Ring Floodlight Cam Wired Pro Review – Ring Floodlight Cam Wired Pro is Ring's most advanced security camera with ultra-bright LED floodlights and the latest Ring's technology that we saw first-hand in Ring Video Doorbell Pro 2: radar-powered 3D Motion Detection with a more precise distant detection and Bird's Eye View.
With a sleek design and the latest security features, it's a formidable security camera to have for protecting your house – whether you place it above the front garage or anywhere around the house perimeter.
Ring Floodlight Cam Wired Pro Review – Packaging
Ring Floodlight Cam Wired Pro Review – Design & Features
It's available in two colours: White or Black to match your house render. The review unit I have here installed is the White colour to match our Hebel's render with Surfmist colour.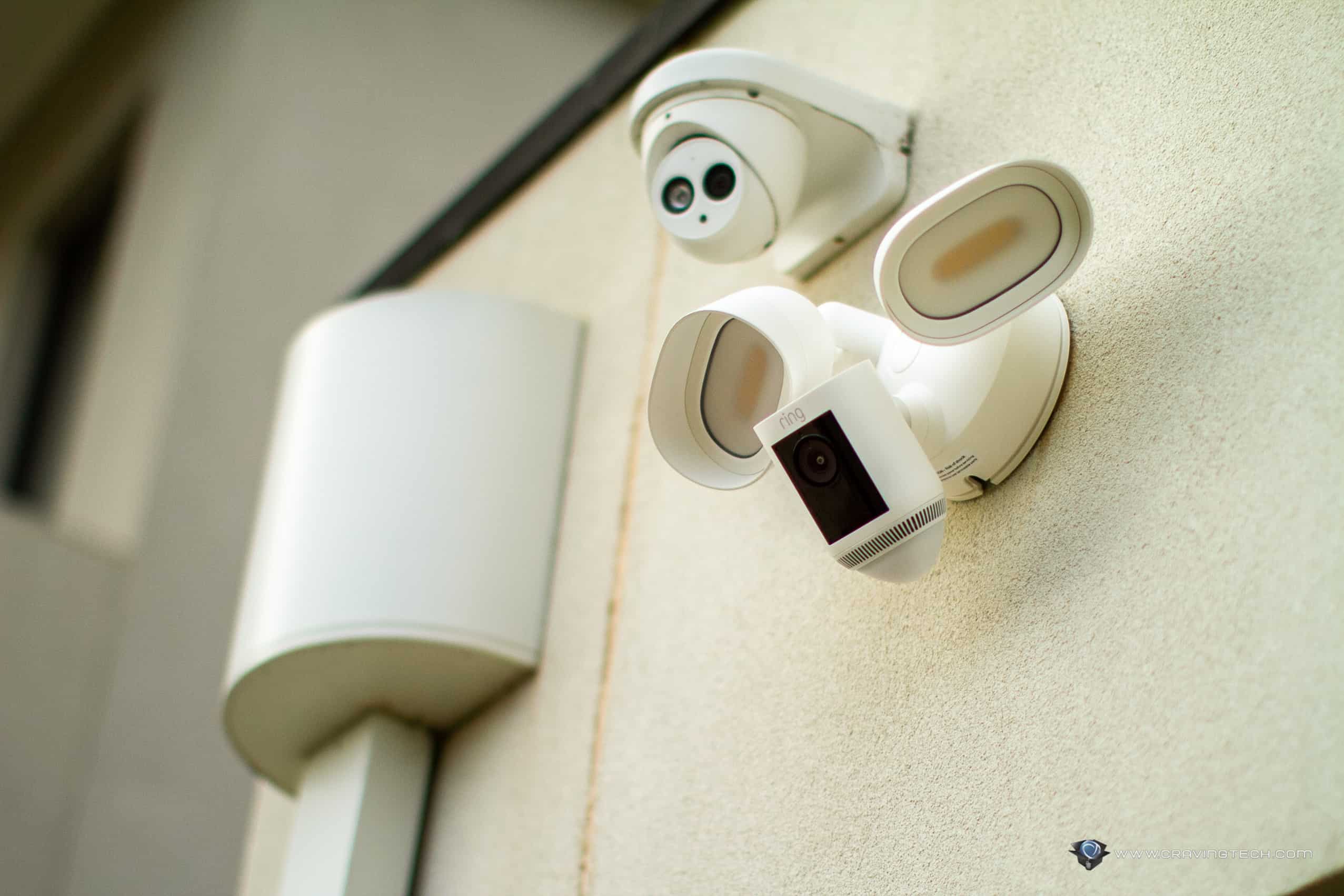 The floodlight has a sleeker design compared to the Swann Floodlight Camera I have previously. The installation was very quick (I called a certified electrician to install it) and adding the new device in my Ring app went without a hitch. If you have a Ring Chime Pro at home, you can set it to connect to your home network through the Chime Pro.
As soon as I have it set up and check the live view, the electrician made a positive comment about how bright and good the quality of the camera is. This is coming from someone who has 10 cameras around his house (or more, I couldn't remember now) and compared to Swann Floodlight Camera, the lens quality difference is quite massive.
Everything looks clear, sharp, and bright both during cloudy and bright days.
As for the specifications itself, Ring Floodlight Cam Wired Pro can record videos in 1080p HD quality with HDR, has 140-degree wide angle view, 110db siren, Colour Night Vision, Two Way Talk, and of course, LED floodlights.
The two LED floodlights offer 2000 lumens of brightness combined with a colour temperature of 3000°K. Swann Floodlight Camera is slightly brighter (2500 lumens maximum) and has a cooler (white) colour temperature of 5000°K. Ring's floodlight outputs a warm, yellow light like you can see below:
I do find that I don't need to set the brightness to maximum (I set mine at 70%) but I can tell you that 2000 lumens is already super bright.
The highlighted feature is of course the radar-powered 3D Motion Detection which measures distance and angle of objects caught in the camera. This allows for better identification of objects and specific motion alerts. Plus, it powers the Bird's Eye View feature which provides an aerial map view where you can see the path that the visitor take when visiting your property.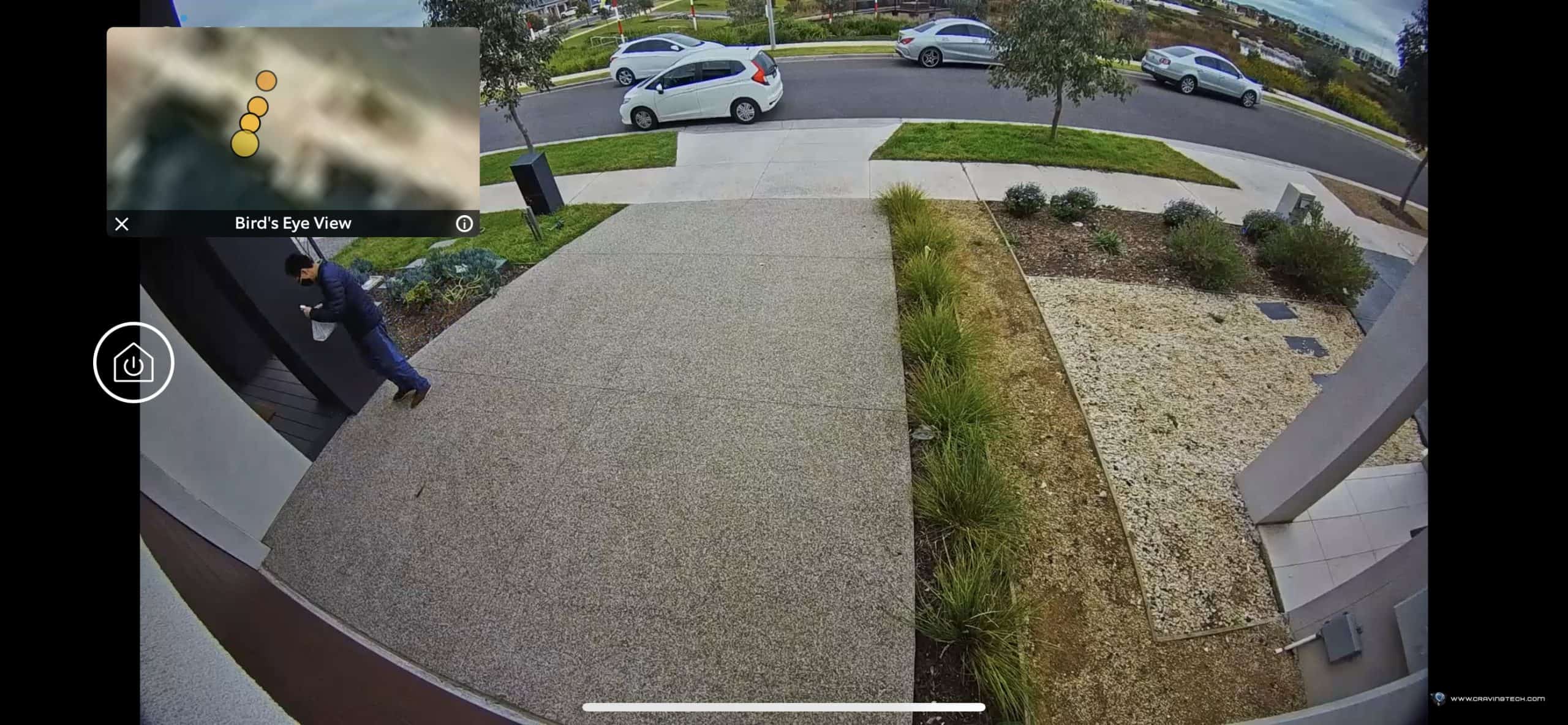 Within the app, there are tons of settings and options you can tweak such as Motion Sensitivity and Zones, Smart Notifications, Scheduling, etc. With Motion Zones, you can create specific areas where you want the floodlight camera to monitor for activities. This means you can eliminate unnecessary motion detection and recording, such as the public road or your neighbours' front yards.
Surprisingly, the motion detection and motion-activated lights are not sharing the same zone settings. There Motion Zones for Lights setting is unfortunately, less advanced than the Motion Zones. You can only estimate how wide and far you want the sensor light to trigger.
But I guess separating the sensor settings has its uses. For example, you might want the camera to record all motions on your nature strip and footpath, but does not want the floodlight to trigger its lights all the time (i.e in my case, only when someone is on our driveway).
If you have a Ring Protect subscription plan, you'll unlocked more advanced features such as "People Only" mode, app rich notifications, and more. With rich notifications, I can see quickly a still-photo preview on the phone without having to open the Ring app. It's nifty and pretty useful.
Ring Floodlight Cam Wired Pro Review Conclusion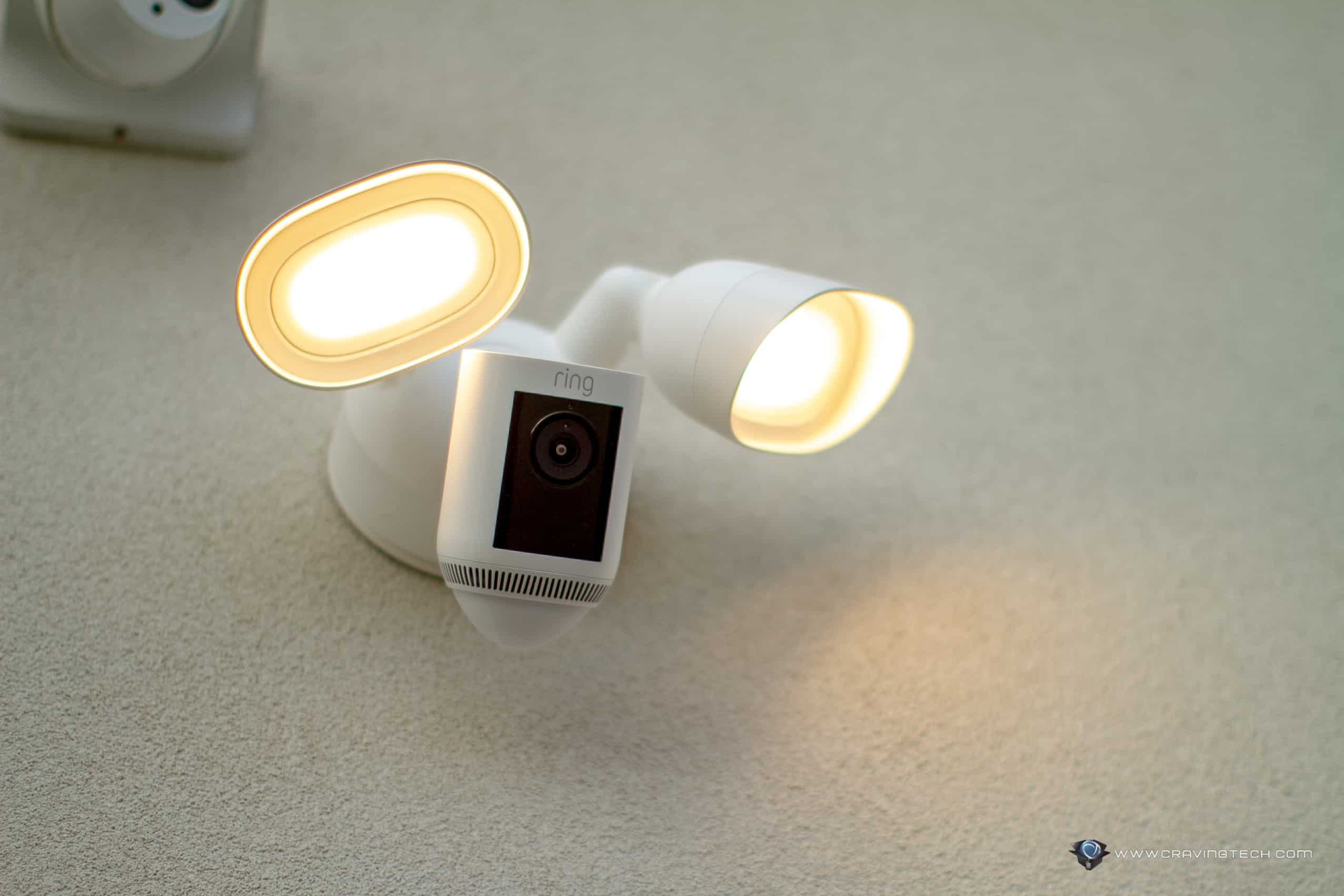 Ring Floodlight Cam Wired Pro is Ring's most advanced floodlight security camera that comes Ring's latest radar-powered technology. It has the latest and coolest tech from Ring, though some you have to unlock through a monthly subscription plan.
The image quality both on live view and video recording is very good and clear, and that would be a good enough upgrade in my opinion. Plus, it also supports 5GHz wireless channel which can rarely be found on smart security cameras and thanks to that, the connection is always stable and I can see the live view within 2 seconds from my phone.
It retails for AU$379 and can be purchased at Ring Australia's website and retailers, also at Amazon. But if you don't need the advanced radar feature and that 5GHz, the Floodlight Cam Wired Plus seems to be as good with a more affordable price.
Disclosure: Ring Floodlight Cam Wired Pro review sample & installation were supplied for reviewing
Ring Floodlight Cam Wired Pro Review
Summary
Ring's latest floodlight camera comes with a bright, clear picture and advanced features like radar-technology and dual-band wireless connection
Pros
Easy setup
Really good picture quality (both on live view and recording)
Has colour night vision, two way talk, siren
3D motion detection, Bird's-Eye View
Bright floodlights
Supports both 2.4GHz and 5GHz channels (very stable and fast on the 5GHz)
Weather resistant (-20°C to 48°C temperature)
Cons
Motion Zones for Lights setting is less advanced
No local recording option with a microSD