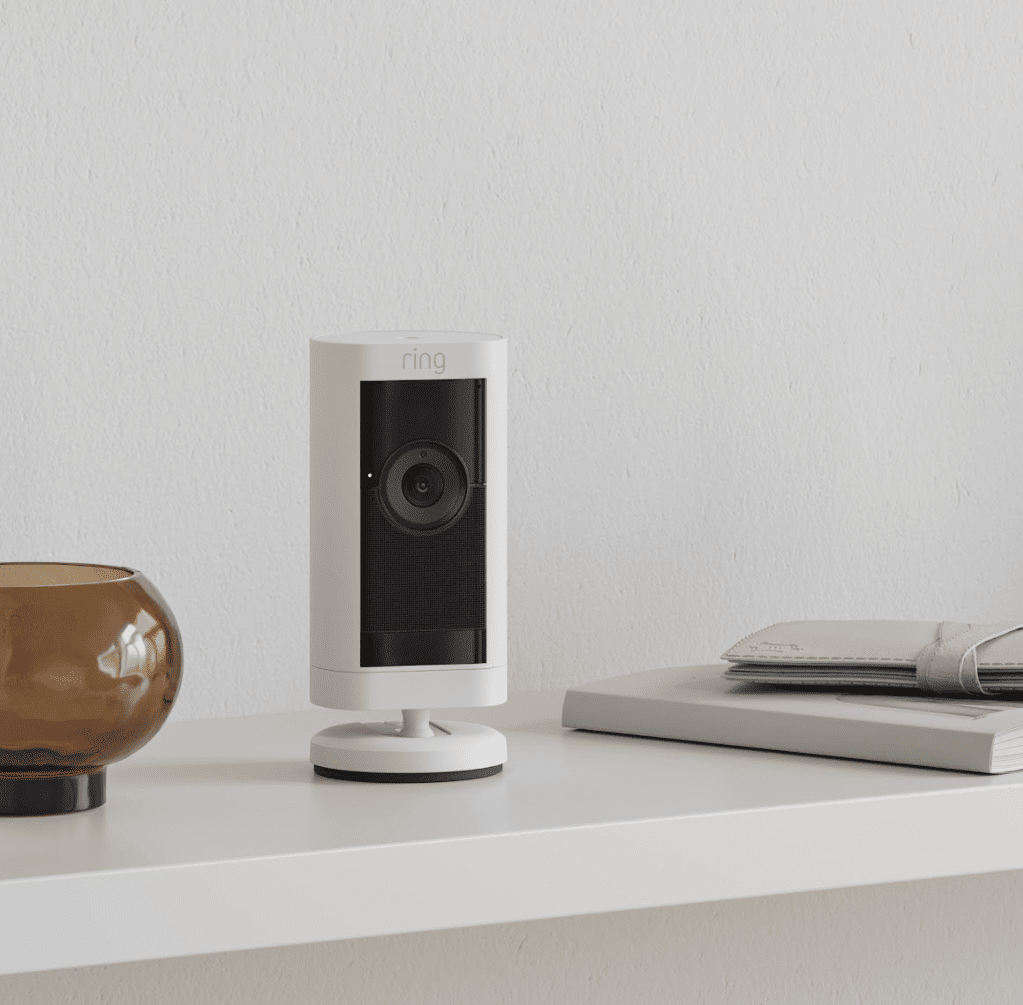 Looking to up your home security game? Ring has just announced its latest innovation, the Stick Up Cam Pro, featuring advanced radar-powered 3D Motion Detection and Bird's Eye View that offers more precise and timely motion alerts. Now, you can see every detail of what's happening around your home, providing you with an extra layer of peace of mind.
These are the features released before on the Ring Video Doorbell Pro 2 and Floodlight Cam Wired Pro (reviewed and currently running at our home).
Two years ago, Ring revolutionised motion alerts by introducing 3D Motion Detection in their Pro devices. Now, they've brought this customer-favourite feature to their newest Stick Up Cam Pro. This radar-powered 3D Motion Detection allows for even more accurate and useful notifications.
As if that's not enough, the Stick Up Cam Pro is also equipped with Audio+, which consists of dual array microphones for crisper, clearer sound. The technology even includes echo cancellation and a built-in security siren, keeping your home as safe as possible.
The sleek design of the Stick Up Cam Pro is both weather-resistant and versatile, making it perfect for both indoor and outdoor use. You won't be confined by your power sources either, as it comes with three different power options—battery, plug-in, and solar. This ensures that you're never limited by the availability of an electrical outlet or natural light.
As with other Ring devices, the Stick Up Cam Pro is fully compatible with Alexa. This means you can interact with visitors through your Echo or Fire TV device, enhancing your smart home experience.
Ring has also emphasised customer control over their privacy and security settings. You can set 3D Motion Detection in specific areas that matter most to you and configure both Motion and Privacy Zones. This ensures that you only get alerted for significant movements while keeping some areas private.
Ring Stick Up Cam Pro Availability and Pricing
Ring Stick Up Cam Pro is available for pre-order and you can get the battery and plug-in models for $299 AUD on Ring.com and Amazon. They'll start shipping to customers on October 18. If you're interested in the solar-powered version, it's available for pre-order at $329 AUD, also set to be released on October 18.