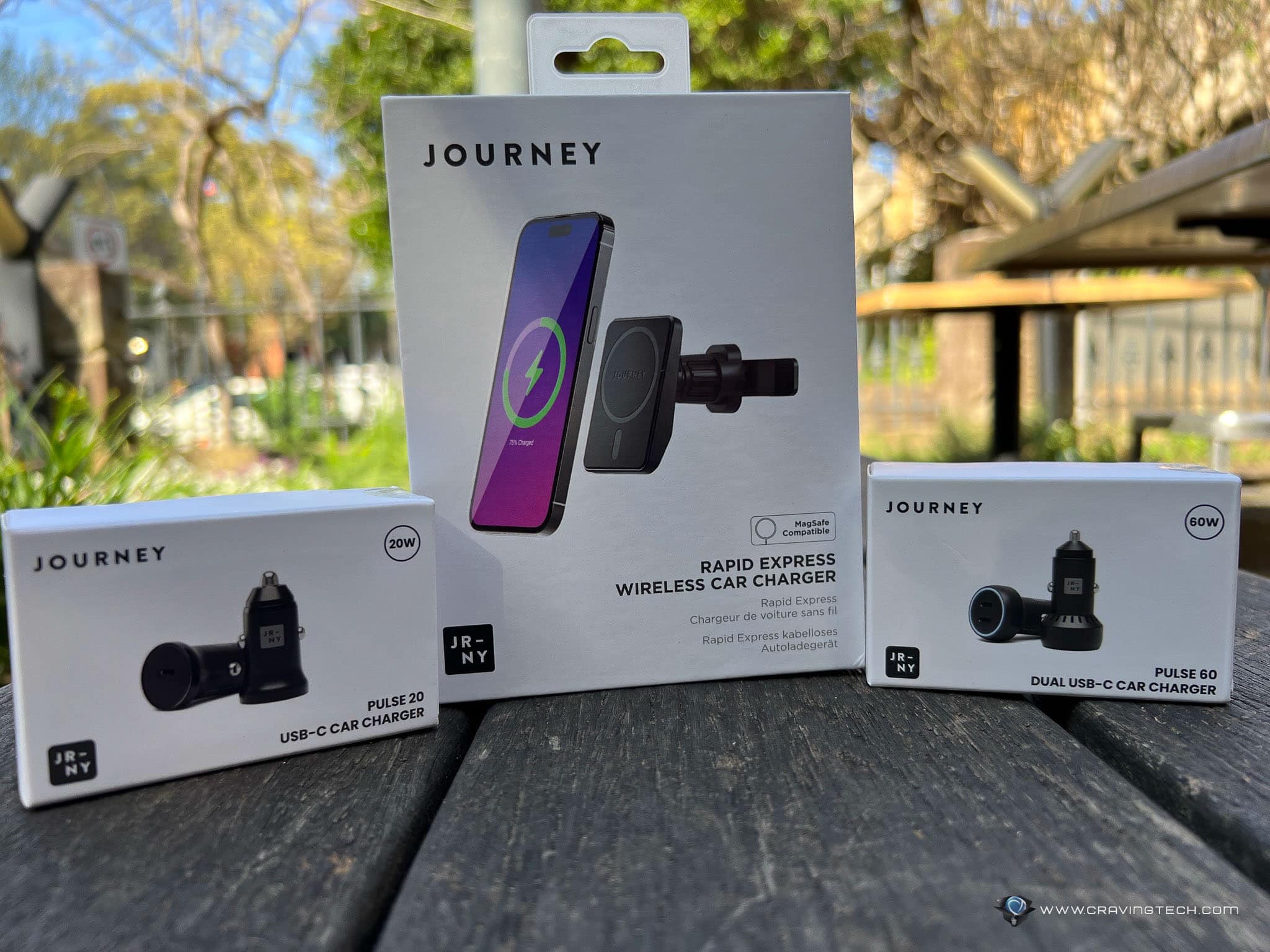 For many of us who have yet to experience the magic of Apple CarPlay in our cars, using the functions on your iPhone in your car requires securing your phone on the dashboard to prevent hefty fines and demerit points.
I personally prefer a MagSafe-compatible car mount that can also charge. What makes MagSafe better for me is that it allows a quick way to secure and release your iPhone without the need to push and/or pull the car mount's arms to affix and/or release your phone—not to mention possible marks and scratches you'll get on your phone or case because of this.
The JOURNEY EXPRESS Wireless Car Mount Charger with MagSafe offers both of these features. It uses a hook-style method to secure the mount to your car's air vent. Prior to this, my current car phone mount uses a clip-style (similar to the JOURNEY Magnetic MagSafe Wireless Car Charger with Flex Pro Mount—not reviewed here) to attach itself to the vent, which, from my experience, requires occasional tightening and adjustments to ensure it doesn't topple under the weight of the phone when the car maneuvers, such as during turns.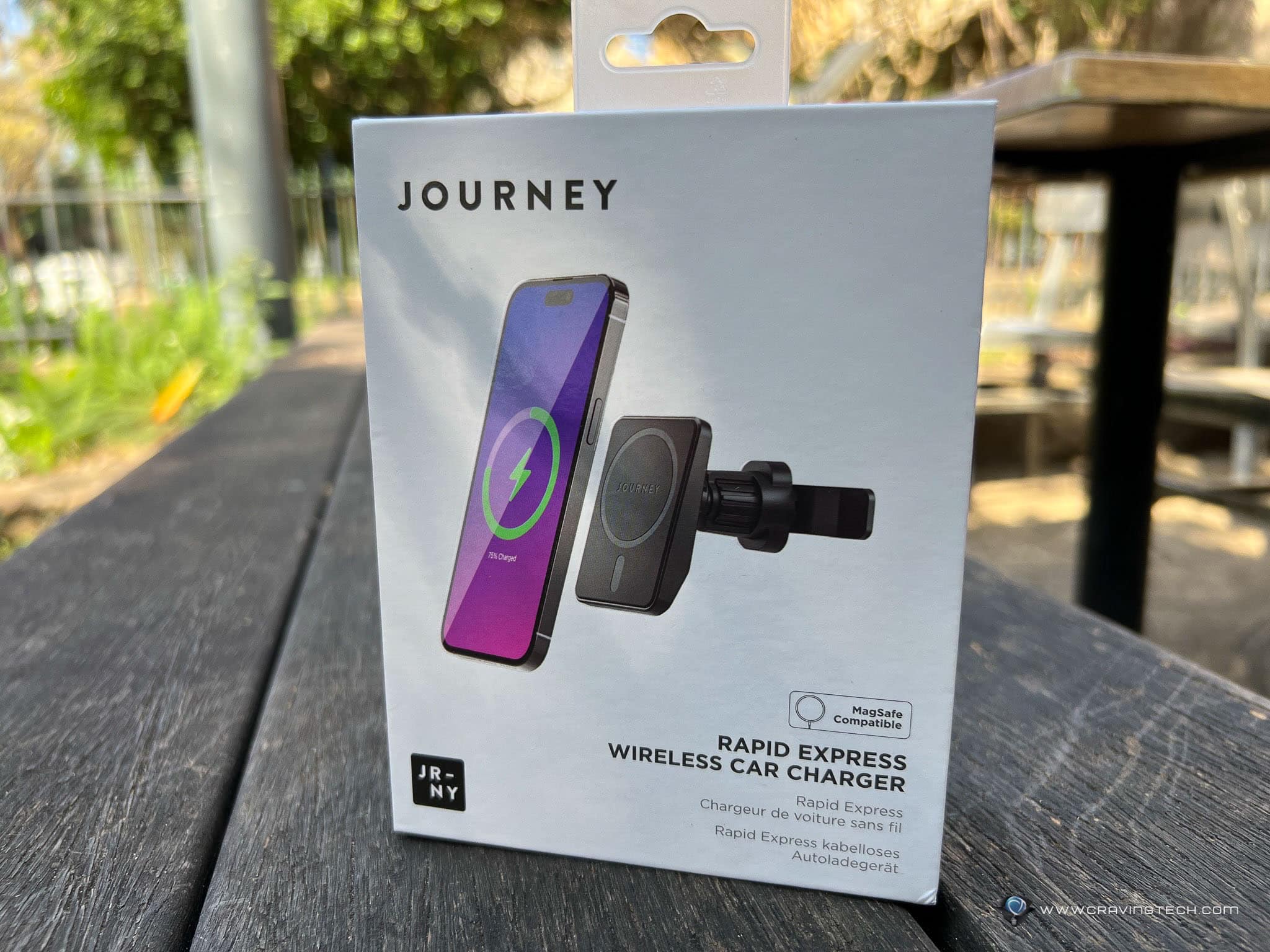 To make things more challenging, my current car (a Ford Kuga) adds an additional complication. While most cars have horizontal air vents, mine has vertical air vents. This has proven challenging, as most mounts rely on the horizontal vent stripes to offset some of the weight due to gravity.
In my scenario, therefore, I have to place the mount at the bottom of the vent to prevent the possibility of it sliding when the phone weighs down the charger.
Furthermore, my car has a curvaceous dashboard, and with the air vents positioned quite close to the steering wheel, I have limited options for where to position the mount.
After using this car mount for several weeks, I've found that the JOURNEY EXPRESS Wireless Car Mount Charger with MagSafe has a much stronger MagSafe grip, easily supporting the weight of my iPhone 13 Pro in an Apple MagSafe leather case. This suggests it can handle heavier MagSafe-compatible phones as well.
The vent grip also holds quite firmly and hasn't slid or moved, even with regular interactions of placing and removing the phone from the mount.
The charger uses a USB-C to USB-C connection (cable is provided), providing faster charging than the old USB-A cable and offering more universal compatibility.
Regarding the car charger plug (not included in the JOURNEY Rapid Express Wireless Car Charger), Journey offers two types of USB-C car chargers. JOURNEY PULSE 20 is a simple one-port charger capable of delivering up to PD 20W, while JOURNEY PULSE 60 features two ports with up to PD 30W output each and includes a light indicator when the power is on. It would have been nice if either of these chargers came with a voltage display for an added feature.
With the two ports and high power output, you can simultaneously charge two devices – one for the driver and the other for the passenger. Or, you can charge your iPhone and AirPod.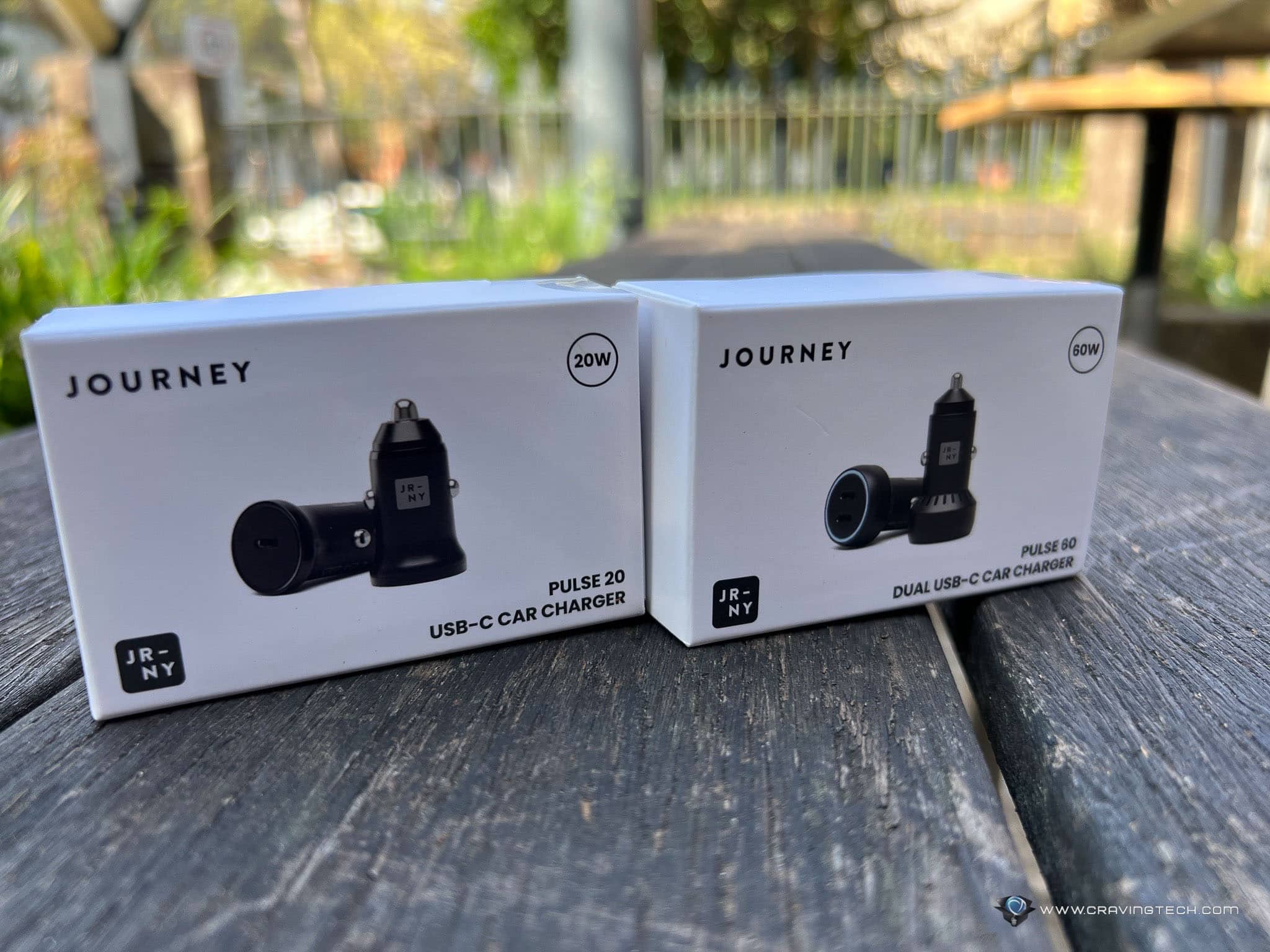 You can find more information about it on their website: JOURNEY EXPRESS Wireless Car Mount Charger with MagSafe, PULSE 20 USB-C Car Charger – 20W, PULSE 60 2-Port USB-C Car Charger – 60W.