STM Goods MagPod Review – The MagPod from STM Goods is a convenient and intuitive stand for your iPhone. It can also be considered as a mini tripod, though it doesn't offer height adjustments like most tripods would.
But if you don't like to place your shiny, new phone on a dirty table, benchtop, or bathroom counter, the MagPod is both useful and practical.
Thanks to Apple MagSafe magnetic technology, placing your iPhone on the MagPod is easy and works all the time.
It uses this magnetic disc on top of the collapsible mini tri-pod body that can also swivels and pivots to give you different angles. The Ball-and-socket head also provides multiple angles, plus swivel necks for full 90-degree angle.
There are definitely a few options here to suit different needs. For example, if you just want to place your phone on the MagPod and keeping an eye on any new app notifications or messages, you can adjust the angle so that the phone screen to face you directly.
I usually use my phone & the Owlet Cam to monitor our 15-months-old son when he's asleep while I'm still working (or playing games) in front of the computer. This way, I can quickly tell if he is awake or has a restless sleep.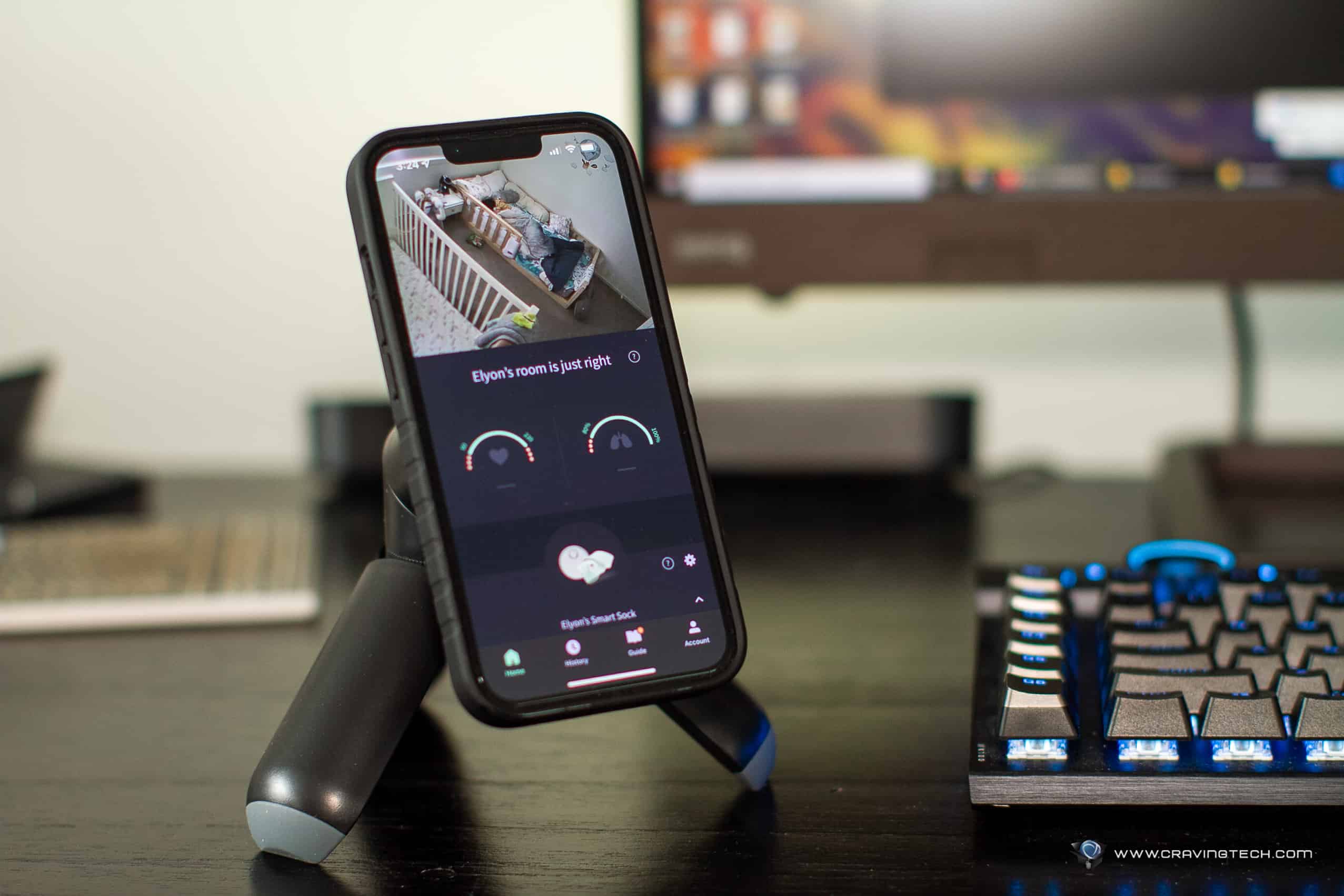 On the kitchen bench, you can use the MagPod to hold your phone at a nice angle for flipping at recipes.
And I guess you can also collapse its feet and transforms it into a handle to record videos or selfies.
STM Goods MagPod is a simple and straight-forward product. If you are looking for a classy, MagSafe, stand to hold your phone on the table, you'll like MagPod. It'd be nice however, if the legs can be extended or be made more compact somehow as the MagPod does take some space on the desk.
STM Goods MagPod is available for purchase now for A$69.95 with two colour options: Black and White. While you can definitely get cheaper phone stands, the MagSafe-supported MagPod does offer convenience.
Disclosure: STM Goods MagPod review sample was supplied for reviewing
Summary
A sleek-looking mini-tripod/stand for your iPhone with Apple MagSafe