Owlet Cam Review – Owlet Cam is a baby camera/monitor from Owlet, the same company that does the Owlet Smart Sock (make sure to check our review on the Owlet Smart Sock 2). With Owlet Cam, you can see and hear your child from anywhere – and even talk to them to keep them calm.
Owlet Cam provides a seamless integration with the Smart Sock and has a unique background audio feature that will keep running even when your phone goes to sleep. It also has a temperature sensor that can display the room temperature it's in and let you know if it's too hot or cold for your child.
Packaging & Unboxing
Packaging includes many wall mounting kits with cable guards, ensuring safety as you can set the cable to be out of reach. The cable is pretty long too but a handy cable management accessory is included, keeping things tidy and safe. I wish every gadget I unboxed has this.
Design & Features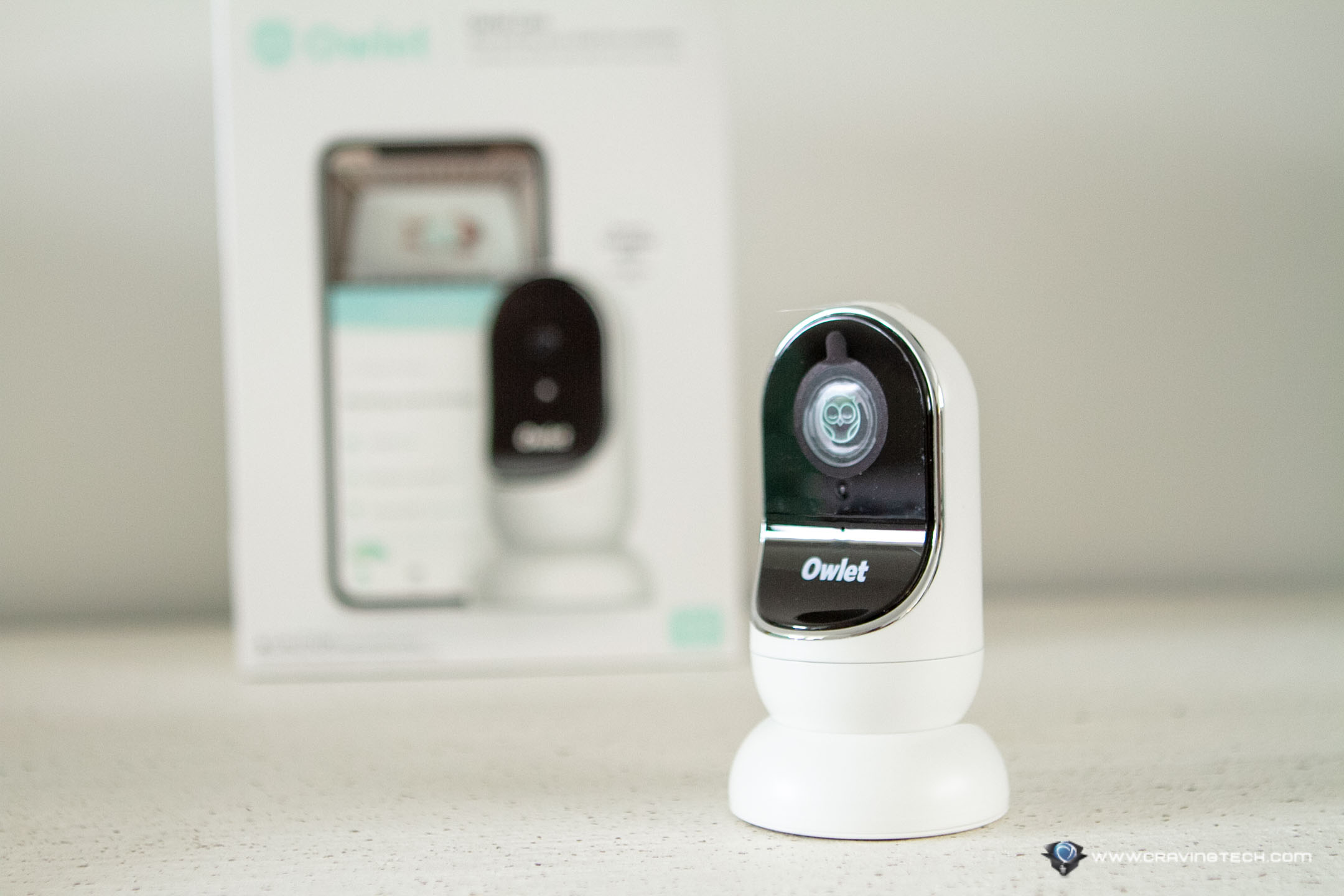 Owlet Cam streams in 1080p quality with 130-degree wide angle lens, making sure that even a tricky camera placement can still give you that great coverage you need.
Its design is quite compact with magnetic mounting base that gives you the flexibility to tilt the camera quite generously. Even with a small and challenging nursery, there is always a way to place the Owlet Cam somewhere (on a wall, or on a crib – make sure it's safe) and you'll still be able to get a good angle and coverage.
With the room temperature sensor, you can quickly see the room temperature from the Owlet Care app. You can click on the "?" tooltip to see what is considered as the right room temperature – which sadly still displays in Fahrenheit and not Celsius (easily update-able through an app update in the future). This is quite a useful feature to check whether you should turn that heater on, or make sure your baby gets all that thick and warm clothes.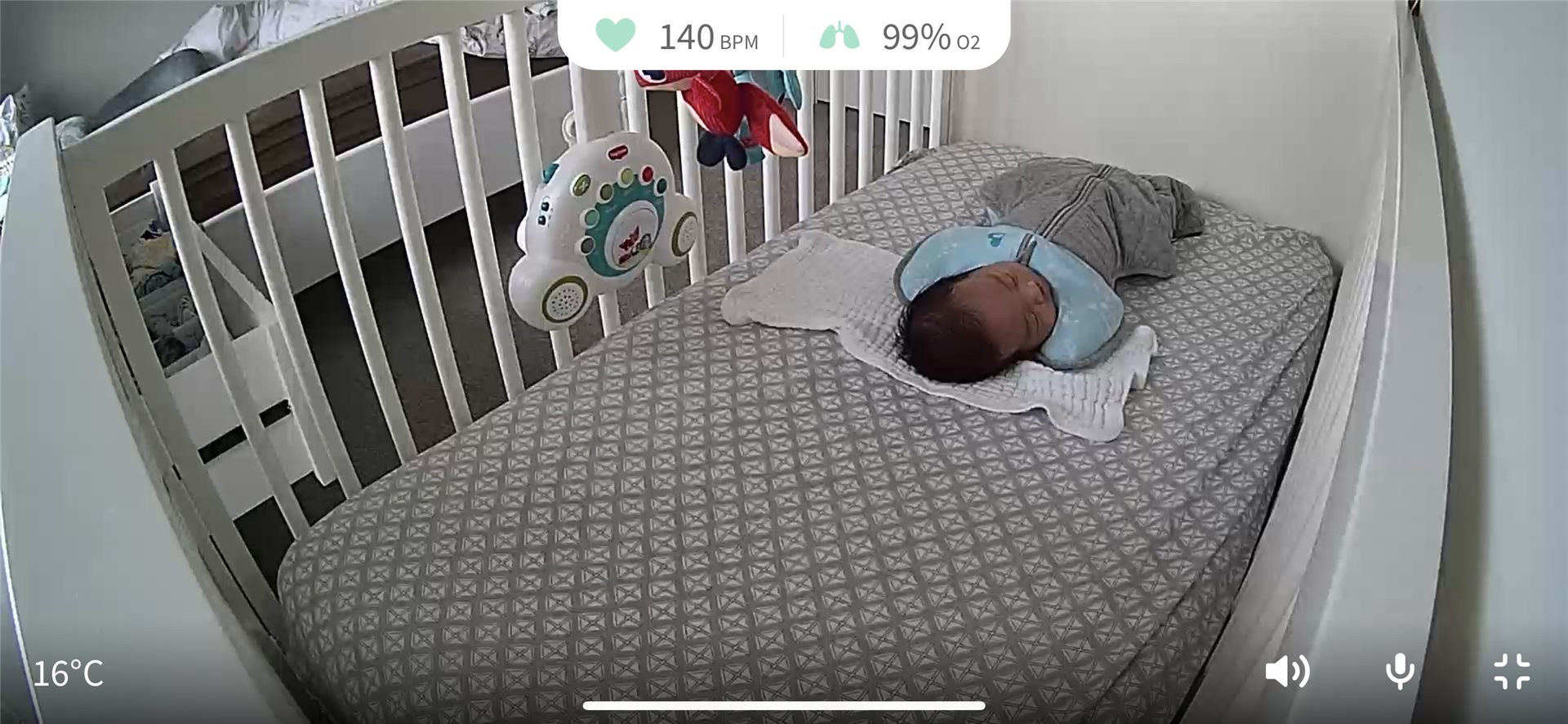 Two way audio means you can hear what's happening in the nursery and also talk through your phone. The one most interesting feature is the background audio. When this is enabled in the app, you can constantly hear through your phone, even when the app is closed (i.e sent to the background) and your phone goes to sleep (i.e pressing the power button quickly to turn your phone off). I really love this feature because if we want to watch TV while our newborn is asleep, we want to make sure we can hear him crying.
Sure, one way is to turn the TV volume off (which is a "boohoo") but another smarter way is to turn the Owlet Cam's background audio feature on. Every little sound the little one makes, we'll hear it. Now, the audio is lagged behind for about 1-2 seconds, but that's more than enough.
The things that I (and other people) complain about are the lack of motion and sound detection – which exist normally on almost all baby monitors (you can even set the noise intensity and set motion zoning in this D-Link's camera). However, after finding out how well executed the background audio feature works, I'm not sure I actually want that motion and sound notifications anymore. This is because they would lead to many, false alarms and I really don't want to be super paranoid each time my newborn wiggles or makes a funny sound while he sleeps (which he does often).
While Owlet is very quick to say that these two features (motion and sound notifications) are in the works and will be available soon, I don't think it's necessary now because the background audio is actually better and more superior. You don't need to check at your phone every few seconds to see if there is a notification, because you can simply listen in while doing other things like cooking.
Owlet Cam Review Conclusion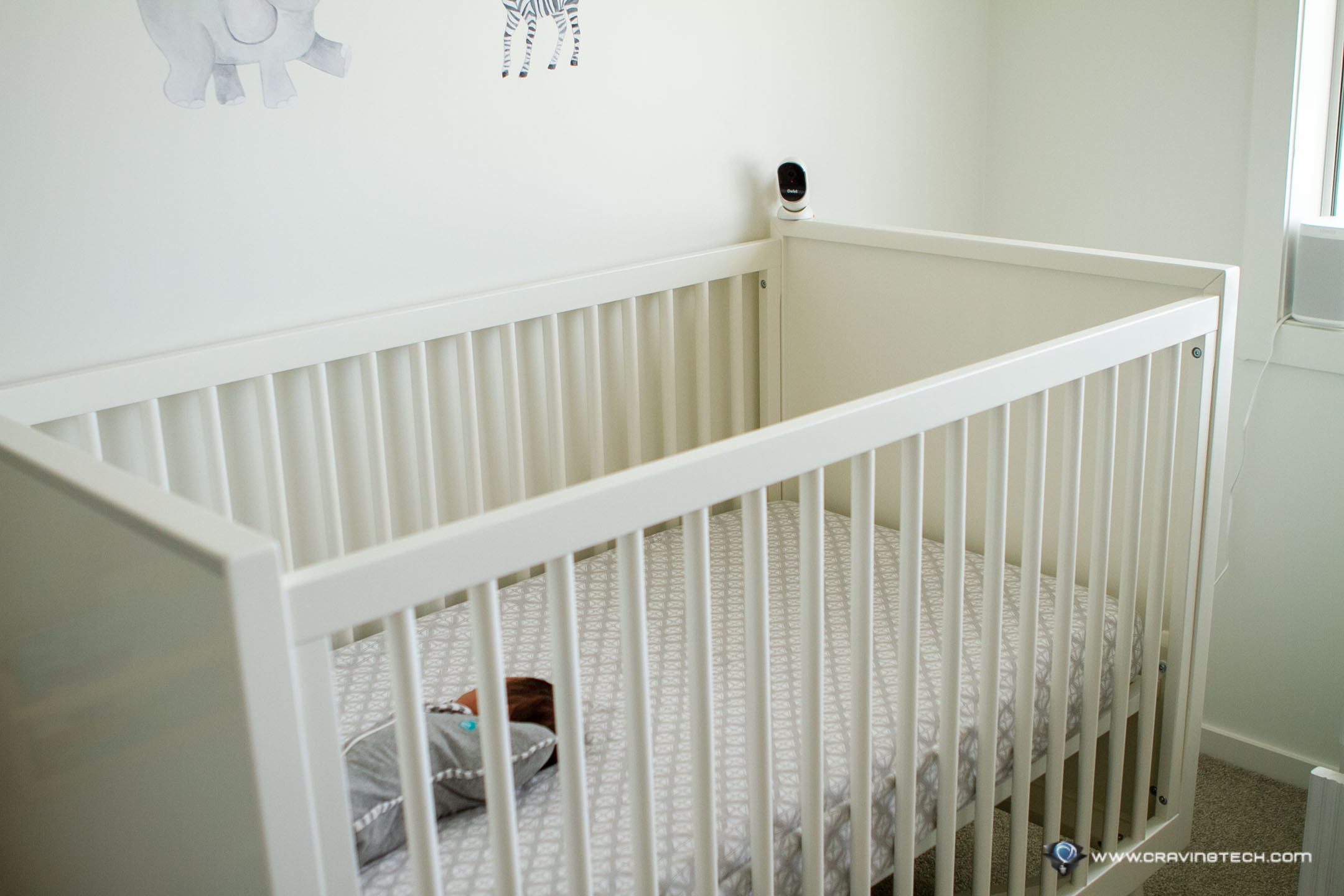 Owlet Cam is a great baby monitor that doesn't just allow you to see what's going on with your phone, but also hear even while you are not looking at your phone and know if the room temperature is right.
Thanks to its 1080p HD quality stream with Night Vision & 130-degree viewing angle, you'll get the best coverage possible of the crib or cot. You can mount it on the wall, or even place it on the desk with the included stand. Thanks to its magnetic design, you can tilt the camera to your liking to get the best angle possible.
The camera doesn't have many advanced features and settings to tweak, but I come to realisation how easy to use Owlet products are. They don't have overwhelming settings and what they offer, they do them best. Sure, it's missing motion and audio notifications, but after checking the background audio feature out, I come to the conclusion that no, you don't need these. After all, I don't want to be those paranoid parents who always want to be notified when the baby is twitching, or making funny noises every now and then while they sleep.
UPDATE 20 July 2020: Our newborn has now been sleeping on his own in the Nursery for the past week. We rely a lot on the Owlet Cam and Smart Sock 2 to ensure he's safe without having to check on him every time. We usually turn the Cam's background audio on when we sleep so that when he's awake for feeding, we'd know straight away. Our anxiety has also gone as we put our trust in the Owlet Smart Sock 2 to notify us if something goes wrong. The result is that we are getting a good 3-4 hours of uninterrupted, peaceful sleep every night so far!
Owlet Cam retails for AU$279.99 and part of the Owlet Smart Monitor Duo (which includes the Owlet Smart Sock 2 and can be purchased for AU $699.99).
Disclosure: Owlet Smart Monitor Duo review sample was supplied for reviewing but all opinions are mine and not paid
Owlet Cam Review
Summary
Simple to use, 1080p baby monitor with background audio, night vision, two-way talk, and secure connection. Can also detect the room temperature and display Owlet Smart Sock data on the same screen
Pros
Compact, thoughtful design
Great coverage with different angles and placement
Really good & unique background audio feature
Has temperature sensor
Mounting brackets with cable management
Secured connection with AES 128-bit encryption
Cons
No notification option when room is too cold or hot
No motion & sound detection/notification, but I find it unnecessary, thanks to the smarter & more useful background audio