As a first-time parent with a less-than-two-weeks-old newborn, peace of mind comes first. While we've been pretty much following the Safe Sleeping Practices, there is always that bit of anxiety each time we go to bed and hearing sounds. Is he choking, or just hiccuping? Will our baby still be fine? What if something happens and we don't know a thing until it's too late? SIDS (Sudden Infant Death Syndrome) is no joke and and most of the deaths happen while babies are in their cots or cribs.
While you can't really keep an eye on your newborn continuously while they sleep, the Owlet Smart Sock 2 can – on your behalf. It's practically a sock wrapped around your baby's foot that constantly monitors his or her heart rate, oxygen level, and sleep. If something wrong is happening, you'll be notified instantly with a loud warning from the base station (and to your phone) audibly and visually.
Packaging
The packaging includes 3 different socks size and thankfully, even the Small size can fit our small, 2.6 kg newborn. We've never had any false alarms so far for the past week and the sock stays still.
Design & Features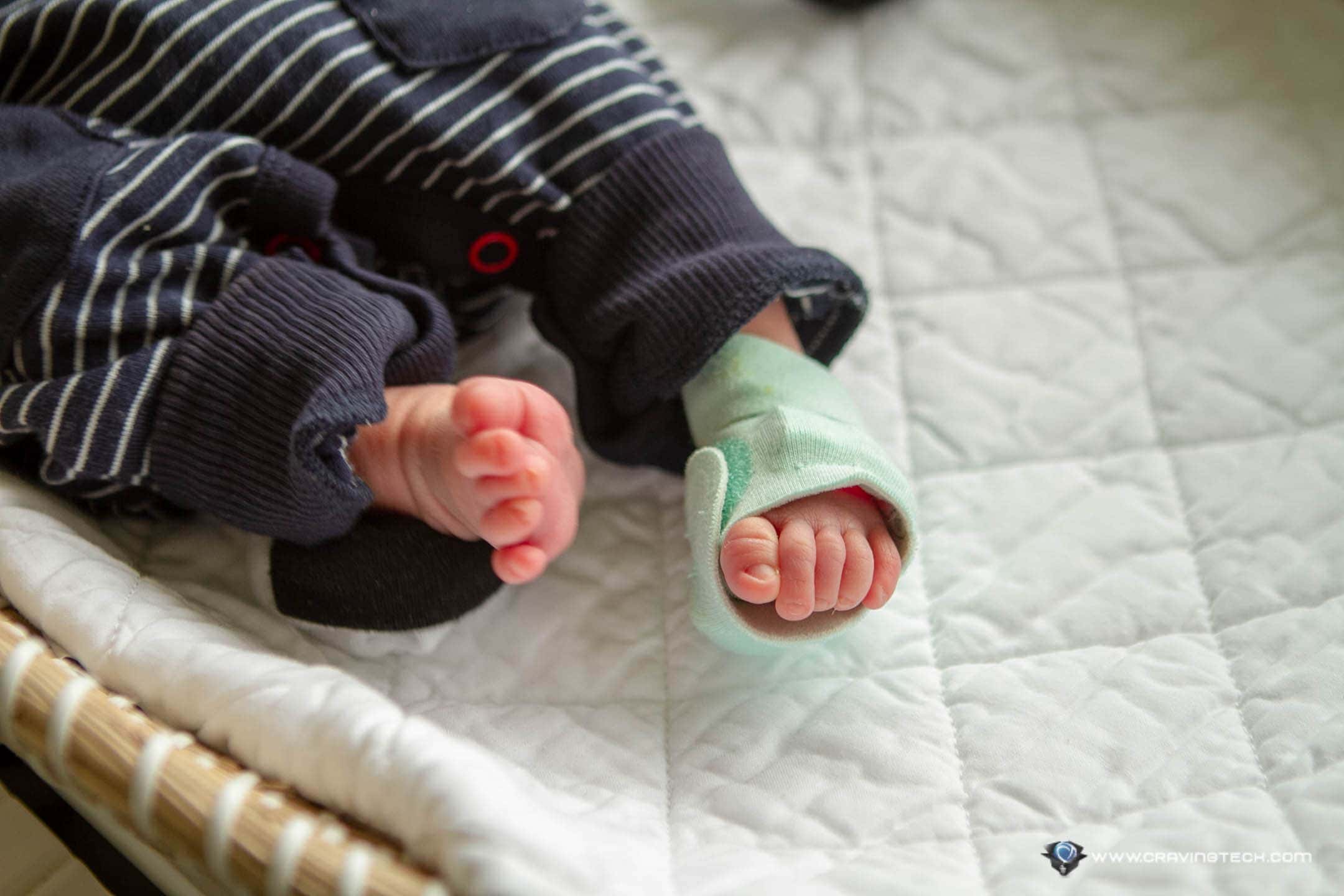 Owlet Smart Sock 2 is quite simple to use and there aren't much settings to fiddle around with. Once the initial setup is completed, all you need is to wear the sock around one of your baby's feet. There is actually a clear marking on the inner layer of the sock to let you know which part goes where first. Your baby can also wear socks on top of the Owlet's for extra warmth with no issue.
The Base Station will be the hub that connects and alerts you when the smart sock detects anomalies. It has a bright ring light (you can tone the brightness down) with different colour indicators to let you know visually & audibly what's happening, including Bluetooth disconnection. This is great because the sock will alert you when it's out of battery or out of range from the Base Station.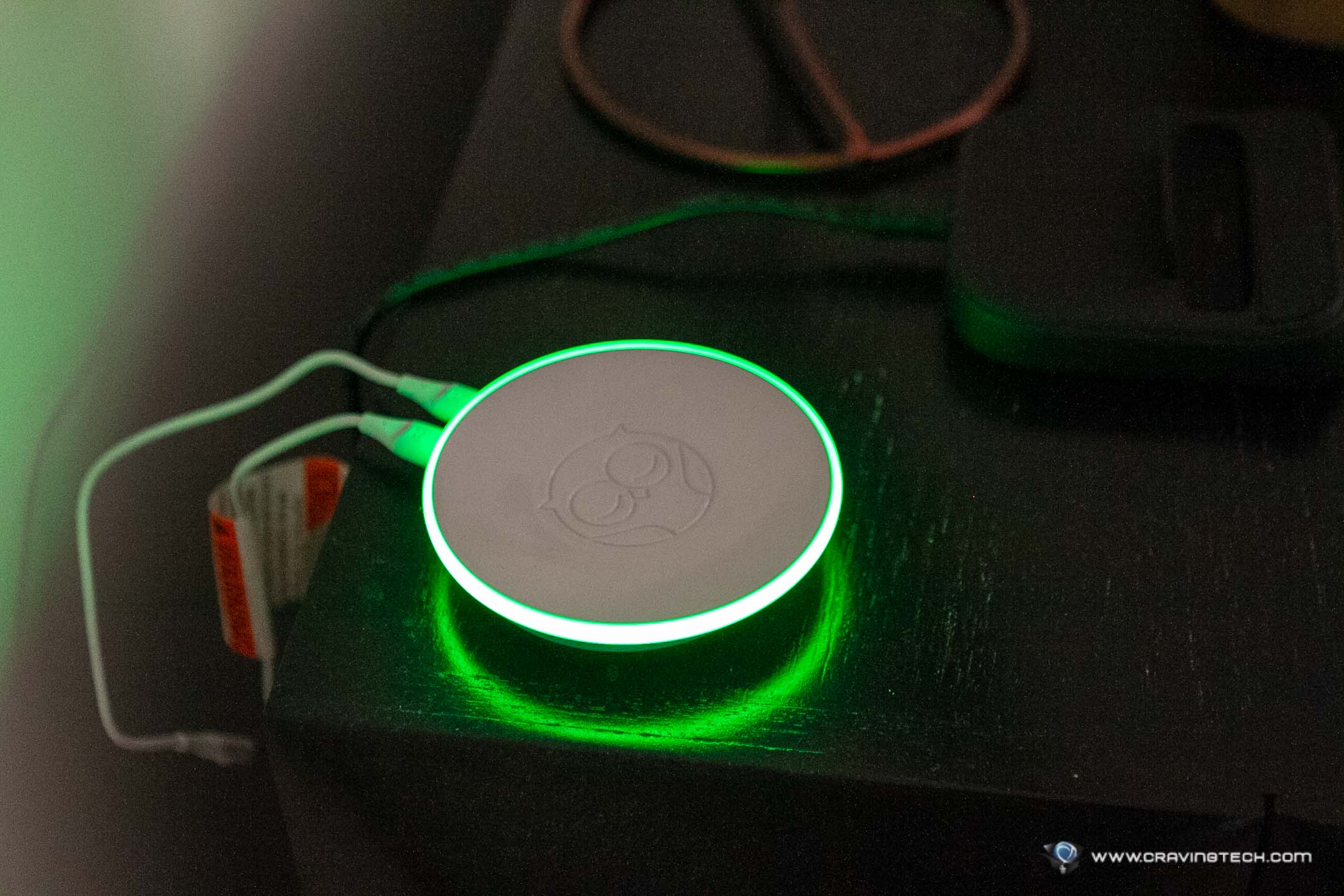 Battery on the Owlet Smart Sock 2 can only last for a day or two on continuous usage (give and take, which depends on a lot of factors), so you unfortunately have to recharge it quite frequently. I think the idea is to take the sock off during the day to charge and then use it when you & your baby are sleeping. Owlet mentions it has 18 hours of battery with 3-4 hours of charging to full.
We have a double storey house and find that the Base Station sometimes can't seem to keep up with the signal strength (i.e out of range) between the two floors. However, we have his cot in our bedroom and the crib inside the nursery is located on the other end of the same floor. We encounter no connection issues with the sock.
Owlet Smart Sock 2 Review – Conclusion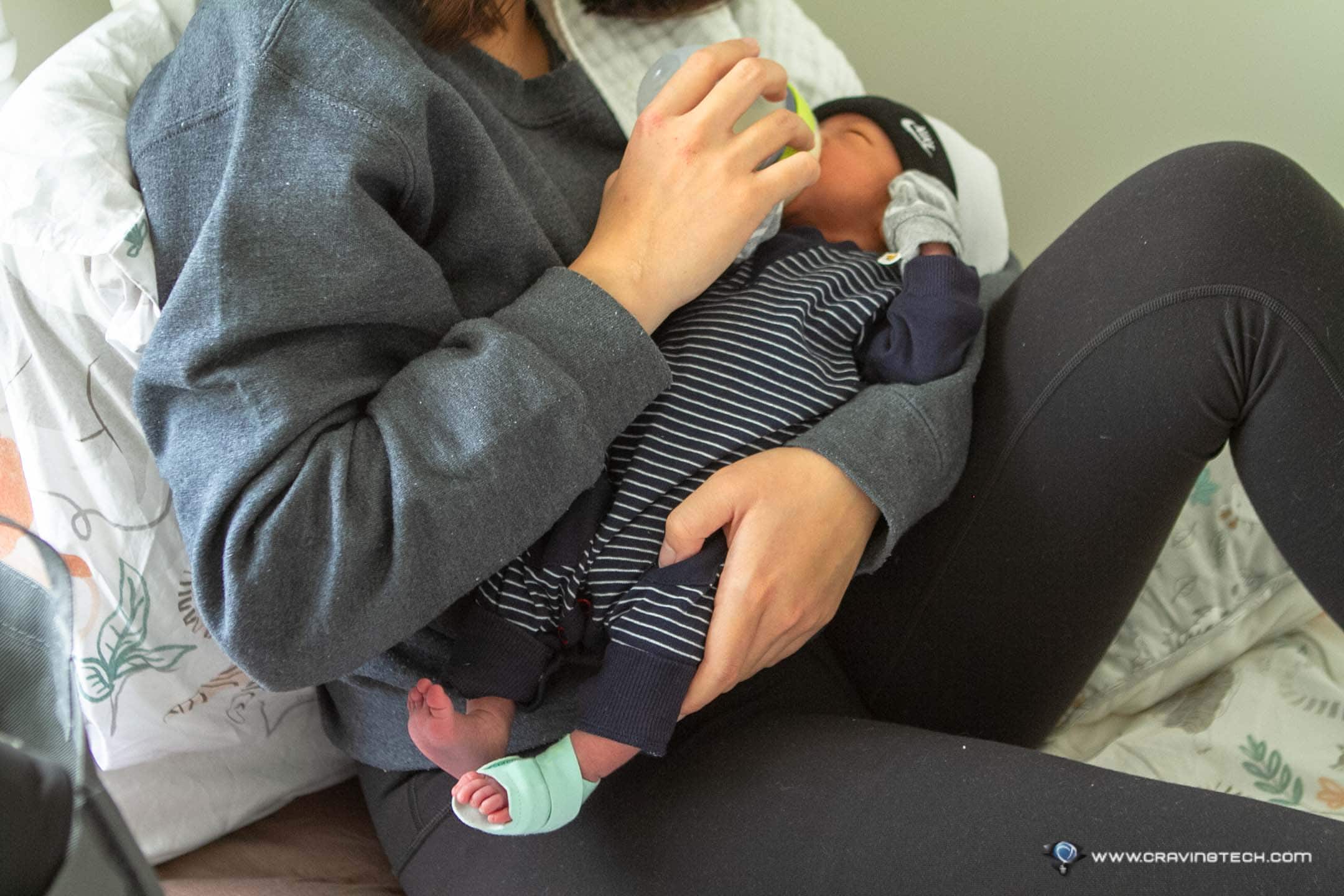 As a new parent, every little sound our newborn makes when he's asleep would keep us awake. We'd normally have a check to see if he's doing okay. Owlet Smart Sock 2 has given us a peace of mind because we know the sock monitors the baby continuously and will let us know if something is wrong instantly.
The Base Station light will change, but most importantly, let out a loud, audible sound (I mean, you probably won't be able to notice the colour change when you are asleep). The promise sounds really simple, but it is the most important feature of Owlet Smart Sock 2. While it can also track how well your baby sleeps (like a Fitbit), tracking oxygen levels and heart rate is definitely the primary reason why you'd want to buy this sock.
While Safe Sleeping Practices still need to be enforced, accidents may still happen. With the sudden drop of oxygen level, Owlet Smart Sock 2 will send a loud alarm from the base station and to your phone, which should give you enough time to take immediate action and save your baby from SIDS. While Owlet Smart Sock 2 is great, it is no way a replacement for responsible parents.
Sure, you can't talk to your baby from the Base Station to the sock (i.e no two-way audio feature), check the baby's temperature, or do other funky stuffs with Owlet Smart Sock 2, but it is definitely the best baby monitor that does its job very well.
Owlet Smart Sock 2 retails for AU $479.99 which is not cheap, but new parents who want a gadget to help with their anxiety and adding an extra tool to ensure the safety of their baby should look no further than the Owlet Smart Sock 2. Also available at Amazon.
Owlet Smart Sock 2 is part of the Owlet Smart Monitor Duo (which includes the Owlet Camera that I'm still reviewing at the moment) and can be purchased for AU $699.99.
Disclosure: Owlet Smart Monitor Duo review sample was supplied for reviewing but all opinions are mine and not paid
Owlet Smart Sock 2 Review
Summary
Most new parents (or parents-to-be) must have heard of these socks and they live up to the hype.
Pros
Tracks oxygen level and heart rate continuously using pulse oximetry
Both visual and loud, audible alerts on the Base Station and Phone
Easy to wear, easy to take off
Comes with different sizes, can be used for many months to come (and for your second baby, third, etc)
Cons
Have to be charged quite often
Pricey