Seagate One Touch SSD Review – External drives get smaller and smaller, while the capacity gets larger. This is great because we are storing and processing bigger and bigger data. As TVs get larger, we want to store higher resolution photos and videos (4K videos, for example).
In the past, we would have to carry our big, bulky external hard disk drive in our backpack and plug it to our laptop. But with this Seagate One Touch SSD, all you need is a pocket, thanks to its ultra compact size, without sacrificing capacity.
Packaging
Design & Features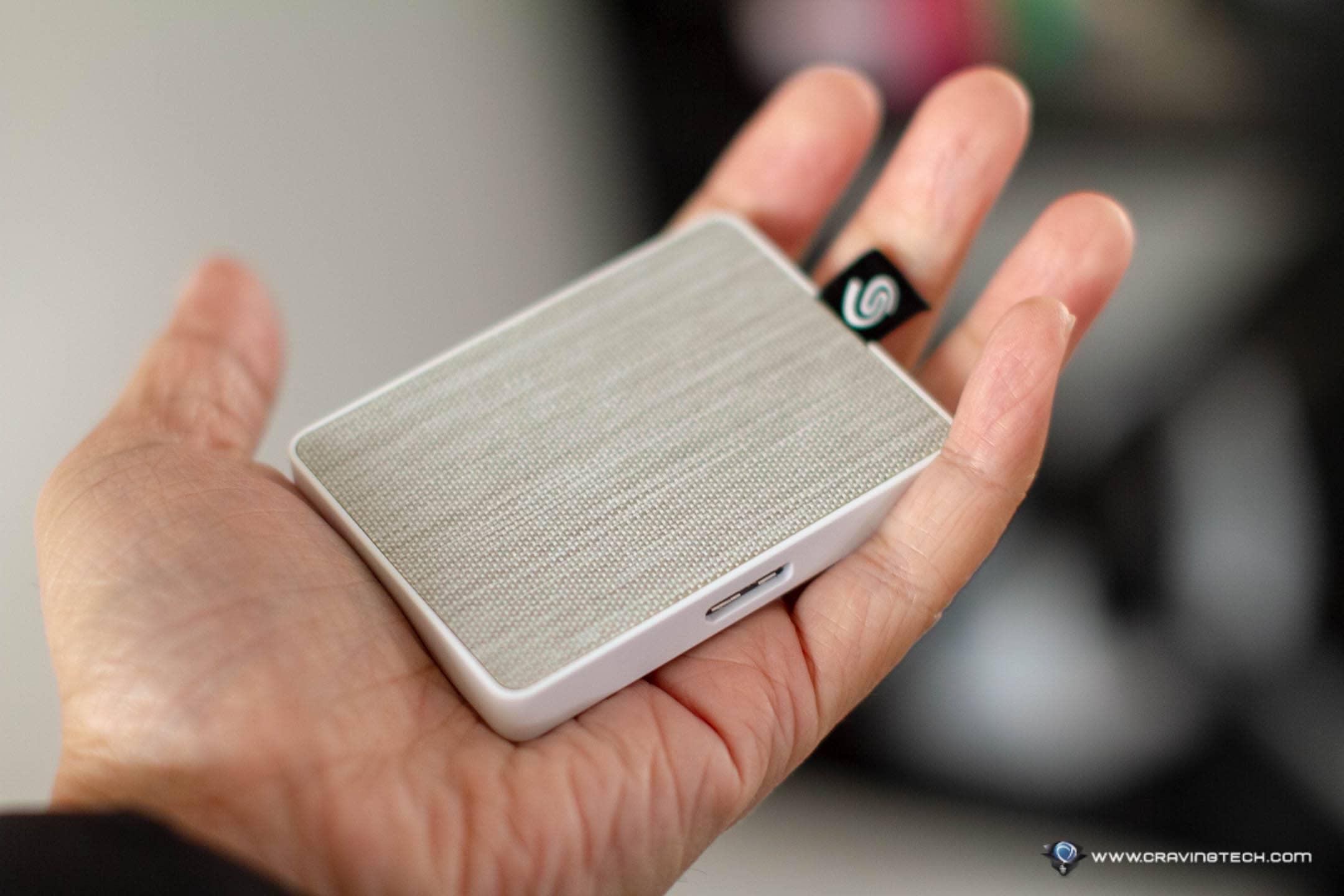 Seagate One Touch SSD can literally fit in the palm of your hand – even if you have small hands like myself. Its slim profile definitely makes it a portable drive of choice for photographers who frequently have to empty their memory cards on the go. Instead of having to carry a slow, bulky, heavy drive along with their already-heavy camera gears, they will be rewarded with a slim, portable, fast drive.
With a read speed of up to 400MB/s, photographers and videographers can quickly transfer their files to the drive, and continue with their work after. If you are transferring large documents or games from another machine, you'll be happy to see how quickly this drive can get things done.
Using CrystalDiskBenchmark, I managed to get 450MB/s read and 135MB/s write speed, plugged to USB 3.0. This was tested on an AMD Ryzen 7 3800X build.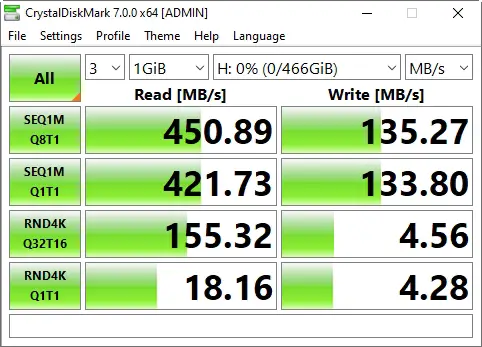 The woven fabric enclosure of the drive also adds personality to its slim and elegant look. A short 20cm USB 3.0 cable is included, making it easy to store and carry. However, you may see the drive dangling on a desktop PC due to its cable length.
The drive has a small fabric loop in case you want to hook it up to a keychain or carbiner.
While optional to install, the drive includes a backup tool called Toolkit which can sync folders between your Seagate One Touch SSD and your PC. Even deleted files can be retrieved back later in case you accidentally delete them. But you can use your own backup software of your choice too like SyncBackFree, or many others.
The drive purchase also gives you a one-year Mylio Create plan to organise & protect your photos, along with a two-month Adobe Creative Cloud Photography plan.
Seagate OneTouch SSD Review Conclusion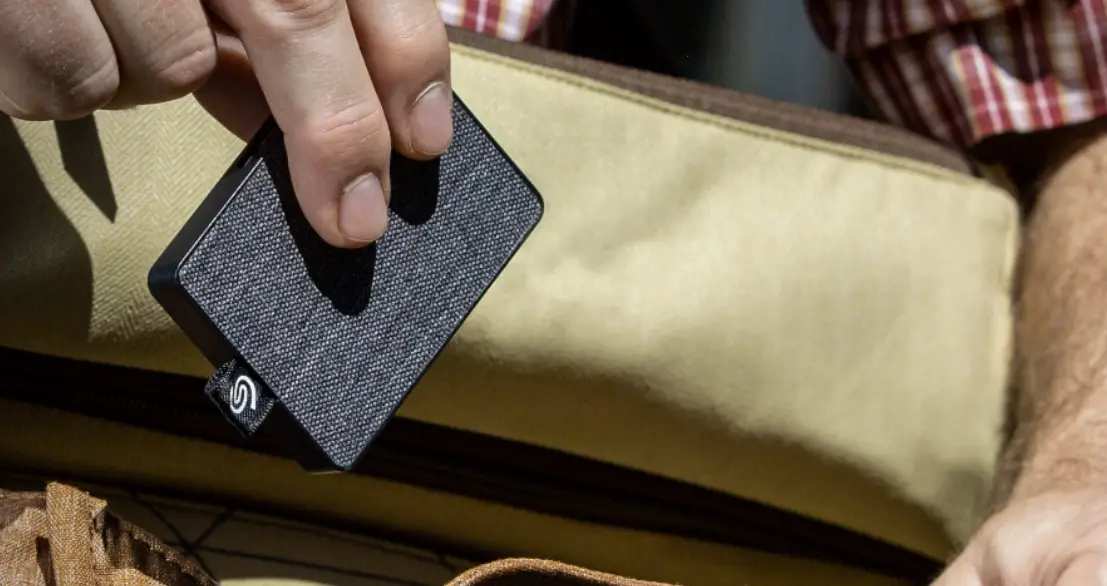 Lexar Portable SSD was my most favourite portable, external SSD until the Seagate OneTouch SSD comes along. Seagate OneTouch SSD is so slim even with up to 1TB capacity, and has a fast read/write speed. Heck, you can even put this inside your wallet if you want to. For those who transfer data from one device to another on a daily basis, this drive is a real godsend. With its 75mm x 55.5mm x 10mm and 65 grams in weight, it is definitely one of the slimmest external drives out there.
Seagate OneTouch SSD 500GB retails for AU$149 at JB Hi-Fi Australia (AU$249 for the 1TB) and also available at other retailers. You can also grab it at Amazon.
For a limited time (until 30th of June 2020), this drive comes with a bonus 2-year access to Seagate's Recovery Service (SRS). SRS is an in-Lab Recovery option whereby Seagate will work to retrieve your data in the case of accidental data loss. Boasting a recovery rate of over 90%, you can enjoy the peace of mind that comes with knowing your data is always protected. The redemption is very easy and can be followed through this promotion page.
Disclosure: Seagate OneTouch SSD review sample was supplied for reviewing but all opinions are mine and not paid
Seagate One Touch SSD Review
Summary
A super slim and fast external drive with read speed of up to 400MB/s
Pros
Very slim profile, highly portable
Only weighs 65 grams
Fast read speed
Compatible with Mac & PC
Cons
Not the best write speed
Plastic material, doesn't look too durable