NETGEAR Nighthawk Pro Gaming XR500 Router Review – The NETGEAR Nighthawk X4S had always been my most favourite gaming router. Though many better ones (in term of specs) made their way to us to be reviewed, such as the D-Link COBRA, I've always fallen in love with the X4S Dynamic QoS (Quality of Service).
Most routers have settings to set specific devices to be given the highest priorities among others, but the X4S Dynamic QoS can simply detect the type of traffic and adjust the priorities automatically. For example, online gaming will be given priorities over streaming or torrent files downloading, and I loved that.
And now, NETGEAR goes further with their Nighthawk Pro Gaming XR500 router.
NETGEAR Nighthawk Pro Gaming XR500 Router Review – Official Video
NETGEAR Nighthawk Pro Gaming XR500 Router Review – Packaging
Setup was pretty simple and I had no problems getting it running to connect to my FTTB/VDSL2+ connection with a separate modem. Once I put in the basic details like my ISP account credentials and the name for our home's Wi-Fi (wireless SSID), everything is up and running within minutes.
NETGEAR Nighthawk Pro Gaming XR500 Router Review – Design & Features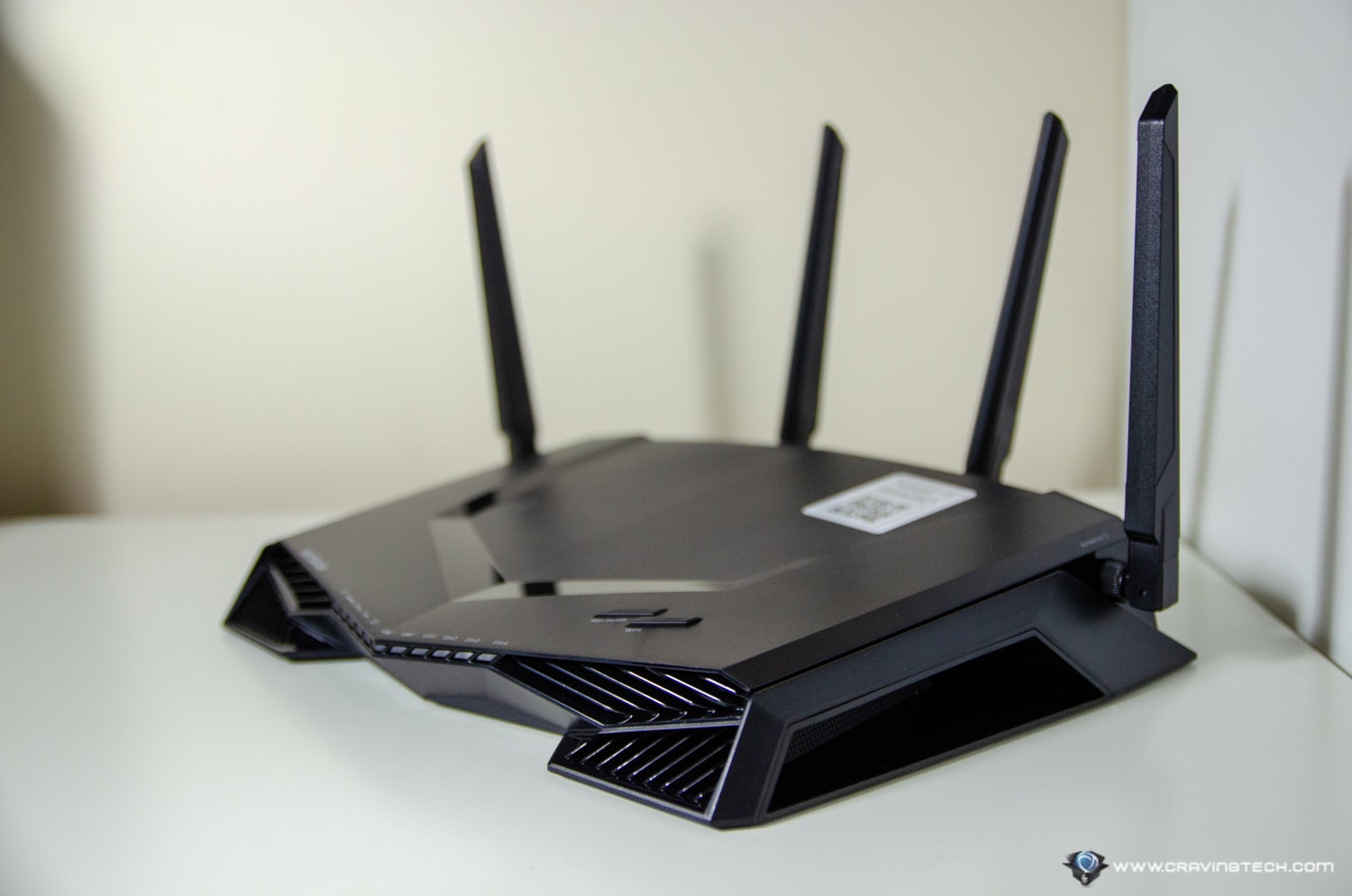 The XR500 has a similar resemblance to the X4S in terms of design. It features a dual core 1.7GHz processor, four high performance external antennas with AC2600 (800+1733) speeds in Dual-Band 802.11ac Wi-Fi. With MU-MIMO and Beamforming technology thrown into it, it's as good as a modern router can be.
There are also additional 15 extra channels in the 5GHz channel to minimise wireless interference, ensuring you get faster speeds with zero or minor interference.
The LED indicator lights are placed in front of the router, making it easy to troubleshoot should something is not working properly (though I've had zero issues with it so far).
The router does take space (horizontally) and it is also not a modem router, so if you are still running ADSL2+ or FTTB connection like mine, you'll need another extra space to hook a modem in.
Partnering with NetDuma, the Nighthawk Pro Gaming comes with the popular and powerful DumaOS. It's a modern, powerful, and simple to use platform for network management (think of it as the operating system for routers). Gone were the days of the good, old, boring router interface that you've grown accustomed to – replaced by this modern looking beast of a UI and features.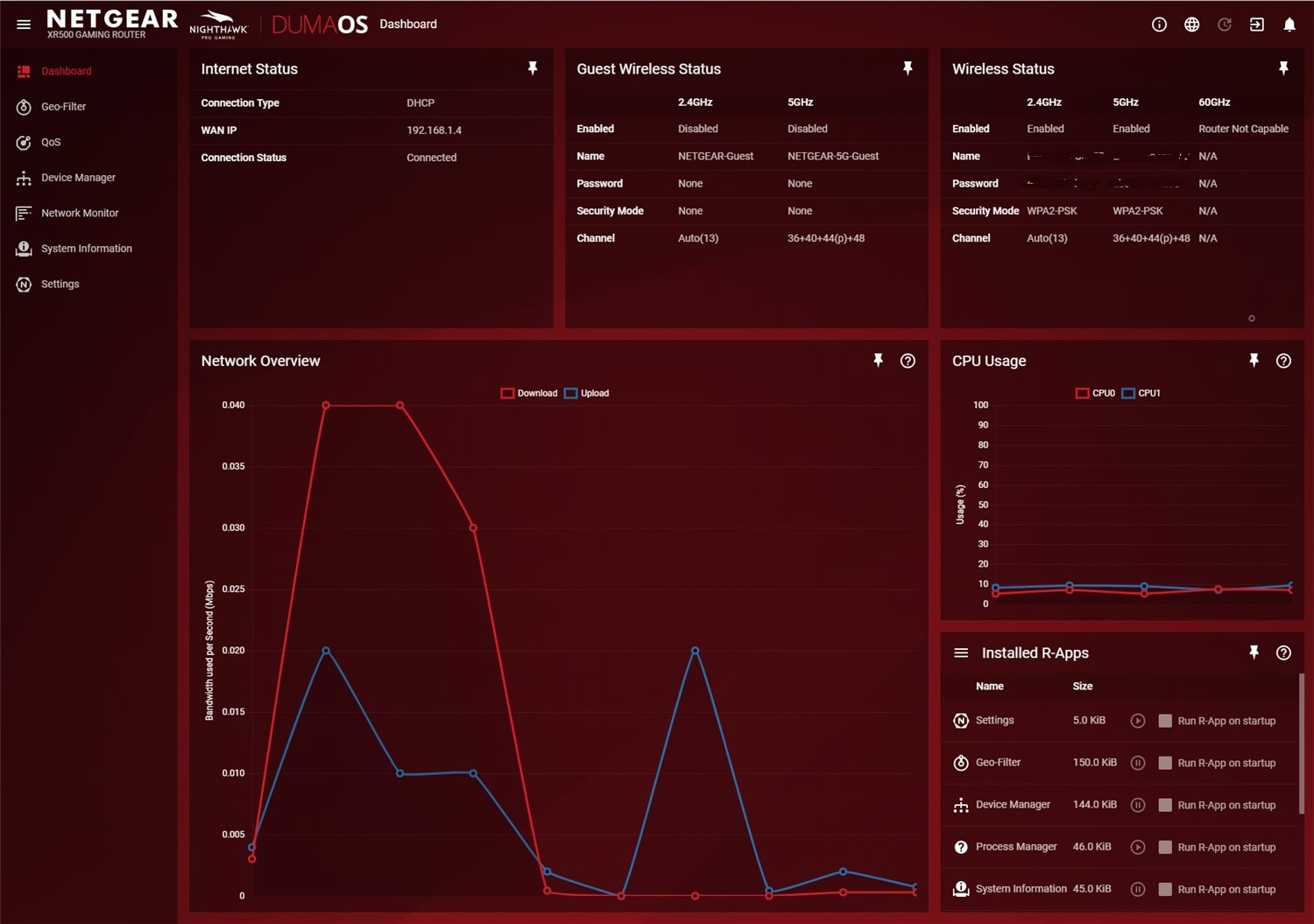 There is a Geofilter app to force games to search and connect to local Australian servers when searching for a multiplayer game. Note however that this feature works only for console games, not PC. There are also other apps for parental controls and an advanced bandwidth allocation/prioritisation to connected devices.
But I love the Anti-Bufferbloat the most, which automatically detects when console and PC games are being played and using the network. This feature will then limit greedy devices' total bandwidth so your games will not lag. Very sweet.
I have more than 20 devices connected wirelessly to the XR500 and I can individually tweak them if I wish, but with the Anti-Bufferbloat feature running, it'll already ensure that my online, competitive gaming will not get interrupted.
What I like most about the XR500 is how stable the router is that I barely ever find the need to restart. I've also never had any lag spikes or congestion issues, even when my sister in the same house was streaming Netflix on our Samsung 65″ TV in the living room. Or  having a Windows update on my PC while playing Overwatch at the same time.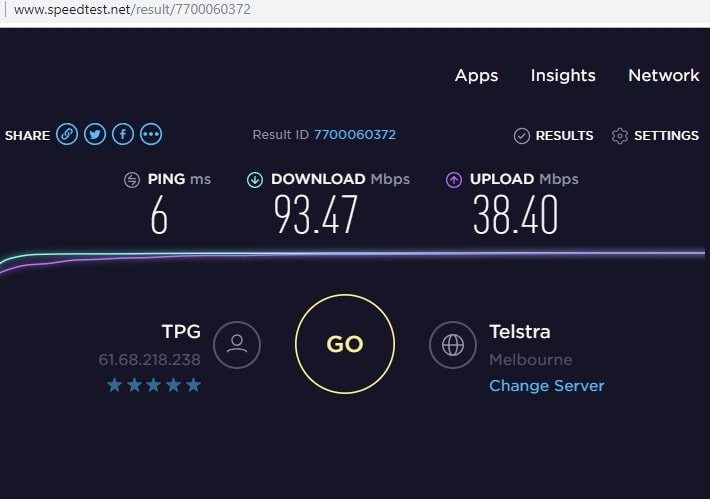 The wireless connection is very stable and solid on my PC and I have over 20 other connected devices at home. With every wireless device trying to get attention and wants some piece of the bandwidth, the Nighthawk Pro XR500 manages it pretty well.
NETGEAR Nighthawk Pro Gaming XR500 Router Review – Conclusion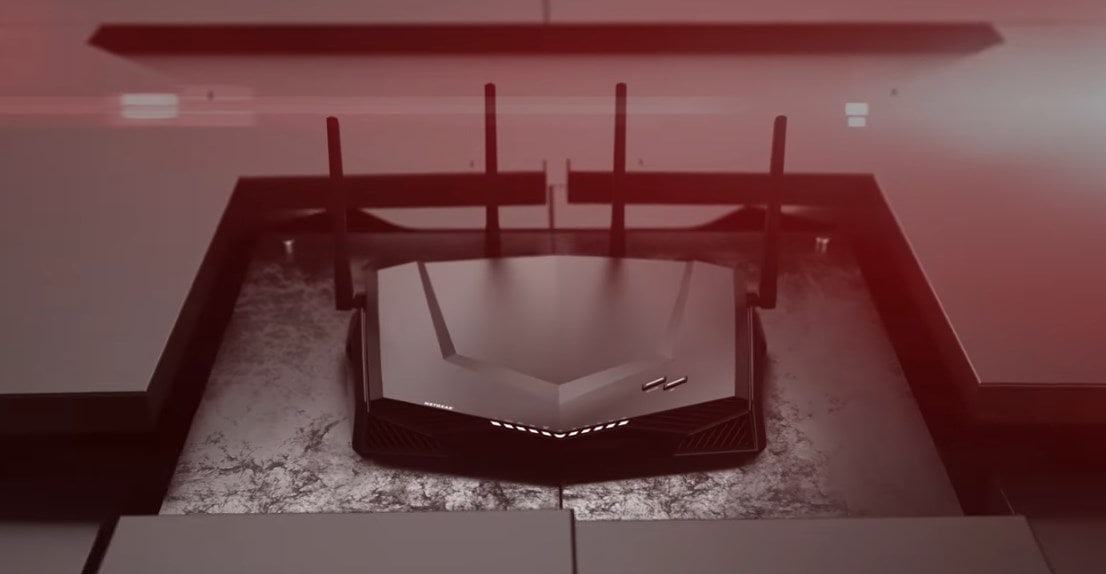 NETGEAR XR500 Nighthawk Pro Gaming Router is the most solid gaming router I've ever used. It offers one of the best network stabilities when I play my competitive game of Overwatch even when there are tons of other wireless devices requiring attention at the same time. My living room TV was streaming Netflix in 4K, a couple of phones were doing updates and in need of data, and my smart home devices like the Philips Hue also got some piece of the action – yet I've never experienced any lag spikes or high pings while I gamed.
Powered by DumaOS, the NETGEAR XR500 is a leap ahead its competitors, thanks to the advanced utilities and apps that comes within. Apart from the core functionalities like parental controls and managing guests network, DumaOS offers more tweaks and advanced apps for making sure that you can game without any lag.
Should you even experience lag spikes (which again, I've never encountered so far), you can directly find out which device is the culprit by looking at the real time network information and pinpoint to that specific device. You can then limit the total amount of bandwidth it can utilise to avoid inconsistencies in the future.
NETGEAR XR500 Nighthawk Pro Gaming Router is definitely THE perfect router for entusiast gamers who hate having sudden high pings and lag spikes while gaming!
Say goodbye to "What's wrong with my ping?!??", or "Grrrr, my sister/brother must be streaming or downloading something in the other room!!" while you game.
Disclosure: NETGEAR XR500 Nighthawk Pro Gaming Router review sample was supplied for reviewing but all opinions are mine and not paid