HUAWEI MateBook X Pro 2020 Review – If you wish Apple ever makes a MacBook Pro for Windows, then this will be it. HUAWEI MateBook X Pro is an impressively thin, lightweight, and premium Windows laptop. The screen is also a multi-touch screen, making it a versatile laptop to be used both with a traditional trackpad & mouse, or with your fingers.
On top of all these, it has an amazing bright and vivid 13.9 inch screen with 3K FullView Display. With a unique 3000 x 2000 resolution, HUAWEI MateBook X Pro 2020 has a 3:2 aspect ratio rather than the usual 16:9 display. While that may sound unusual to you, it is actually better for work purpose like reading your emails, editing Word documents, etc.
Specs wise, the display has 100% sRGB wide colour gamut with 91% screen-to-body ratio. Thanks to the very-thin bezel design, it looks really good; especially the moment you open the laptop lid and are greeted by the elegance and symmetrical looks. Even looking at how the browser tabs can now sit on the edge of the top screen gives me a smile.
HUAWEI manage to achieve this by moving the camera somewhere else, which we will get back to later.
Upon turning the machine on, I was amazed at how vivid and clear the display is (even my wife commented how good the screen looks). It has a 1,500:1 contrast ratio and 450 nits maximum brightness, though I haven't found the need to crank the brightness to the max yet. In all fairness, we are in isolation mode so I've never actually tested the laptop outdoor under the bright sun yet. But many other high-end laptops in the market are only offering 300-400 nits so I don't think I'm going to worry too much.
I always thought having a laptop with touch-screen would make the experience feel half-baked and add weight to the whole unit like the original Microsoft Surface. Thankfully, Huawei didn't make any shortcuts and managed to produce a slim & lightweight machine that weighs around 1.33 kg and 14.6mm in thickness.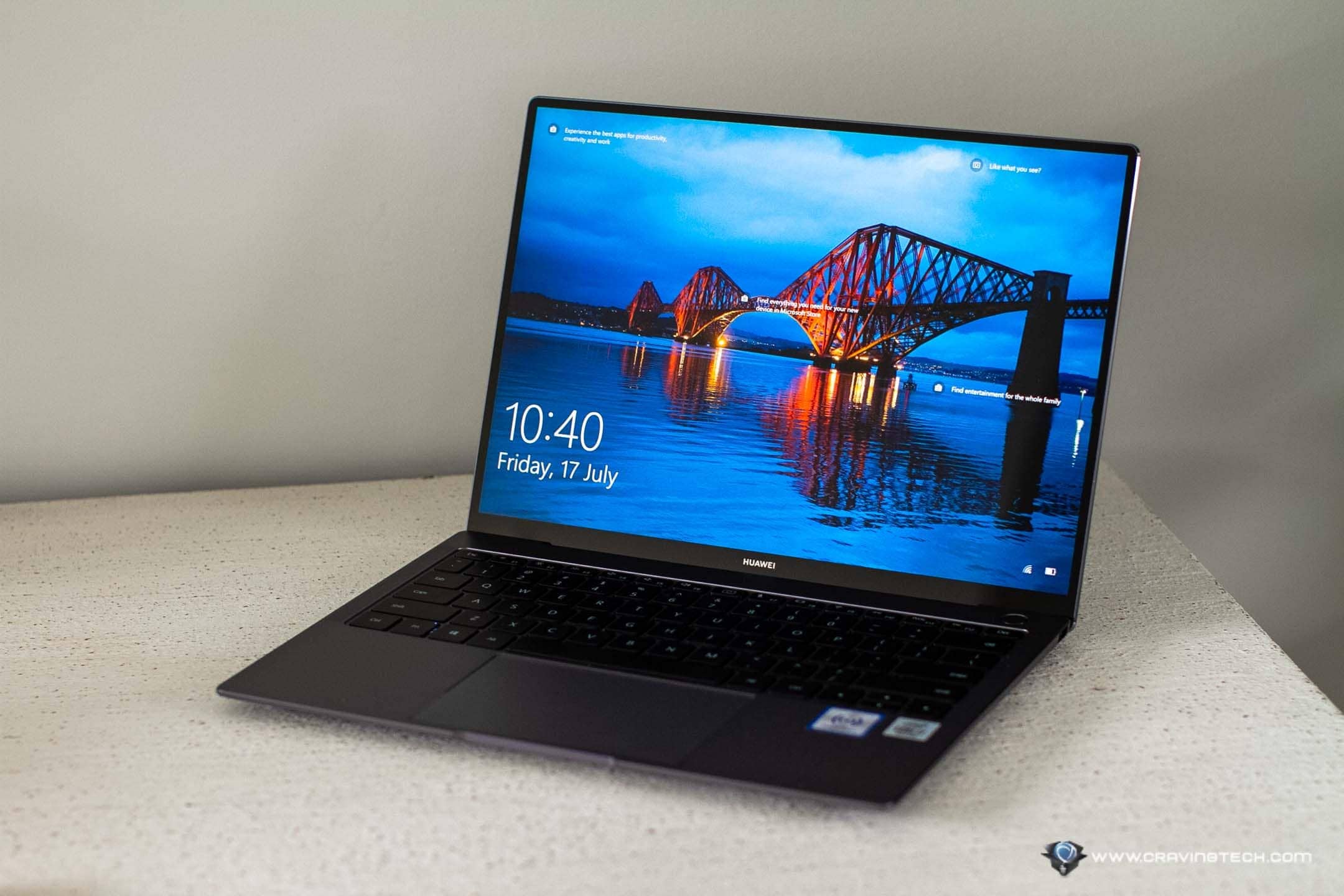 HUAWEI MateBook X Pro 2020 simply ticks all the boxes for me in terms of portability and versatility. Browsing the web? I'd use my fingers to scroll and click on links, like what I do on my phone or tablet. Need to carry a laptop for a media event interstate? The machine is light and slim enough to pack, and way within carry-on allowances. Its 65W pocket charger is also small enough to be packed into my bag and I can even leave it at home altogether and just carry my Zendure Passport II Pro multi-travel adapter + a USB Type-C cable to charge.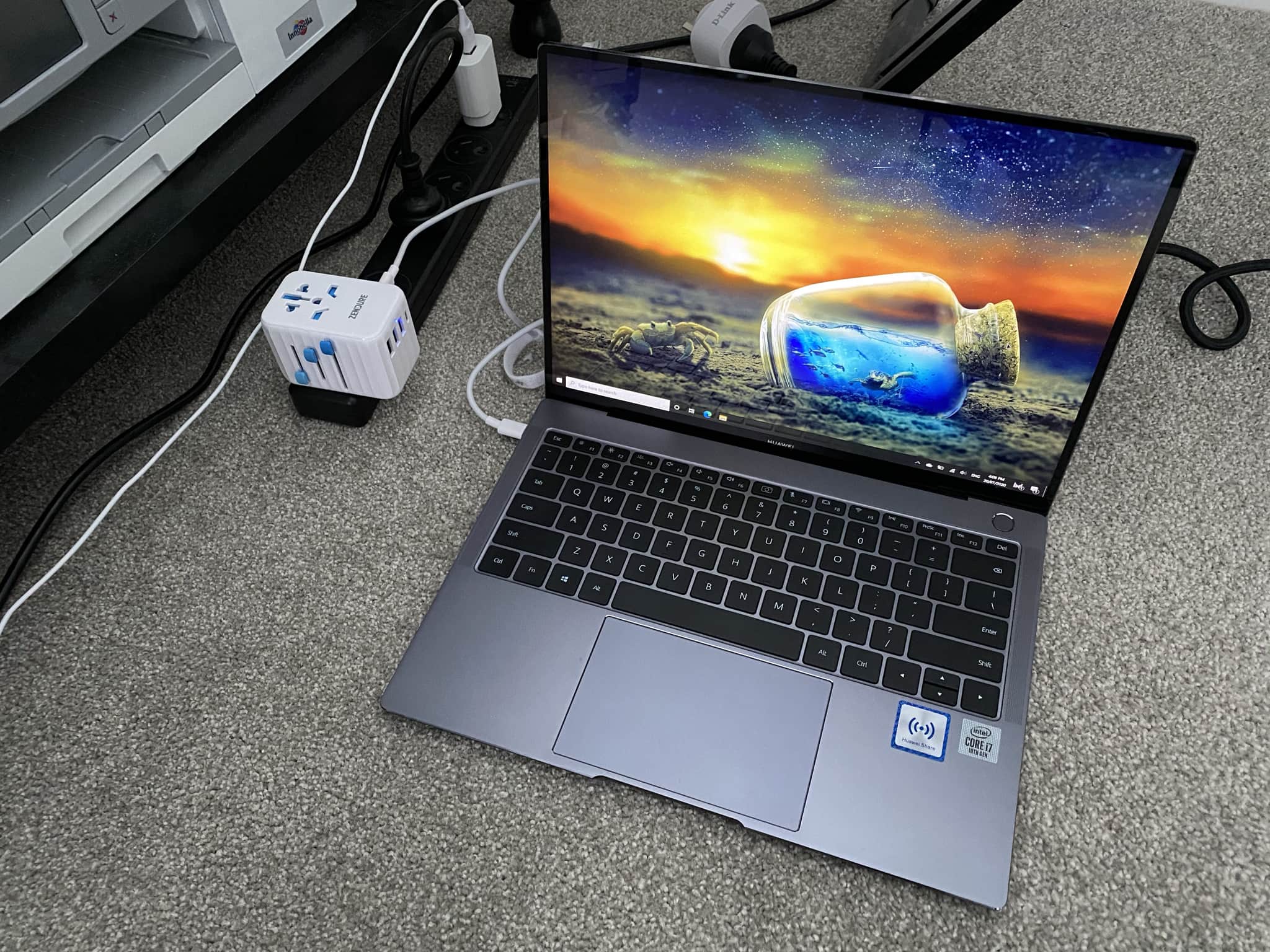 There is a fingerprint sensor on the Power button so waking the Windows up from Sleep also unlocks it. Tapping a finger to unlock Windows is fast and definitely super convenient.
I've used the laptop in a lot of meetings (Zoom, Discord) and it definitely has a far better experience compared to my wife's old MacBook Pro. The sound is much better in HUAWEI MateBook X Pro (no distortion at louder volume) and the built-in microphones pick up my voice really good without having to shout or leaning my head closer.
The camera sits discreetly on the keyboard for privacy purpose (and for the slim bezel design) so you don't have to use a stupid sticker to cover your camera. It sits between the F6 and F7 key and pops up when you press the key down. While the design is good and all, this unfortunately creates a rather awkward camera angle and there is no way for you to adjust it. Usually you can play around with your laptop lid to adjust the angle of the camera, but not this time. And since the camera is close to the keyboard, people can also see your fingers real close if you are typing.
But in all honesty, it's a small price to pay in exchange for a super-slim bezel with more elegant design – which I'll take any time of the day, unless if you really want to look good during a conference call. If you are planning to use your laptop to create video contents though, you can always grab a better webcam like the Logitech StreamCam. This is the only thing that I can complain about with this machine because everything else passes with flying colours.
Performance wise, HUAWEI MateBook X Pro 2020 is an amazing beast. It's powered by 10th Gen Intel® Core™ i7 processor, NVIDIA GeForce MX250, 16GB of memory, and 1TB NVMe PCIe SSD. You can comfortably use the machine to edit photos and videos (probably not 4K videos), play light games like DOTA 2, and more than enough power for daily activities like emailing and creating documents. I barely can hear the fan running, unless when I start stressing the system by playing Overwatch. Surprisingly, the game is quite playable on low to medium setting.
The NVMe PCIe SSD inside has around 3,400 MB/s read and 2,800 MB/s write speed when I tested using CrystalDisk Benchmark. I'm not sure what brand/model is used, but the most recent, top-of-the-line Kingston KC2500 NVMe SSD that I reviewed has a similar spec. And with 1TB of storage space, you definitely get the best capacity and performance here.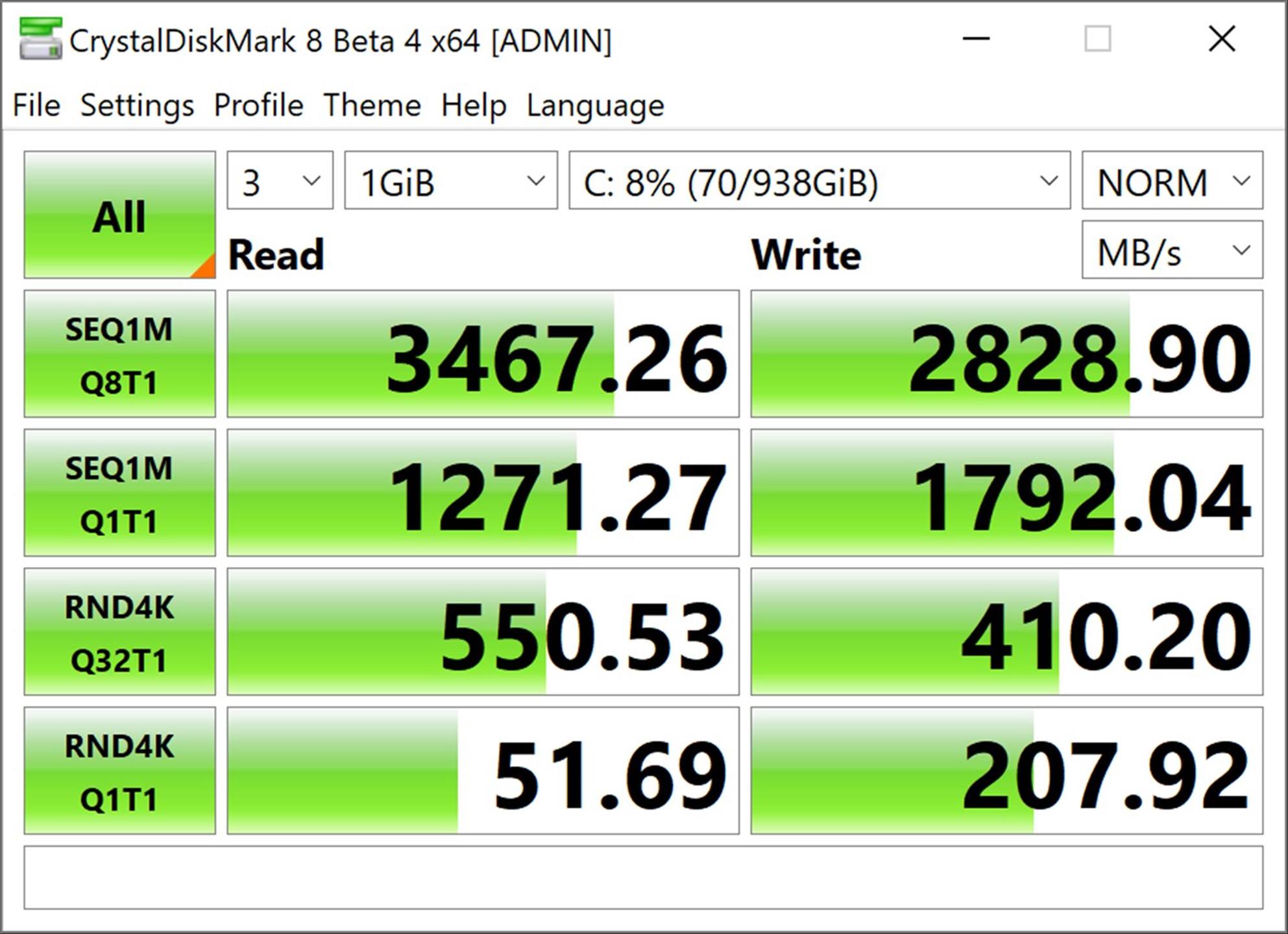 Typing experience on the HUAWEI MateBook X Pro 2020 has been really good so far, and didn't take me long at all to adapt. It has a full-size keyboard so they are quite spacious and the chiclet keys do not feel stiff at all. I write a lengthy sermon summary every Sunday on my iPad normally (with the Logitech SLIM Folio) and happy to say that the laptop has now totally replaced my iPad. It feels light on the lap, has better typing experience (plus touch screen interactivity), and doesn't heat up at all.
If you own a Huawei smartphone like the HUAWEI P40 Pro, then you'll be greeted with the magical, wireless world of Huawei Share. I've covered it quite extensively on the other article, so feel free to see how it works.
HUAWEI MateBook X Pro 2020 Review Conclusion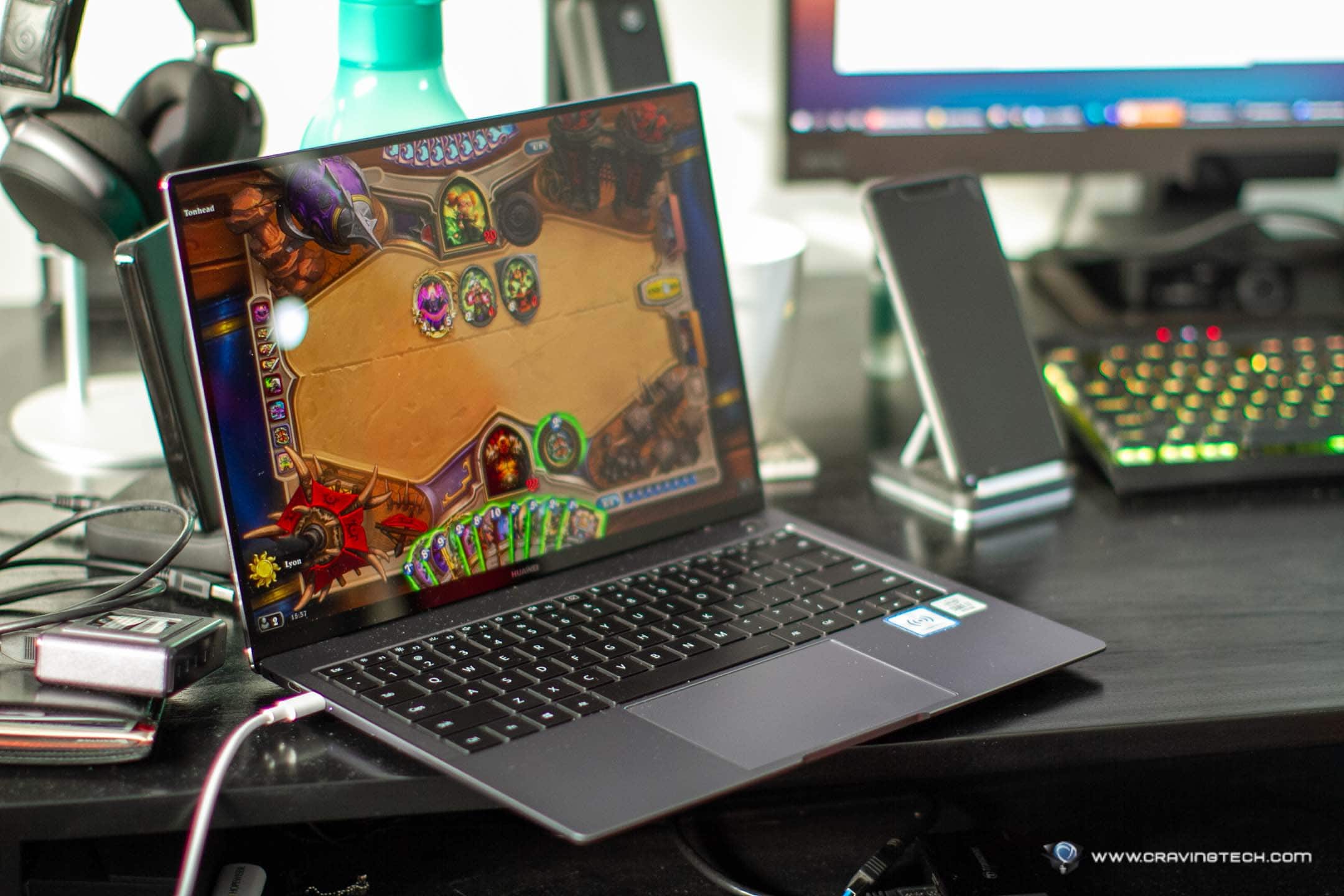 The HUAWEI MateBook X Pro 2020 is a well-designed, high-end, beast Windows laptop with powerful specs, and almost every modern piece of hardware and technology packed within. Even with all these goodies, Huawei somehow still manage to keep the machine very portable and lightweight, making it a great choice for travelers. Plus, the touch screen is quite useful in certain activities and interactions. I also love how I can go full "trackpad mode" and use multi-touch on the trackpad like pinching to zoom on diagrams and during image editing.
The laptop is powered by USB-C so you can just carry a multi-travel adapter like the Zendure Passport II Pro. It has an extra USB-C and USB-A slots, 3.5mm audio jack, and Bluetooth 5.0. No Wi-Fi 6 sadly, but it does support 2 x 2 MIMO with faster data transmissionand also NFC (for Huawei Share).
HUAWEI MateBook X Pro 2020 is available for a premium price of A$3,298 at JB Hi-Fi. While there are many other cheaper Windows laptops available in the market (you may want to look at Huawei's HUAWEI MateBook D 15 AMD), it's definitely Huawei's best and flagship Windows laptop. If you are already using a Huawei smartphone like the P40 Pro or the new P40 Pro+, then you'll definitely want to get the MateBook X Pro for Huawei Share. If you want to save more cash though, you can grab the MateBook X Pro 2019 instead – also a very good machine with glowing reviews.
The only thing that I can complain about is the camera angle during video conferencing, but in exchange, you get a very slim bezel and cleaner design overall. I'll take that for sure.
Disclosure: HUAWEI MateBook X Pro 2020 review unit was supplied for reviewing but all opinions are mine and not paid
HUAWEI MateBook X Pro 2020 Review
Summary
Premium, high-end Windows laptop with amazing display, multi-touch screen, and powerful specifications
Pros
A beast machine
High-end, premium design
Easy-to-use, accurate, multi-touch trackpad
A pleasant-to-use keyboard
The NVMe SSD used is super fast and it's 1TB
Has dedicated graphics card (MX250)
Good battery life
Cons
Awkward camera angle
Pricey