Logitech SLIM FOLIO iPad Keyboard Case Review (for iPad 5th and 6th Generation) – While I'm still positive that iPad still can't replace a laptop, I do use my iPad quite consistently to type.
Using the iPad's on-screen keyboard is definitely a no-no if you are going to type notes or documents frequently. While it can do its job for typing short emails, you'll lose a lot of productivity – unless if you get a keyboard case like the Logitech SLIM FOLIO (for 5th and 6th Gen iPad).
It simply offers the best typing experience with keys that are soft to the touch, has great tactile feedback, but can also protect your iPad at the same time.
Logitech SLIM FOLIO acts as a protective case for your iPad so you can carry it safely inside your backpack, but also as a keyboard case that will "transform" your iPad into laptop-like.
As a protective case, the SLIM FOLIO has an ample amount of protection from scratches, bumps, and spills. While it definitely has made your iPad bulkier in a sense, the protection is worth the weight if you like to carry your iPad around (or if you are of the careless type). It's 445 grams in weight and you'll feel it, but the iPad is fully protected from the back to the front.
The case can be folded to make it lie flat on the desk – which is perfect for writing lecture notes with the Apple Pencil, sketching your design ideas, or as a news reader that can be held in one hand (though it's too heavy to be held for long). Speaking of Apple Pencil, the SLIM FOLIO also has a handy holder to store your Apple Pencil.
As a keyboard case, Logitech SLIM FOLIO shines the most. It certainly has the best feel of any keyboard case I've used so far and has improved my productivity a lot. I was using the keyboard case from Brydge on my latest iPad, but apparently the keys are too stiffed for my liking.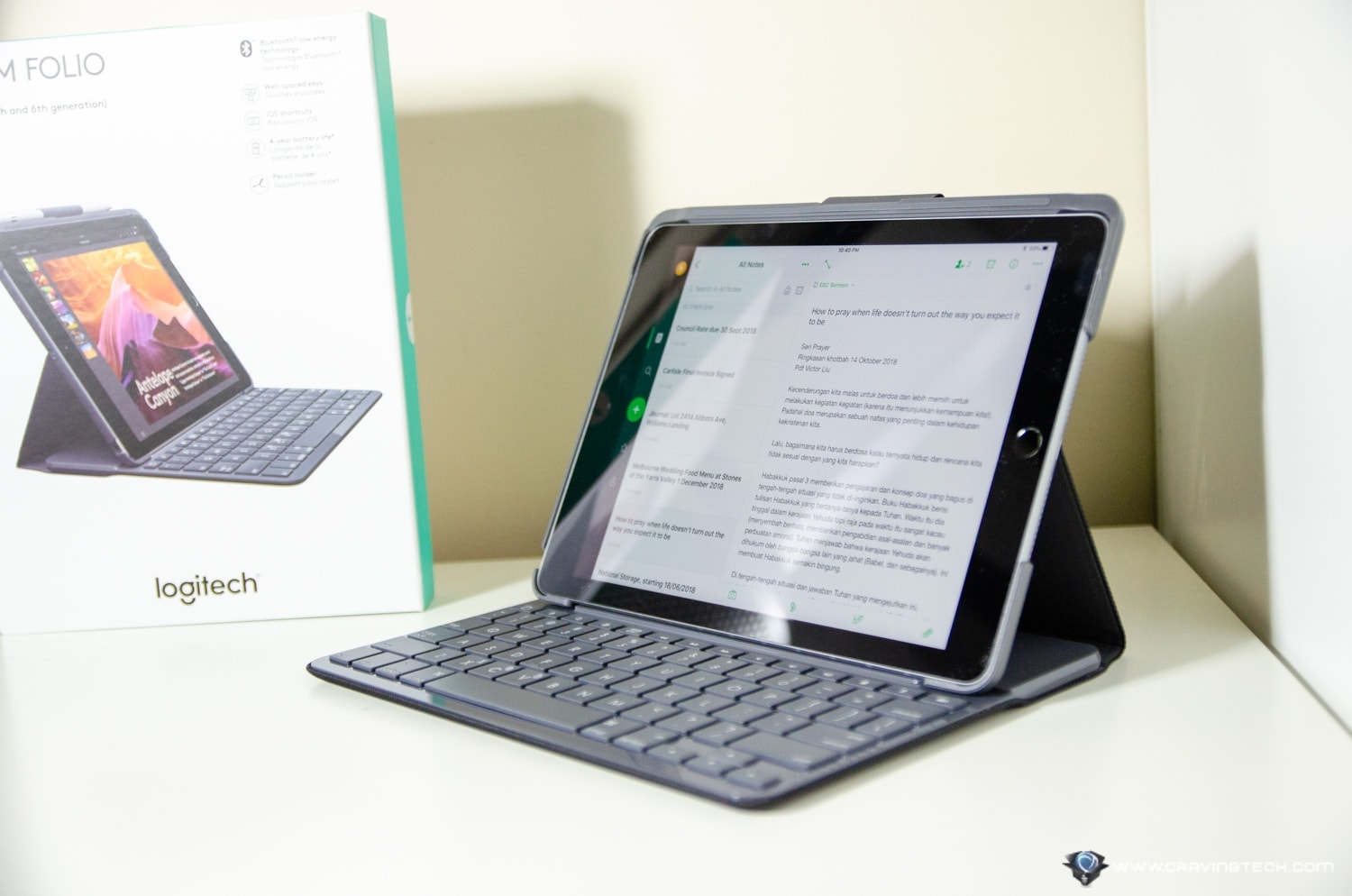 Logitech SLIM FOLIO has a great tactile feedback and also very responsive. As a result, I can really type as fast as I can with my full desktop keyboard at work. The keys have the perfect typing distance and they are also at the right places, so typing feels completely natural.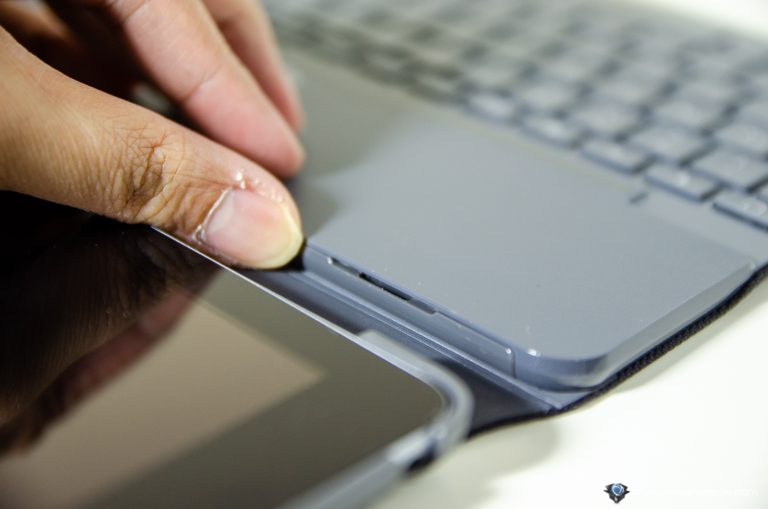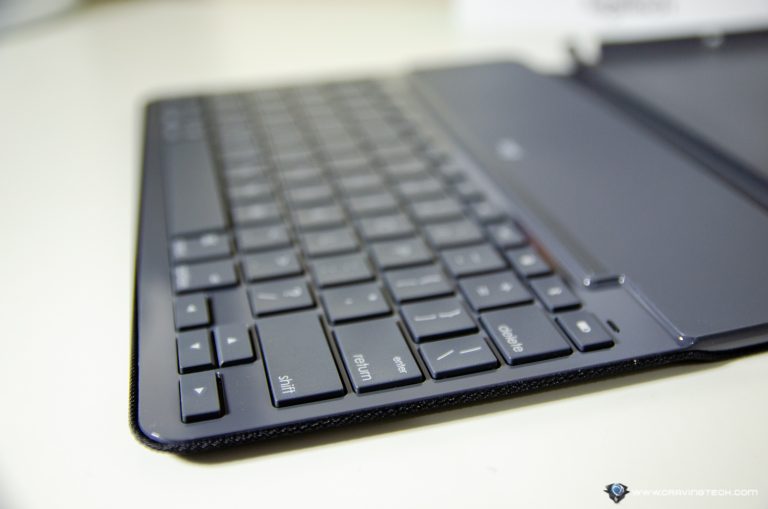 With a quick magnetic clasp (which also automatically turns the keyboard on and off), you can instantly use the keyboard to type. It's highly convenient and offers the most seamless experience. While it only offers one typing angle (at 58 degrees), I find it good enough to both type on my lap and the desk. And the mechanism doesn't feel flimsy even while I'm typing on my lap (unlike the Logitech's Ultrathin keyboard covers).
Logitech SLIM FOLIO does not have a built-in rechargeable battery but instead relying its power from 2x Coin Cell Batteries. While the idea of having to replace batteries can be a bit daunting economically, note that according to Logitech, the SLIM FOLIO can last as long as 4 years (if you use it to type for 2 hours a day). There are keys backlighting, however.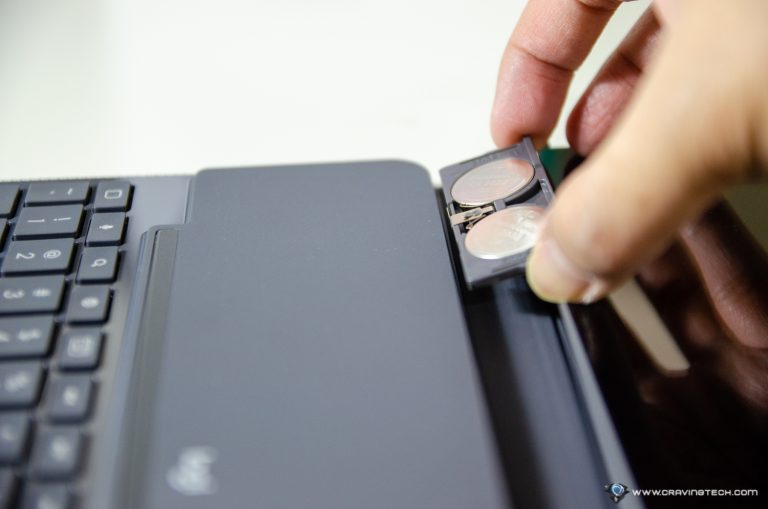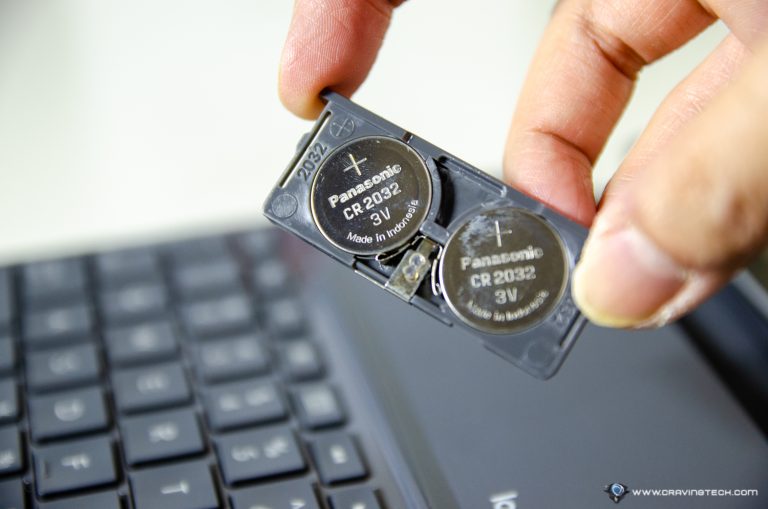 Logitech SLIM FOLIO iPad Keyboard Case Review Conclusion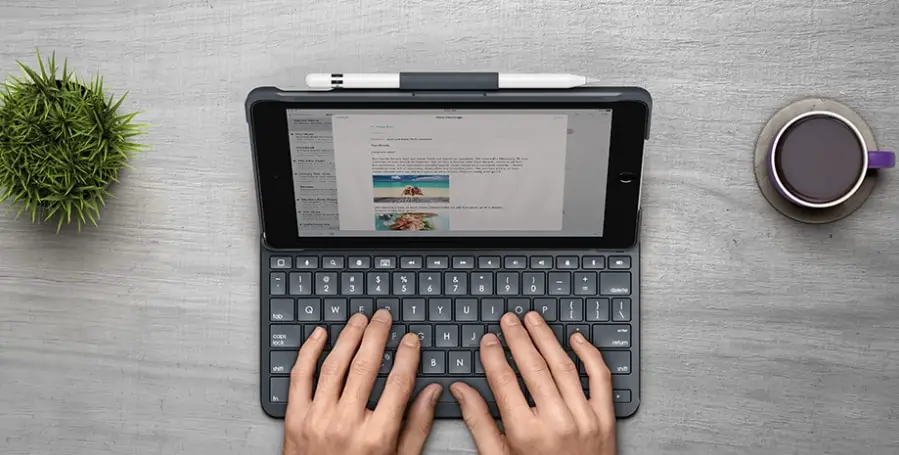 Logitech SLIM FOLIO iPad Keyboard Case is now my go-to iPad case. It's a case designed to protect both the front and back of the iPad, while conveniently transforms your iPad to a laptop-like typing experience that will certainly increase your work productivity.
Logitech SLIM FOLIO has the best typing experience in terms of keys tactile feedback, touch and feel, comfort, and responsiveness. It has definitely tick all my boxes of what makes a great keyboard.
If you are looking for a keyboard case for your 5th or 6th Gen iPad, make no mistake, this is it. Logitech SLIM FOLIO retails for A$139.95.
Disclosure: Logitech SLIM FOLIO iPad Keyboard Case review sample was supplied for reviewing but all opinions are mine and not paid