Fitbit Versa Lite Review – Fitbit Versa is definitely my most favourite Fitbit ever, thanks to its smartwatch-look, slim design, and all the functionalities it offers like Fitbit Pay. However, it is also one of the high-end Fitbit devices and comes with a higher price tag.
To those who like the design of the Versa compared to a tradtional Fitbit-tracker-look like the Fitbit Inspire HR, you might like the Versa Lite, which comes at AU$50 cheaper than the Versa. Sure, you'll lose a few functionalities as a result, but they might be things that you'd be happy to live without.
Fitbit Versa Lite Review – Versa vs Versa Lite
So I guess before we even start talking about the Versa Lite, some of you would want to know what's different, right? In summary:
Fitbit Versa has 2 additional physical buttons on the right side.
Fitbit Versa Lite has no altimeter (can't track elevations and floors climbed), no Wi-Fi/NFC (no music stored locally and no connection to earphones like Fitbit Flyer). This also means apps will be transferred via Bluetooth which is slower.
When swimming, Fitbit Versa Lite can't track laps and calories burned.
No on-screen workout on the Versa Lite.
Those are pretty much the differences between the Fitbit Versa and Versa Lite. Everything else is pretty much the same in terms of design and features.
Fitbit Versa Lite Review – Packaging
Fitbit Versa Lite Review – Design & Features
The Versa Lite has a slimmer profile compared to an Apple Watch and most smartwatches in the market. It is easier on the wrist and if you like to wear slim-fit shirts to work like myself, the Versa Lite will tuck in nicely underneath.
It only has one physical button but the display screen is touch-enabled, bright, and responsive. The screen is also protected by Corning Gorilla Glass 3 and though I had a few small mishaps (like accidentally banging the screen to a wall or edge of a desk), it has shown no scratches so far, phew.
Wearing the Versa Lite is comfortable on the wrist and before long, I have mostly forgotten that it's there until I have to recharge it. Even when you are wearing it to sleep, you won't feel it at all.
Like most Fitbit, the Versa Lite tracks a lot of things like your steps, calories, sleep quality, and even exercises with real-time heart rate monitoring. It will automatically track when you are doing exercises and all these stats are accessible through the Fitbit app. Fitbit has the most advanced sleep tracking as far as I know, and the Versa Lite can track accurately when I went to sleep, plus I could check the quality of my sleep so far.
When I was playing Badminton last Friday, the Versa Lite tracks the exercise as "Sport" for 1 1/2 hours, along with the associated heart rate zones, active minutes, number of steps taken, and number of calories burned (based on calculations).
The Versa Lite is water resistant up to 50 metres so you can still wear it while swimming (which is recommended anyway since it can track your swimming duration). Note that the Versa Lite cannot do Lap and Calories tracking but if you don't swim often (or at all), or if you do not need these stats, it's ok to get the Versa Lite.
It has around 4-5 days of battery life but I normally just charge it each time I want to go for a shower (though you can still wear it while showering if you want), and also has smartphone notifications like texts and calls. I personally like that it vibrates each time I get a call, because I'd normally miss the calls if the phone is in my pants' pocket.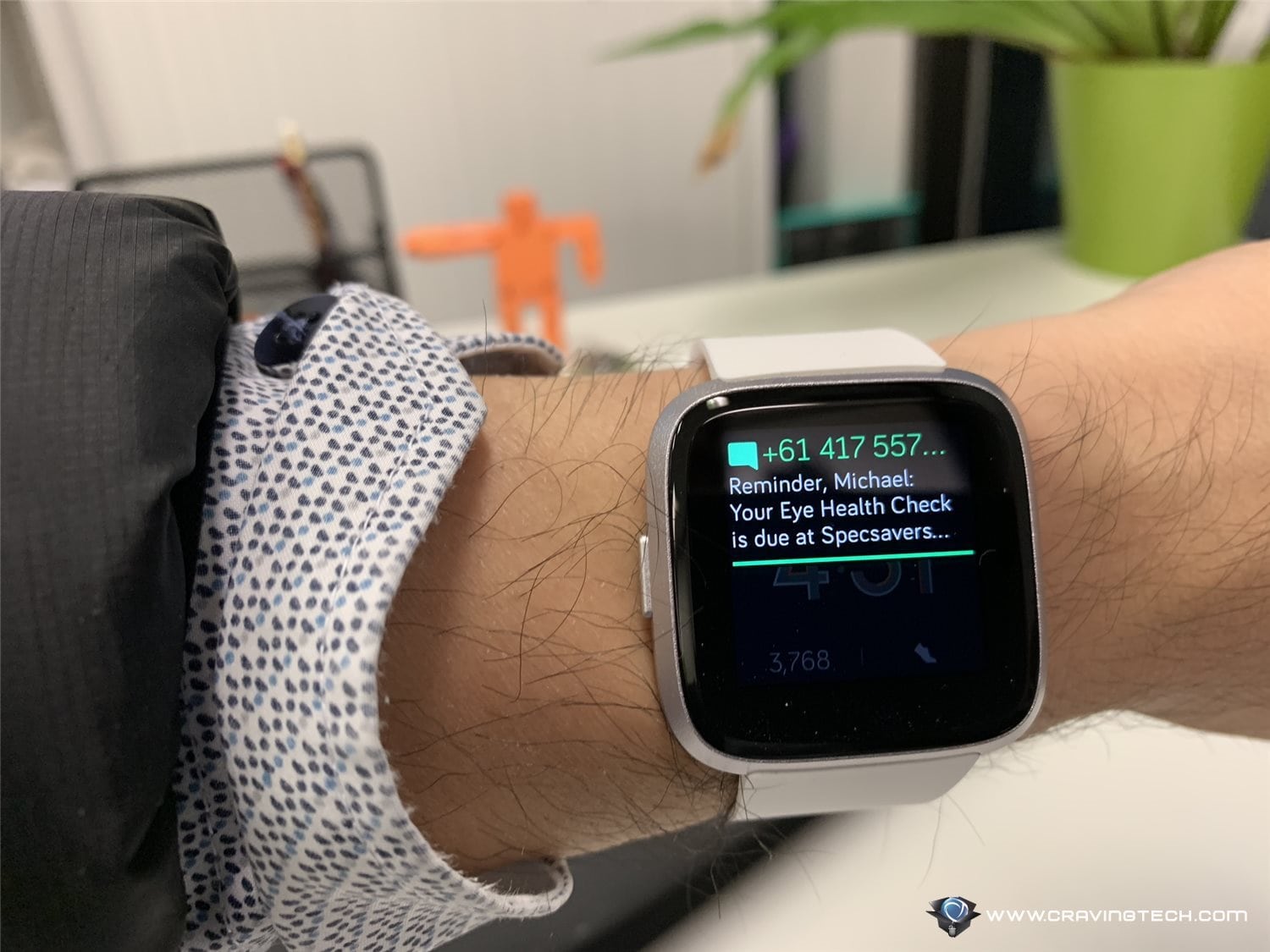 Fitbit Versa Lite Review – Conclusion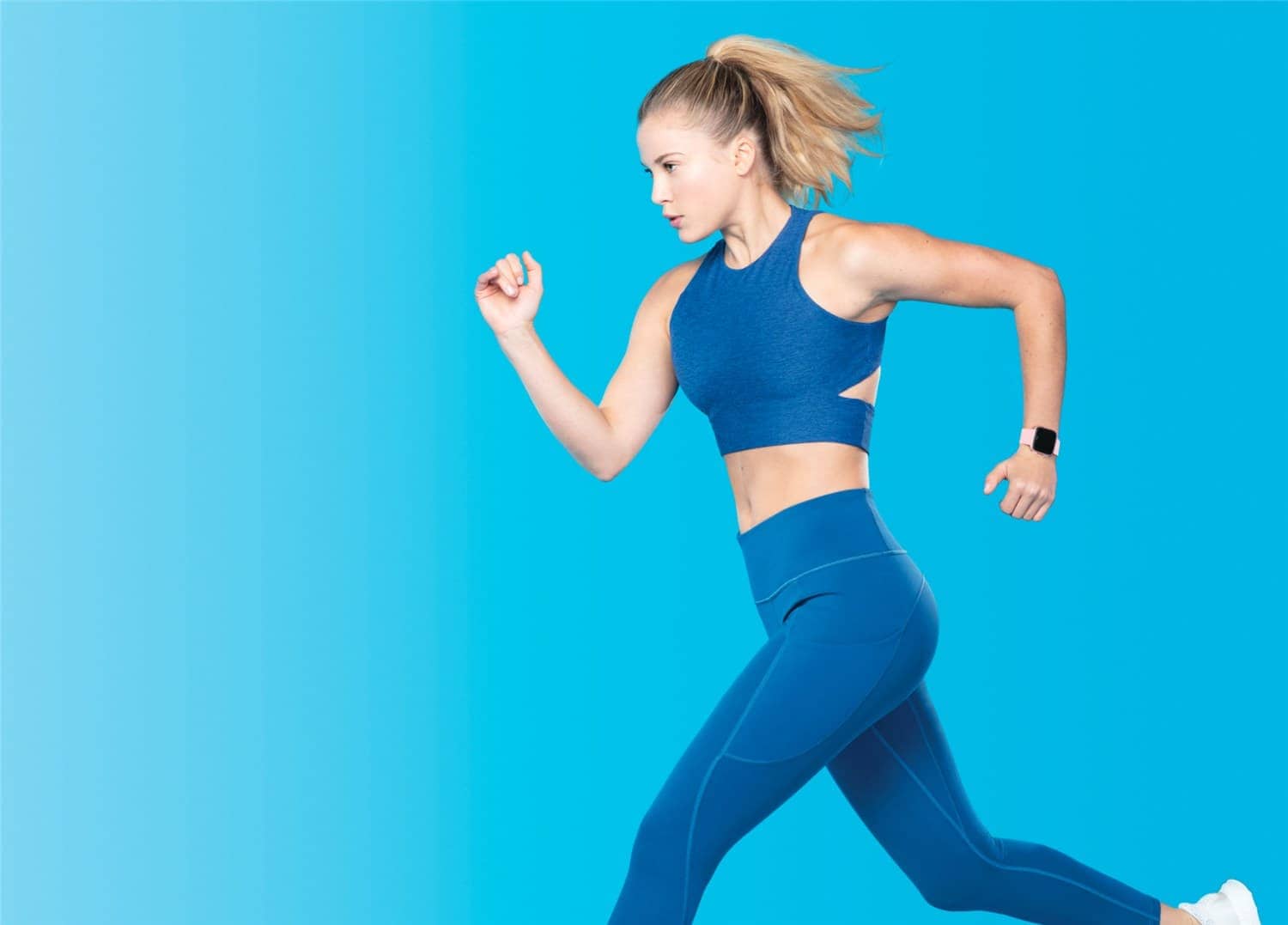 As a "lighter" version, Fitbit Versa Lite doesn't miss much in terms of features compared to Fitbit Versa if you are just looking to track your main activities with it, which is good news.
The "bad" news is that it is only AU$50 cheaper than the full-blown Fitbit Versa (Wi-Fi, NFC, etc), so it may or may not be a good enough incentive to grab the Lite version. However, if you are not interested in using Fitbit Pay, or store music files locally on your Fitbit device, and you don't need the advanced tracking like swimming laps & floors climbed, hey, saving AU$50 is still better than nothing.
Fitbit Versa retails at AU$299.95 and the Fitbit Versa Lite retails at AU$249.95. However at the time this review is written, there is a promotion at Fitbit website that brings the Fitbit Versa cost down to AU$249.95 (which is the same as the Versa Lite). So make sure to grab the Versa instead before the deal runs out!
Fitbit Versa Lite is also available at Amazon Australia and comes in different colours.
Disclosure: Fitbit Versa Lite review sample was supplied for reviewing but all opinions are mine and not paid