AudioEngine A2+ Wireless Speakers Review – I've had the AudioEngine A5+ Wireless speakers for quite a while and hooked them up to my TV through Amazon Echo Link, plus the AudioEngine S8 Subwoofer for serious movie watching & music listening.
When I was given a chance to check out the A5+'s smaller brother (sister?), the AudioEngine A2+ Wireless, I wasn't expecting much. After all, the A2+ Wireless feels like a dumbed down version of the A5+, right? I was right but also wrong at the same time.
Even while the A2+ Wireless is half priced and pretty much has half the specs of the A5+, these speakers still manage to fully impress me with its full-powered, clear sound.
AudioEngine A2+ Wireless Speakers Review – Packaging
AudioEngine A2+ Wireless Speakers Review – Design & Features
At first glance, the AudioEngine A2+ Wireless looks like my old, ordinary PC speakers back in the early 2000. They are quite small in dimensions and don't look like they would deliver. However, once I turned them on for the first time and listened to my favourite tunes, all doubts went away in an instant.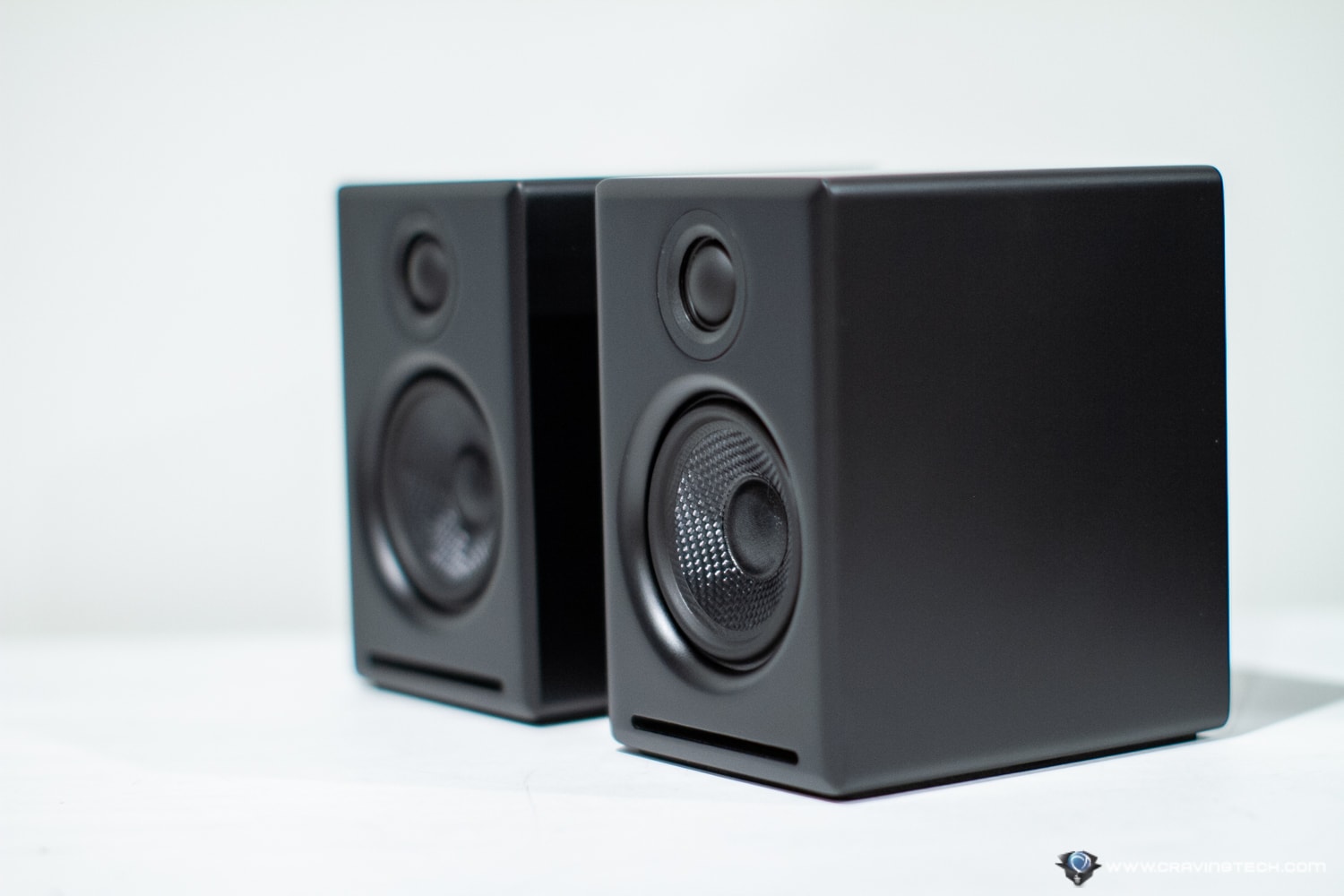 These speakers are very well designed, especially in terms of materials with custom components like silk and aramid fibre, and shielding from interference for the best listening experience.
For smaller rooms like the Study area or your Bedroom, the speakers are perfect. Or if you are looking for desktop speakers for the PC, the A2+ Wireless definitely fits the bill. It's not as bulky and big as the A5+, and the flat top surface means you can place your headset stand or study lamp there to save space.
I set the A2+ Wireless up to my gaming desktop and have been utilising them to play games, listen to music from Apple Music or YouTube, and watch YouTube videos.
I also set them up with my Amazon Echo Input so I can use Alexa anytime to play music without having to touch my phone.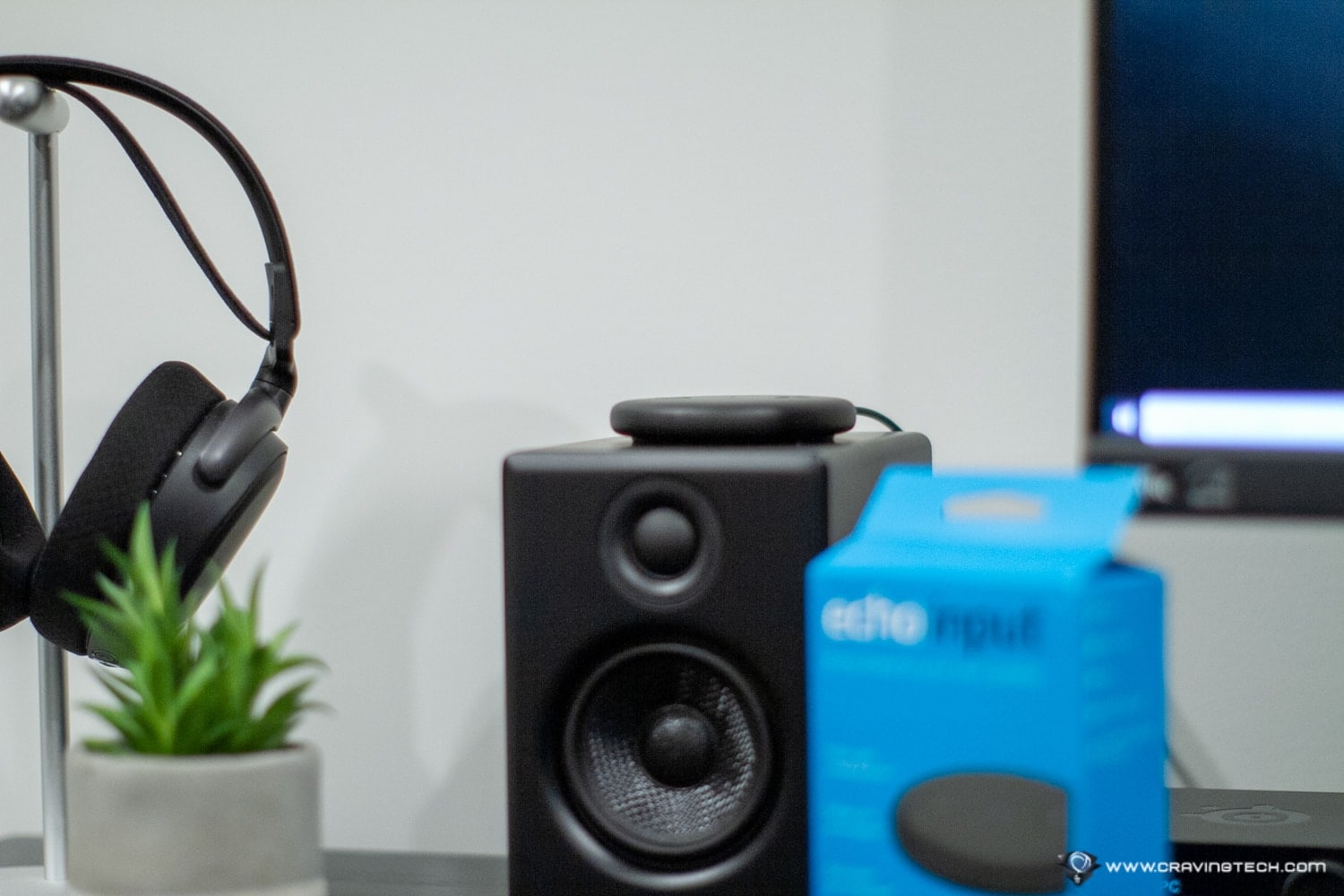 I wish that its volume control is located at the front than the back, but maybe they are designing that for cosmetic reasons. After all, if you hook these to your PC, you can always change the volume using your keyboard or mouse (i.e Windows volume control). Ideally, you only need to touch the hard volume controls once to find the sweet spot and never touch it again.
With multiple, supported audio inputs and a built-in DAC/Amplifier, you'll have plenty of options to hook your devices to the A2+ Wireless. For example, mine is plugged to the PC through US, and my Amazon Echo Input device is plugged through AUX (3.5mm cable).
While the A2+ Wireless has a decent Bass, it can never compete with a 2.1 speaker system (which has a dedicated subwoofer). Don't fret however, because the A2+ Wireless has a Sub port to connect a dedicated subwoofer in. If you haven't had one yet, the AudioEngine S8 powered subwoofer is awesome for the job but in a small room or desktop set up, it might be an overkill and it's okay if you want to grab a smaller, cheaper sub from a different brand.
AudioEngine A2+ Wireless Speakers Review – Sound Experience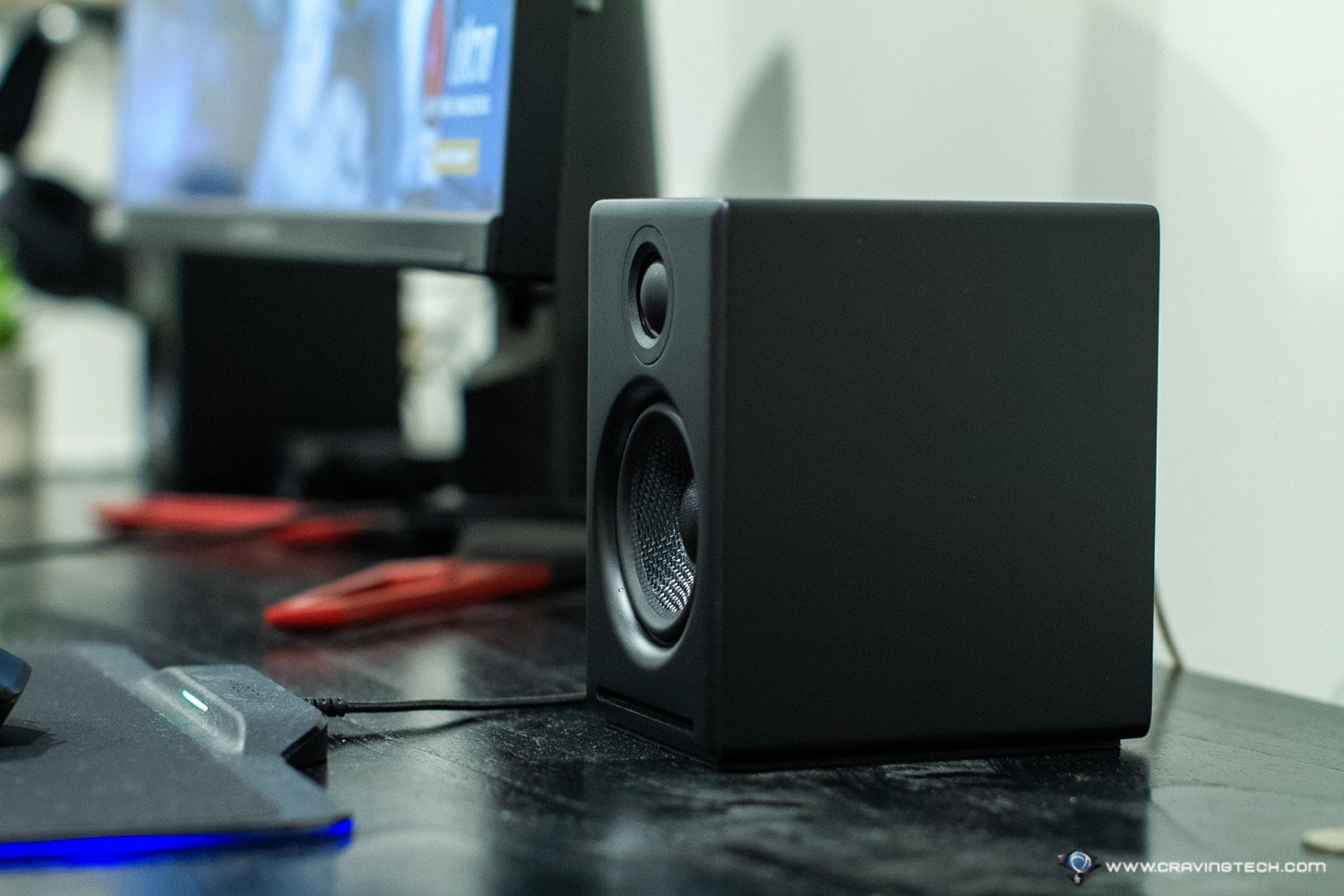 Listening to music is definitely a blast and will be one of the main drivers for you to grab the A2+ Wireless. Acoustic music shines the most for sure, as trebles are crisp and great vocals can penetrate you deeply, giving you that emotional joy.
I've also tried playing Overwatch with the A2+ Wireless speakers and was surprised at how enjoyable it was. While the audio positioning is not as exact as using a premium gaming headset, I had no trouble identifying threats behind my team, or even above.
AudioEngine A2+ Wireless Speakers Review – Conclusion
With clear, powerful, and small-room-filling sound, the AudioEngine A2+ Wireless Speakers will transform your desktop experience to the next level. It'd make you want to listen to music on a desktop speaker system again. Just Google around and check those glowing reviews from the media and customers who own these.
It somewhat sounds like the A5+ on a smaller and the A2+ Wireless sounds very balanced and refined. Not to mention that these speaker units are very well-made and very easy to setup (literally just plug and play).
AudioEngine A2+ Wireless Speakers can be purchased at many retailers around Australia for AU$399 and also available at Amazon (U.S | Australia).
Disclosure: AudioEngine A2+ Wireless Speakers System review sample was supplied for reviewing but all opinions are mine and not paid
AudioEngine A2+ Wireless Speakers Review