Fitbit Inspire HR Review – Fitbit has recently released newer, simplified, models to reach a broader market by making them more affordable. While the Fitbit Versa and Fitbit Charge 3 are still their top-tier activity trackers, there is still a market to those who do not need all the advanced tracking features or even a Fitbit Pay on their wrist.
With the new Fitbit Versa Lite and Inspire/Inspire HR offering the essentials with a lower price point, they might have successfully brought some newcomers to join the Fitbit family.
Let's have a look at the Fitbit Inspire HR today.
Fitbit Inspire HR Review – Packaging
The charging cradle could use a longer cable in my opinion, but charging is pretty simple and straight forward. A shorter cable also means it's easier to carry when travelling.
Fitbit Inspire HR Review – Design & Features
The Fitbit Inspire HR comes with heart rate monitoring (i.e the "HR" tag) so you can maximise your workout, or to track how healthier you are as you progress through the year.
Design wise, the Inspire HR has a similarity to the Fitbit Alta HR but with smaller screen and an even slimmer dimension. While the Alta focuses much on fashion, the Inspire family seems to focus more on.. well, being a good Fitbit tracker.
Fitbit Inspire HR is very light and also comfortable to wear due to its slim profile. I barely feel it on my wrist and I don't have a skin irritation while wearing it for a straight two-week period. It looks quite stylish too, and you can change the bands to your liking.
The screen is OLED, clear, and very responsive. You can only swipe the screen up and down though, but it's understandable considering how awkward it would be to swipe left and right on this small screen.
You can change its clock face using the app, but there are limited options available compared to the Fitbit Versa. I'm quite happy with the default as I can see the time and an extra stat like steps for the day. This is easily replaced by swiping the screen up and down.
Most importantly, it auto tracks steps, sleep, and some exercises (it couldn't detect my Pilates session last Friday). It also detects some of my daily walk routines from/to work.
It also tracked my running exercise today:
Fitbit Inspire HR is swimproof (water resistant up to 50 meters) so you can take it for a swim with you and it'll do basic swim tracking such as how long you've been swimming.
To track swimming laps, you'll need a more advanced Fitbit unit like the Charge 3. Obviously, you can also shower without having to take it off your wrist.
Like the other Fitbit models, sleep is tracked automatically and you can have a look at your stats when you wake up. So far I've found it accurate and loved seeing how well (or lacking) I slept the night before.
Despite being a more budget-friendly model, the Inspire HR also offers notifications from third party apps and you can set which specific apps you want to see notifications. Really useful and I could see my Whatsapp notifications on the screen when a chat message arrived.
Fitbit Inspire HR Review Conclusion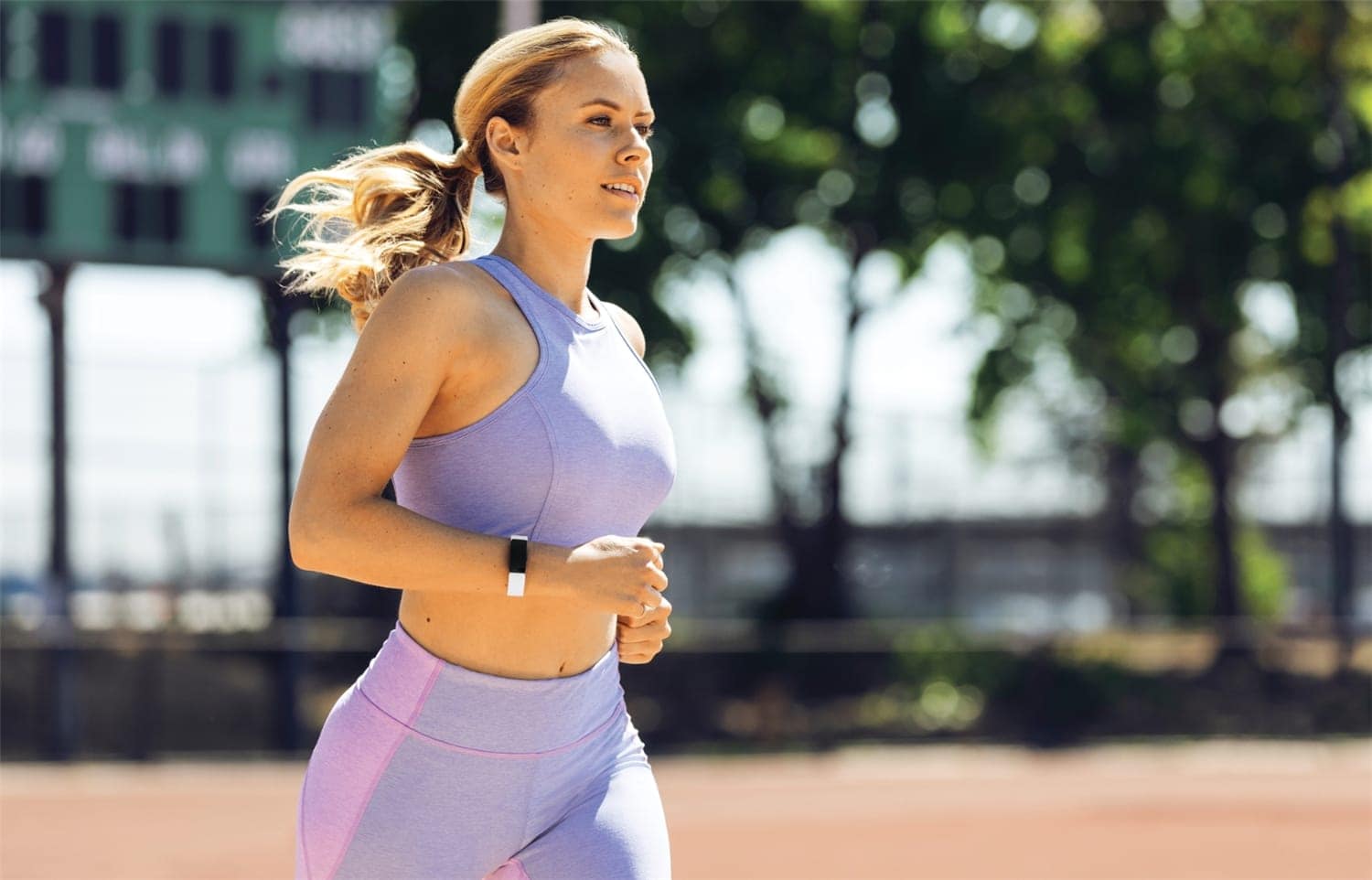 Fitbit Inspire HR is a budget-friendlier Fitbit tracker, perfect for those who have not owned a Fitbit yet (also a great birthday or Christmas gift). It only has one hard button and a vertical swipe motion, but it's the most newbie-friendly Fitbit tracker and the most affordable Fitbit at the moment (the one without heart rate sensor is even cheaper).
Despite of its simplicity in design and controls, Fitbit Inspire HR is packed with Fitbit's essential features that make Fitbit popular among the fitness community.
It can track your daily exercise automatically (walking, running, biking, swimming), sleeping patterns, and monitor your heart rate all the time so you can push your exercise further to lead a healthy life.
Fitbit Inspire HR is currently selling at AU$179.95 and available through Fitbit website and retailers around Australia. Also at Amazon.com.
Disclosure: Fitbit Inspire HR review sample was supplied for reviewing but all opinions are mine and not paid