Fitbit Alta HR Review – When people think about Fitbit Alta (check our review on it), they will think about how fashionable, stylish, yet sporty at the same time it is. Fitbit Alta offers a compact and sleek design for exercising or just for a casual look.
Now, Fitbit has released the newest Fitbit Alta HR that offers more features with the same traits that we all love about the original Fitbit Alta.
Fitbit Alta HR Review – Packaging
Fitbit Alta HR packaging includes an activity band, the Fitbit Alta HR activity tracker and a charging dock inside the packaging. The one I have for reviewing here is the Large size.
Fitbit Alta HR Review – Design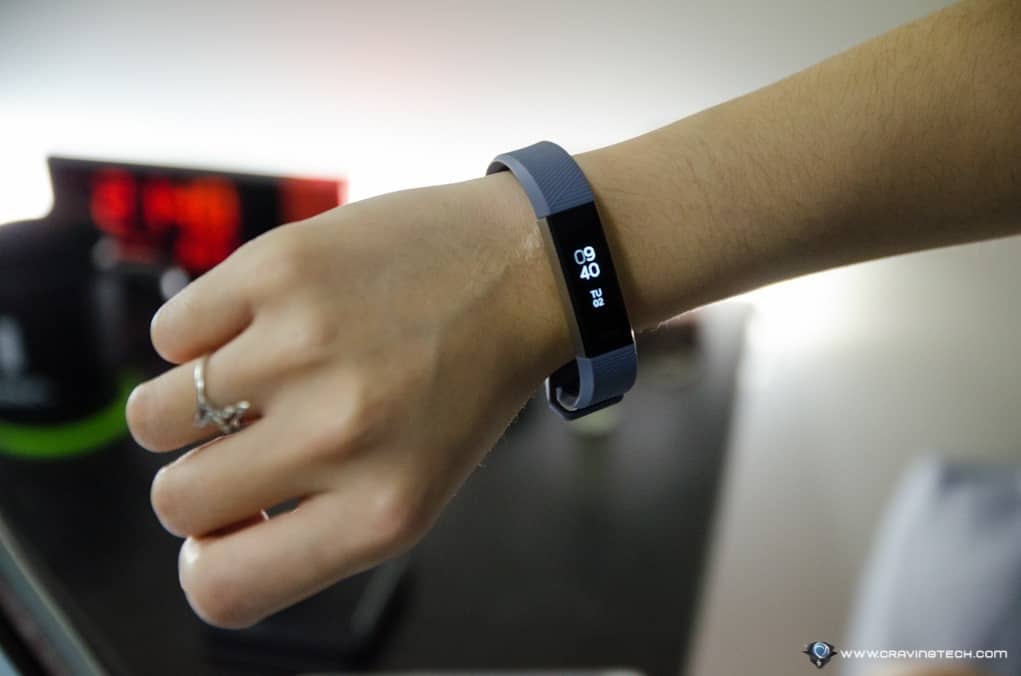 Fitbit Alta HR activity band has the slimmest band compare to the other Fitbit models with a display screen. Compared to the Fitbit Charge 2, for example, Fitbit Alta HR is way slimmer – at the expense of less information being displayed in one go. It is suitable for those who don't get used to wearing big and thick wristband or watch.
Fitbit Alta HR's screen also shows several phone notifications (call, text, calendar alerts), date and time, steps taken, heartbeat, distance, and calories burned, only by tapping the screen. However the screen isn't sensitive enough (do not expect it to be as sensitive as other smartphones), so you have to tap it harder to wake it up. The new Fitbit Alta HR also has a 'raise to wake' feature that allows you to see the date and time (or whatever display that you choose when you set up at the first time) every time you raise your wrist.
Fitbit Alta HR Review – Features
Don't expect a new ground-breaking feature on the Fitbit Alta HR though, since there are no huge changes in the series yet. As the name suggests, it now has a heart-rate tracker compared to the original Fitbit Alta.
It tracks steps, calories, and distance travelled as the standard features, but the battery level is absolutely outstanding on the Alta HR! It lasted for almost a whole week, even when I used it for several peak activities. I'm amazed that it has a longer battery life compared to most other trackers.
Definitely worth to grab Fitbit Alta HR if you would like to maintain your health and routine exercise. With Fitbit Alta HR continuously tracking your heart rate, you'll get a more accurate calories-burned tracking, real time heart rate, and to manage your fitness and relaxing level to prevent anxieties during your busy activities.
https://www.youtube.com/watch?v=EqnR7z2l8c8
One of the benefits of having a heart rate tracker is the resting-heart-rate tracking that can be accurately measured while your sleep. With it, you can easily know whether you have an efficient heart functions and cardiovascular fitness while you are still. According to Fitbit Help, an active person usually has lower heart rates because their heart's muscle does not need to perform harder during a calm activity such as sleeping, or just having a nap.
Here is mine: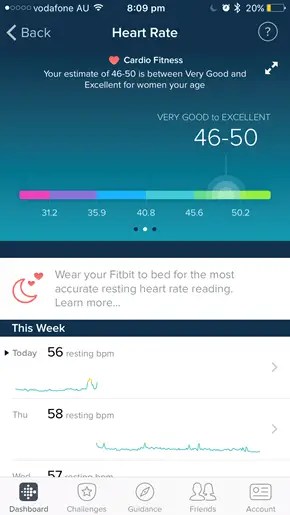 Fitbit Alta HR also has a better sleep tracking compared to the original Alta. It now tracks your sleep stages using a combination of body movement and heart rate. You have to put a note that when your Fitbit does not detect any body movement within an hour, it will automatically detect your sleep pattern. It also shows more specific sleep-tracking information in the Fitbit App compared to the other Fitbit trackers. The app informs the details of each sleep stages and the benchmark of each sleep stages according to your age.
Other Fitbit sleep tracking display compared to the Fitbit Alta HR's: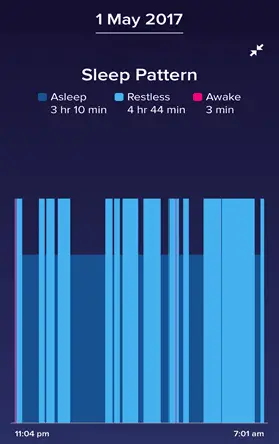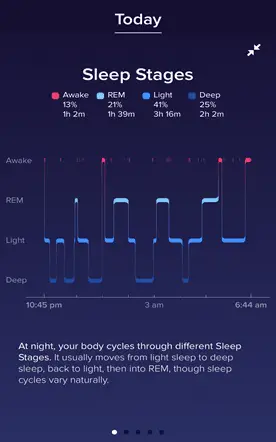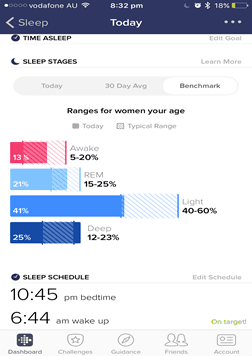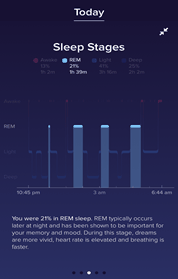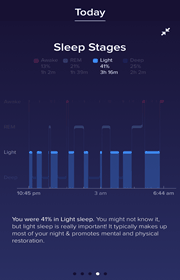 Fitbit Alta HR Review – Summary
For those who would like to buy the Fitbit Alta HR, once again, do not expect dramatic changes in the new tracker. The standard features are still applicable; however there is now Fitbit's PurePulse Heart Rate tracking that accurately tracks your heart rate, which is great for those who really want to maintain their heart health. You'd want to anyway, since that's the key to your health.
Like the original Fitbit Alta, the band can also be changed to other bands that look more stylish and fancier for a more formal occasion. Some designer brands, such as the Public School and Tory Burch (soon) will also launch their Fitbit bands soon. The stainless steel metal bracelet, however, does not work with Fitbit Alta HR.
The ability to tailor your look for different occasions while still looking stylish is definitely one of the strongest selling points of the Alta series. Sure, the Flex 2 offers more versatility but at the cost of a useful information display screen. Your choice.
I personally prefer Fitbit Flex 2 (which I've reviewed in the past), because I like to swim and Flex 2 can be worn while I swim. It also accurately knows while I'm swimming and tracks it.
You can purchase Fitbit Alta HR over at Fitbit Online store and also many retailers in Australia. It's also available at Amazon if you live outside of Australia.
Disclosure: Review sample was supplied for reviewing, but all opinions are mine and not paid