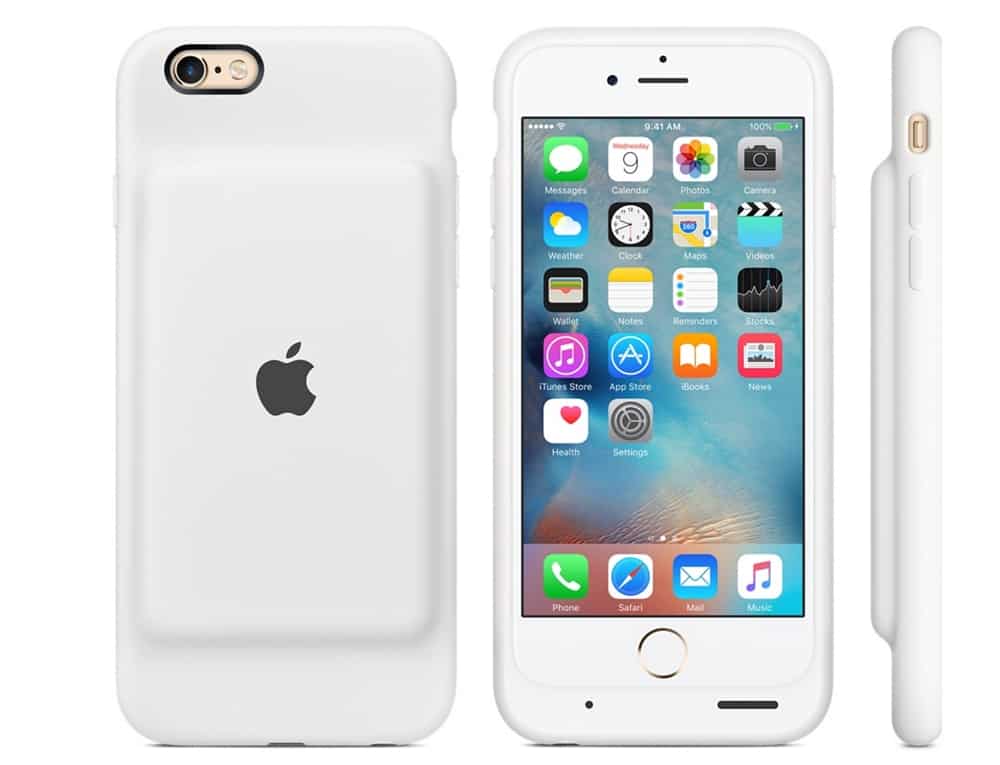 I first spotted it through Apple Insider, and I thought it still is a rumor or a joke. But apparently, it's real. Apple has officially made a battery case for the iPhone 6 and 6s (both in White and Black [or Charcoal Grey]).
The battery case is listed on the Apple Store, so it is indeed a real thing. According to the product page, the battery inside the case can increase your talk time up to 25 hours or 18 more hours of internet time on LTE.
It's unclear about how much capacity (in mAh) the battery case actually has or how heavy the case is at this stage. We'll have to wait for more reports in the future.
Apple calls it a Smart Battery Case, because apparently it will display how much battery the case has left on the iPhone lock screen and notification center (i.e, integrated with iOS). I haven't seen any screenshot of this just yet, so stay tuned for that.
Apple iPhone 6/6s Smart Battery Case is also the only case (as far as I know of) that features a Lightning connector to charge it with. Normally, a battery case like the Mophie Juice Pack Air will need a microUSB connector to charge the battery within. Meaning, you'll have to carry an extra cable if you need to recharge the battery case.
At A$165, it certainly comes at a really high price but only time can tell whether the case is really worth to get. Mophie solution comes cheaper but Apple's solution is more convenient. Performance wise, we'll have to wait for someone to review it. I'll see if I can get a review sample to be reviewed at Craving Tech and let you guys know.
UPDATE: Engadget has a good review on it, check it out.