Mogix Portable Battery Charger Review – Running out of battery on our smartphone has become a common theme these days, which is the reason why some of us carries a handy portable charger around.
However, now that we all own more gadgets (and not just a phone), the game needs to change. We would love a portable charger that can charge multiple devices simultaneously, and also quickly. If you carry a tablet and a phone, or a few phones at the same time, you definitely can relate here.
Well, this Mogix Accessories external battery charger aims to leave you satisfied with both requirements (to charge multiple devices, and charge them quickly). It has a dual Amp output ports of not 1A and 2.1A like most portable chargers, but 2.1A and 2.5A (which gives the same power output like an iPad charger).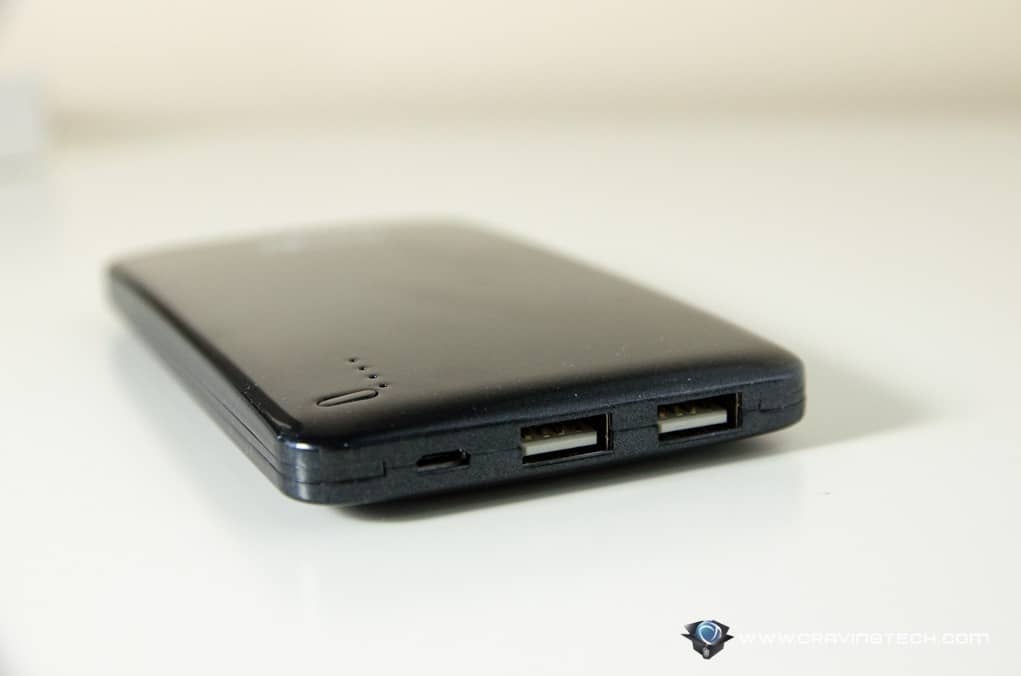 So, yes, the Mogix portable charger can charge an iPad and/or a smartphone quicker than with the usual 1A or 2.1A charge output. In fact, I can charge both my iPad Air and iPhone 6s at the same time. Or my Huawei P8 Lite and Huawei Smart Band that I'm reviewing at the moment. Or any other combination you can think of. It will automatically charge the devices you plug into, so there is no power button to fiddle with. The charger also automatically shuts itself off.
You can also plug your smartphone on the 2.5A output port.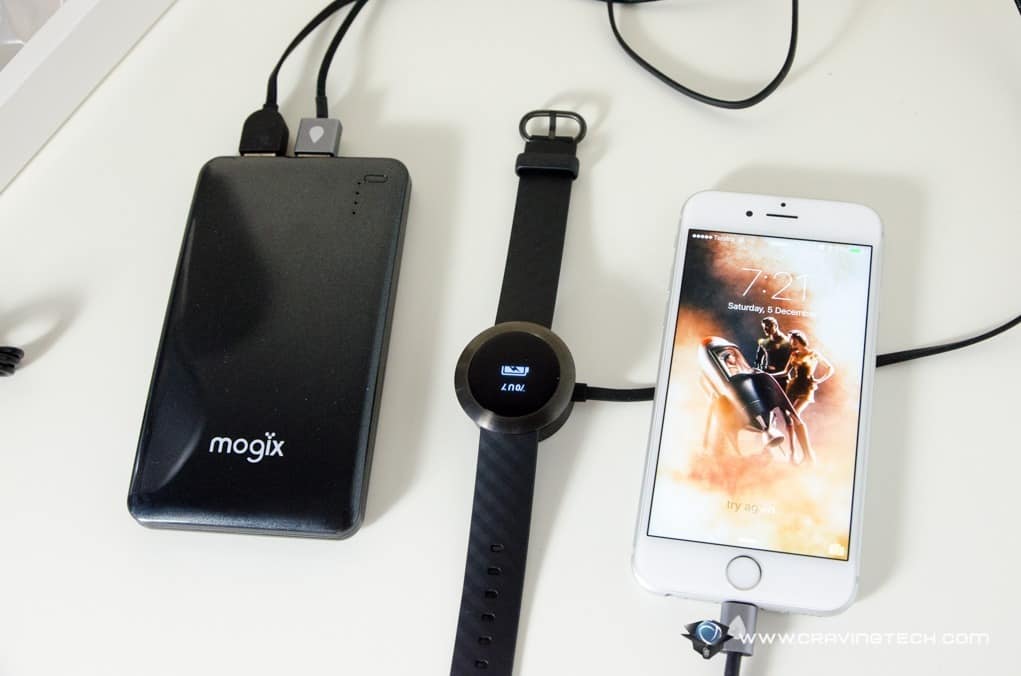 With a battery capacity of 10,400mAh, you can charge a smartphone multiple times, which depends on the phone you have. For example, the iPhone 6s is powered by a 1,715mAh battery so you can technically charge it a few times to be used for the day (and more). When I tested the portable charger to charge my devices, I realised that this charger could go on and on without emptying its juice out.
However, once the battery is out (you can check its battery level through the battery status LEDs), you do have to spend around 10 hours to get it back to a full charge through microUSB (cable included). The LEDs are bright if you look at it straight with your eyes, but makes it easier to see how much battery you have left roughly inside the unit.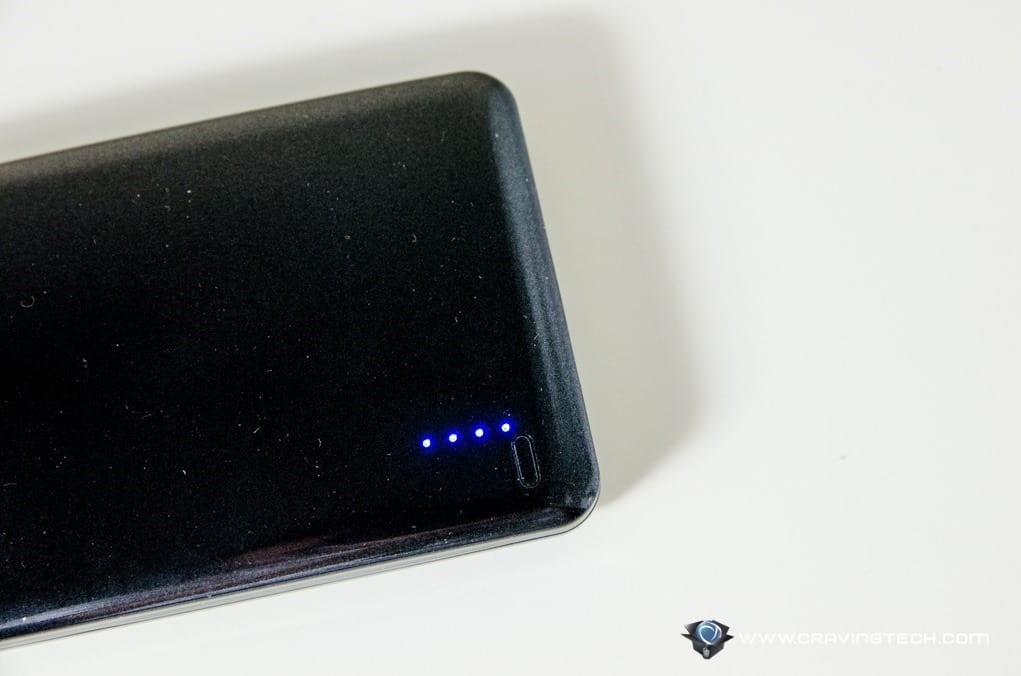 The Mogix portable charger weighs around 184 grams, which is reasonable to carry, and also has a flat design which makes it easier to slip into a bag.
For just $22.99, Mogix offers a high capacity portable battery charger than can charge any devices I throw at it simultaneously, and quickly. It's a valuable companion to have in this digital world especially when things always seem to run out of juice when you need them the most. Definitely a beast to carry with at all times if you are a heavy user of smartphones and gadgets.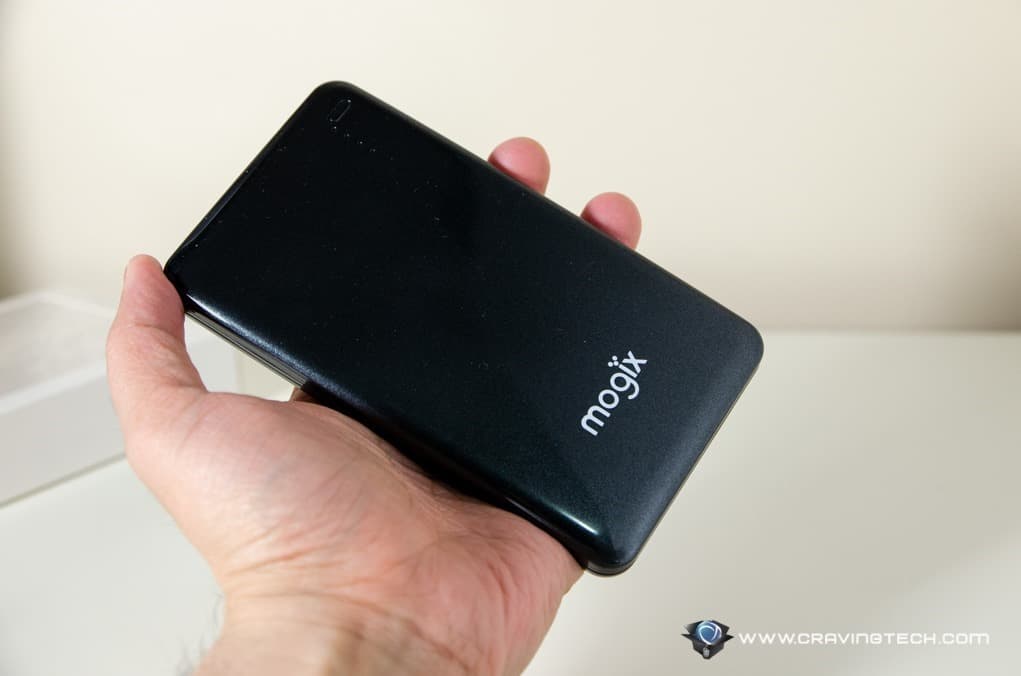 Disclosure: Review sample was sponsored for reviewing, but all opinions are mine
[AMAZONPRODUCTS asin="B00MFVNLXK"]