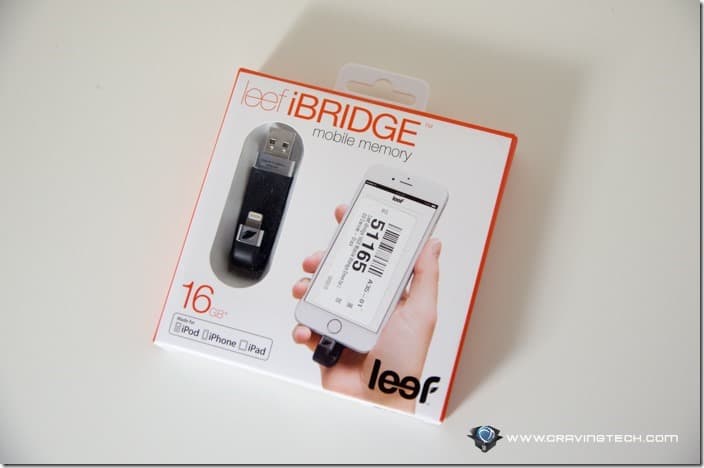 Leef iBRIDGE Mobile Storage Drive for iOS Devices Review – With every new iOS devices (iPhones, iPads, and iPods) to buy, comes the same dilemma: "Which one should I get? 16GB? 64GB? 128GB? Will it be enough?".
Unlike a few Android smartphones out there, the iPhone doesn't come with a microSD slot. The only way to get more storage space, once you have bought it, is to remove apps and media from your phone. At least, until the Leef iBRIDGE comes along.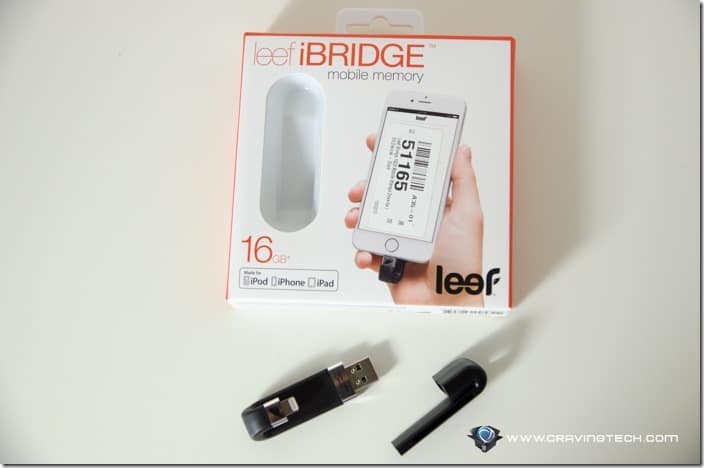 The Leef iBRIDGE Mobile Storage Drive acts as a portable drive that can be hooked to an iPhone (or iPad and iPod). Think of it as a USB flash drive with Lightning connector. Awesome, right? Available in 16GB, 32GB, 64GB, and 128GB, the Leef iBRIDGE dynamically boosts your iOS device storage space like mad.
Leef iBRIDGE – Design & Features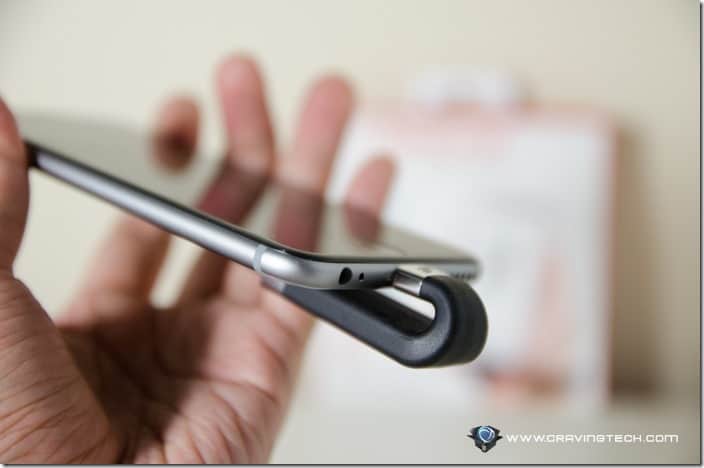 The Leef iBRIDGE has a unique J-shaped design which fits the contour of your iOS device (such as my iPhone 6) nicely. While plugged, it won't wiggle much and you can still hold your iPhone or iPad easily (as the body will lay flat on the back of your iOS device). This makes the Leef iBRIDGE easy and safe too carry (includes a cap), but practical at the same time. You can just leave it plugged at all times while you travel and it won't feel intrusive.
The shape also helps to ensure that the gadget fits even if your device is in a case. For example, the iBRIDGE works well on my iPad Air inside the Belkin QODE Ultimate Pro case.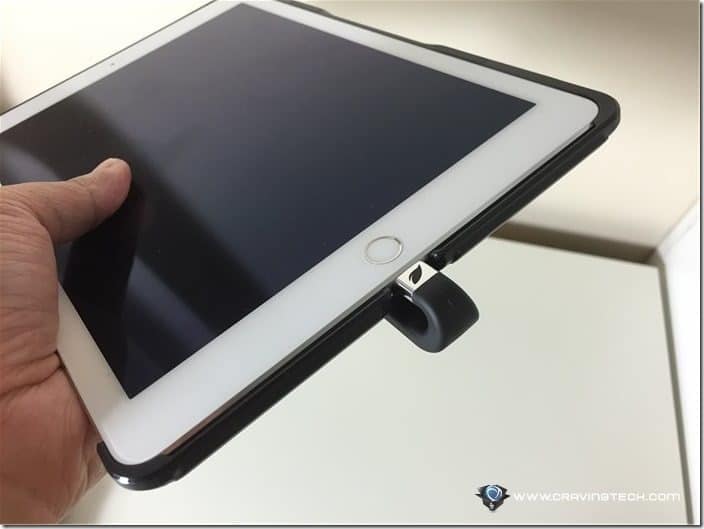 There is practically zero setup (hence, the missing manual/user guide from the packaging). You simply plug it in and a notification pop up will tell you to download the free Leef iBRIDGE app (or to open it if you already have it installed). With the app, you can transfer files between your iOS device and the iBRIDGE so you can move your photos and videos around.
The app also lets you take photos and store them directly on the iBRIDGE. Media playback such as music or video and accessing other files need to be done via the app as well.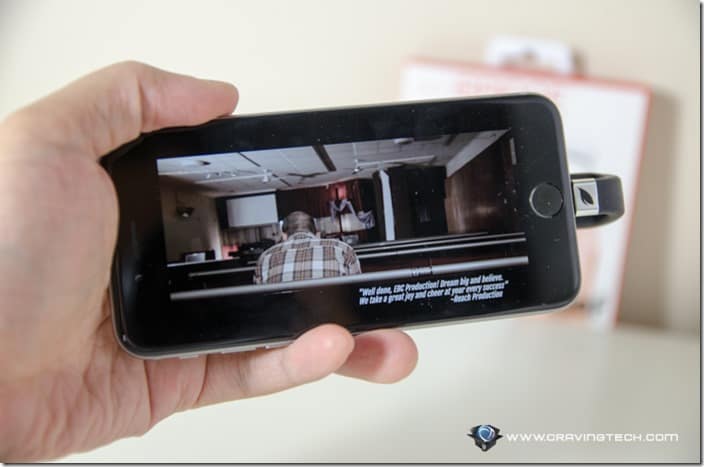 Files from your computer can be transferred easily to the Leef iBRIDGE just by plugging it into a USB slot like any regular USB flash drive. Drag and drop files from the Windows Explorer (or Finder) and you are set. It only supports USB 2.0 so speed may not be the quickest for transferring big files. The speed is very decent, though. The app will automatically detect the media files automatically and can also read folders you add manually.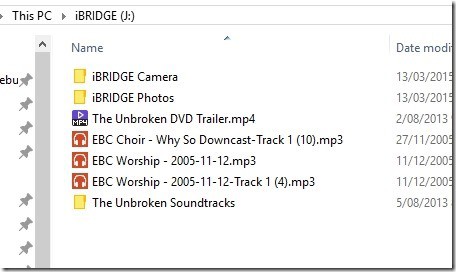 Here are the not-so-obvious benefits of having a Leef iBRIDGE:
How to copy files (music, photos, videos) to your iPhone/iPad without iTunes? Leef iBridge.
How to copy files (music, photos, videos) to your iPhone/iPad without a cable? Leef iBridge.
Not enough space left to update your iOS? Leef iBridge. Transfer your media temporarily to make space and put them back later on.
You can just share the iBRIDGE around the family rather than having to share your iPhone or iPad around when they want to watch something
Leef iBRIDGE – Does it worth the money?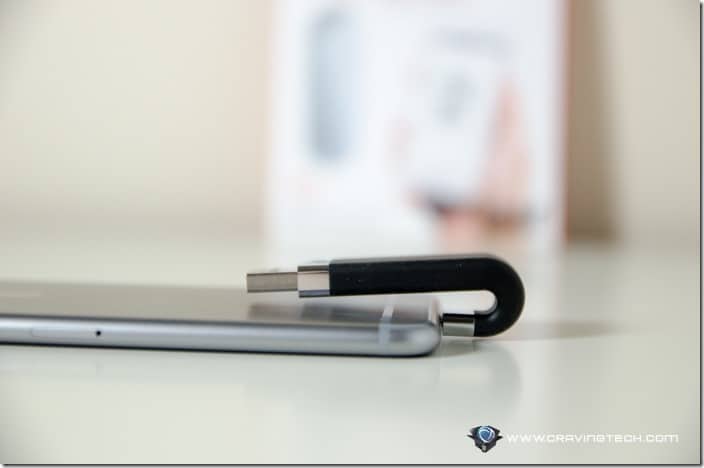 You may have been wondering whether it's worth buying an iBRIDGE, considering the price is not cheap. For example:
iPhone 6 prices: A$999 for 16GB, A$1,149 for 32GB, A$1,299 for 128GB. This means you are paying: A$150 to get an extra 48GB space, or A$300 to get an extra 112GB space.
A 64GB Leef iBRIDGE costs A$163.49 and a 128GB Leef iBRIDGE costs A$294.49
If you look at the numbers, you can see that you'll get a bit more storage space with the Leef iBridge with the same dollars. Does it worth the money? Some may find that it's easier to just get a bigger-storage iPhone than having to carry the iBRIDGE around. However, in the long run, getting a Leef iBRIDGE makes more sense. Here is why.
When you are upgrading your iPhone to the next new model, you don't need to spend your money buying a 128GB iPhone because you already have an iBRIDGE. And don't forget that the iBRIDGE also works on any iOS device (with a Lightning connector), so you can hook it up to your iPad or iPod too. Not to mention you also get the other benefits of easily sharing files around without Dropbox or any other cloud solutions. Now you can have different movies and files for the whole family inside a tiny portable drive.
Leef iBRIDGE Review Conclusion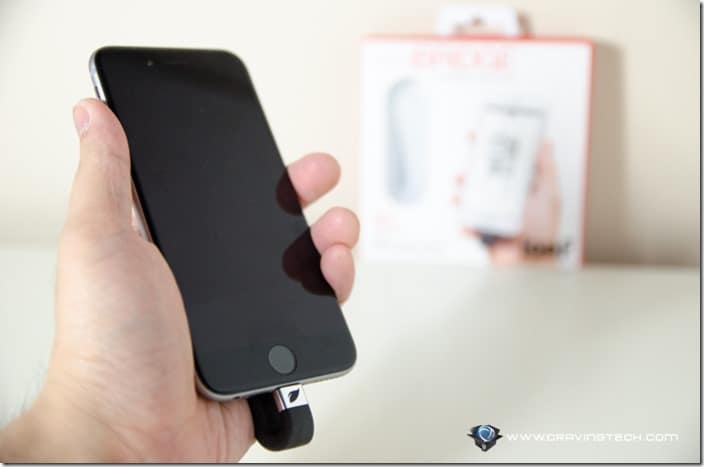 If you are going to stay in the Apple's ecosystem, this handy gadget should be on the top of your shopping list. Your media files will always be stored in one place and it's easy to update them like a regular USB flash drive. Files can then be shared to any other iOS device easily, as long as you download and install the free, intuitive app.
You can also use the iBRIDGE to regularly back your photos up or move them around for that extra space you need to update iOS. Or when you want to take more photos but you don't have any more space left on your iPhone.
The Leef iBridge is great for travelers, for those who always run out of space on their iPhone, and for those who want to save money in the long run (at least until Apple changes the connector again). Highly recommended as I can't find any flaw on this one, really.
Leef iBRIDGE Portable Storage for iOS Devices | For Australians, you can purchase it at MobileZap.
Disclosure: Review sample was sponsored for the review but all opinions are 100% mine.