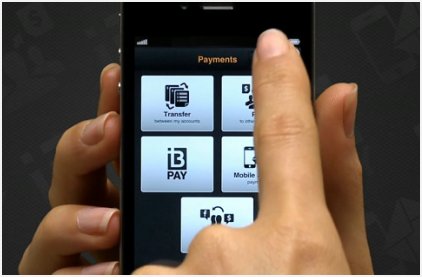 The Commbank Kaching app from The Commonwealth Bank is a revolutionary new mobile payment app, released some time ago (you may have noticed the advertisement banner running for a few months here at Craving Tech at the end of last year). The app makes it easier for you to make payment to practically anyone, anywhere you are.
It even includes Facebook payment so you can pick a Facebook friend quickly from the app and arrange the payment from there. Your friend enters the code + details on the site when he gets the time, and claim his money there. Easy!
According to the latest press release I've got, CommBank Kaching has been downloaded a total of 110,761 times – though I'm quite surprised that not every customer has downloaded this wonderful app! It's seriously one of the most innovative and exciting apps I've seen (based on the videos, as I unfortunately don't bank with them).
The Commonwealth Bank has seriously been grabbing lots of my attention due to the investment they have made in technology for banking. My last coverage was the opening of The Commonwealth Bank flagship branch in Brisbane, where the whole building was revamped with the latest technology to make banking easier and innovative.
Here is a Commbank Kaching app video if you haven't seen it yet: