Ah.. VR (Virtual Reality). It's one of the hottest trends going at the moment apart from self-driving cars and smart home technology. I had a taste of VR gaming last week with the PlayStation VR and truly enjoyed the experience.
It allows you to get immersed into whatever you are seeing within a VR headset by virtually taking you into another place and world. Just by sitting or standing at the comfort of your home, you can be magically teleported to a haunted house, an opera play, or diving underwater – without actually being wet.
There are a few popular Virtual Reality headsets out there like the Oculus Rift, Playstation VR, HTC Vive, or Samsung Gear VR, but they are either costly or require a specific system to work.
Cheaper one that works on any smartphone is the Google Cardboard, but you really get what you pay for. Each time I wanted to give it a go, I always hesitated. After all, it doesn't look that reliable and I don't really feel like using it next to my face.
3SIXT Virtual Reality Headset sits in between. It only costs AU $39.99 and it doesn't look like it's going to break anytime soon like a Google Cardboard does. It also works with any 4.7-6″ smartphones you have. I tested it with my iPhone 6s, OPPO R9, and iPhone 7 Plus and they all worked flawlessly.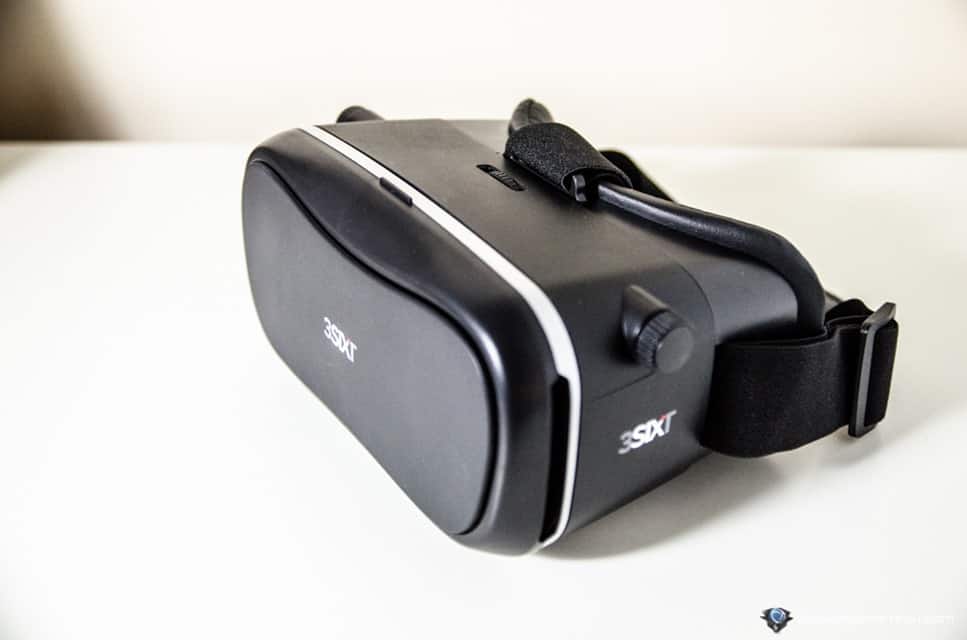 The spring-loaded clasp mechanism to put your smartphone in is a bit flimsy, especially when you are using a bigger phone like the iPhone 7 Plus, and requires 2 fingers to work. Depending on your smartphone buttons design, the clasps may actually sit on the buttons and would make some accidental presses continuously like what happened with my OPPO R9 device.
Once you have the phone in though, the experience is quite flawless. 3SIXT Virtual Reality Headset has an adjustable head strap and a ventilation cover to make sure that you have the best VR experience possible. Pupil Distance and Focal Distance dials are within reach too. Plus, the headset does not feel heavy at all.
Overall, setting it all up is not complicated which means changing from one VR video to the next is as simplest and quickest as possible with the 3SIXT Virtual Reality Headset.
There are some good VR 360 videos on YouTube to start with and I did have a good experience with the headset. Within minutes, I was transferred from one place to another, tilting my head inside the comfort of my bedroom. Playing games is a bit tricky as it requires you to have a controller (since you cannot interact with your smartphone directly).
As good as all these sound, note that the 3SIXT Virtual Reality Headset is just a VR headset. Compared to an Oculus Rift and Samsung Gear VR, it does not have its own platform and therefore relies on only VR contents already out there for the public (YouTube, Google Cardboard contents/apps, etc).
For the price point and what you get, 3SIXT Virtual Reality Headset is definitely a cheap and great all around VR headset, especially if you want to dive into the world of VR right now.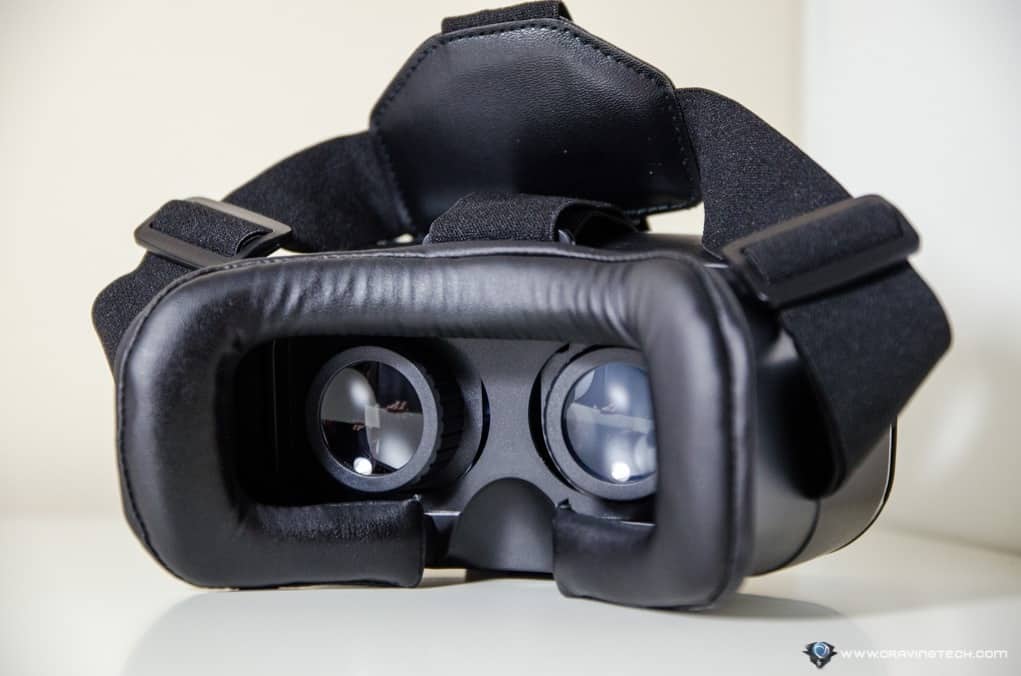 Disclosure: Review sample was supplied for reviewing but all opinions are mine