Note: This is a guest post written by Stacy Hilton
The future is now and the world of virtual reality is constantly evolving, with games, apps, and videos being released daily in support of the new technology. What is even more amazing is the convenience, with almost the entirety of the virtual reality content being available on mobile phones and tablets.
We'll list nine of the best virtual reality applications here, all of which will be available on both iPhone and Android phones.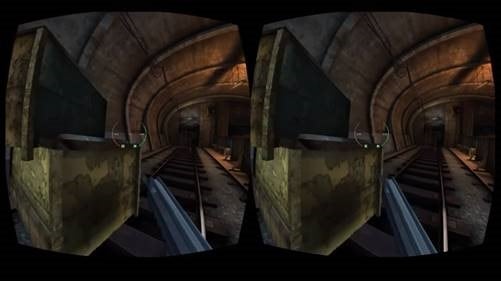 iOS; Free
This post-apocalyptic style game functions as a first person shooter, where you "struggle with hordes of blood-thirsty zombies and mutants." Being released in 2014, it originally was a premium app costing around $3, but it has since been released for free. You'll venture around a subway style cave system, using various weapons to fight off the undead.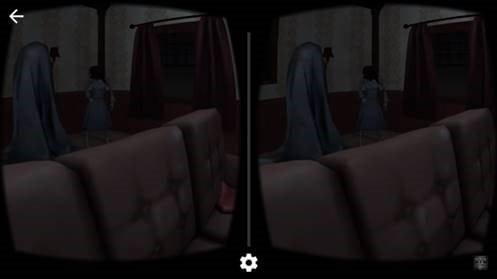 iOS/Android; Free
In this interactive horror game, you travel around experiencing all the terror with audio and visual cues based on your motion. Giving you a 360 degree view point, it has directional audio which will fully immerse you into this terrifying environment. Similar to other high-end horror virtual reality releases, this short adventure will leave you on the edge of your seat.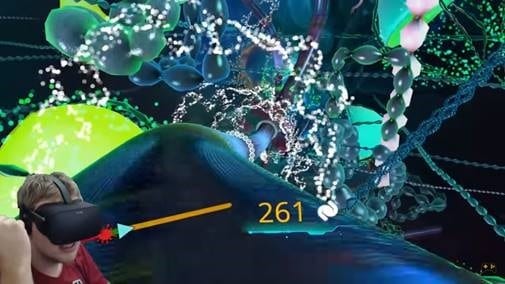 iOS/Android; Free
This racing game shrinks you down inside the workings of a human cell. While racing through this "micro world", you'll experience an action based game with some biology thrown in. Functioning with the VOX+ VR headset, it truly features a unique approach to virtual reality immersion.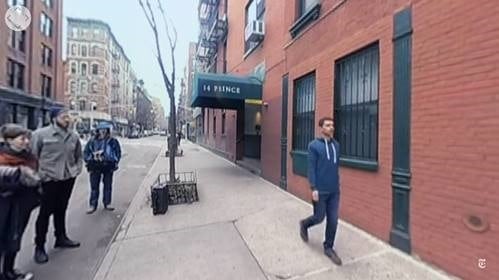 Android/iOS; Free
One of the most famous news publications in the world, the New York Times is dipping their toes into the virtual reality community with their new app. Providing news stories and "award-winning virtual reality films". they have reimagined the normal process of reading the news paper. With spatial audio, 360 videos, as well as the ability to stream or download their content, NYT VR is a highly refined virtual reality experience.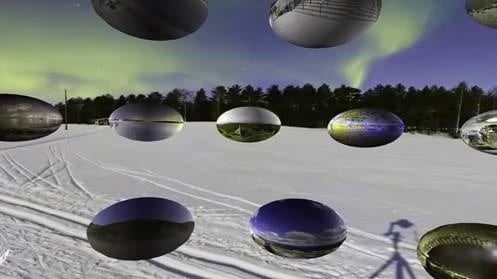 Android/iOS; Free
This app for both iOS and Android gives you the ability to travel through space and time, experiencing some of the most immersive experiences from around the world. Boasting the ability to "stand on Mars", "visit the Salt Flats", and even travel to Hong Kong Harbour for their New Year's Fireworks, Orbulus is the perfect way to navigate and explore the world. Voted as one of the top 10 VR apps, this free app is definitely worth checking out.
Android/iOS; Free
Created as a virtual reality based portal for documentaries, it garnered so much success that media giant The Huffington Post purchased it, and subsequently made it a part of their lineup of content. Giving you the ability to travel all over the world with their films, they promise to "introduce you to new perspectives, regions, cultures and people."
Android/iOS; Free
The stand alone app designed for their VR headset, Google Cardboard lets you discover virtual reality in a number of different ways. Giving you the option to fully explore their map application Google Earth, take a guide of local attractions, watch personal videos, experience cultural artifacts, and even take their "Arctic Journey", Google Cardboard is a well rounded introductory VR app.
Android/iOS; Free
Within, which was formerly known as Vrse, is a one of the largest hubs for virtual reality content. They have become their own portal for media, much like streaming services such as Netflix. They offer original short films, and even their own series such as The Possible. From Sci-Fi, animation, comedy, and documentaries, they are one of the most diverse and substantive apps for VR content.
While they currently already contain a huge library of videos, the future looks bright for Within. Having partnerships with Apple, The New York Times, NBC, Vice, The United Nations, and AnnaPurna Pictures, they will be a juggernaut in the world of virtual reality film and television.
Android/iOS; Free
The biggest online video database, it would be a surprise if YouTube didn't venture into virtual reality content. Giving you a new virtual reality version of their website, it gives you a new way to explore videos. While they obviously support normal video viewing, the real benefit comes with their newly implemented 360 degree videos. Giving anyone, from huge companies to the average YouTube channels, the opportunity to upload their own 360 videos for their subscribers to watch.
YouTube has the unique benefit of being the worlds largest online video community, so their supply of VR content will seemingly be endless. This is a huge plus for fans of VR, giving you nearly unlimited free access to 360 degree content.
Summary
While the options for VR may be slightly new and unexplored at the moment, you can see with the above mentioned apps that there is amazing content waiting to be experienced. As time progresses, there will be even more content available to VR headset users, so this is a great opportunity to dive into the world of virtual reality.