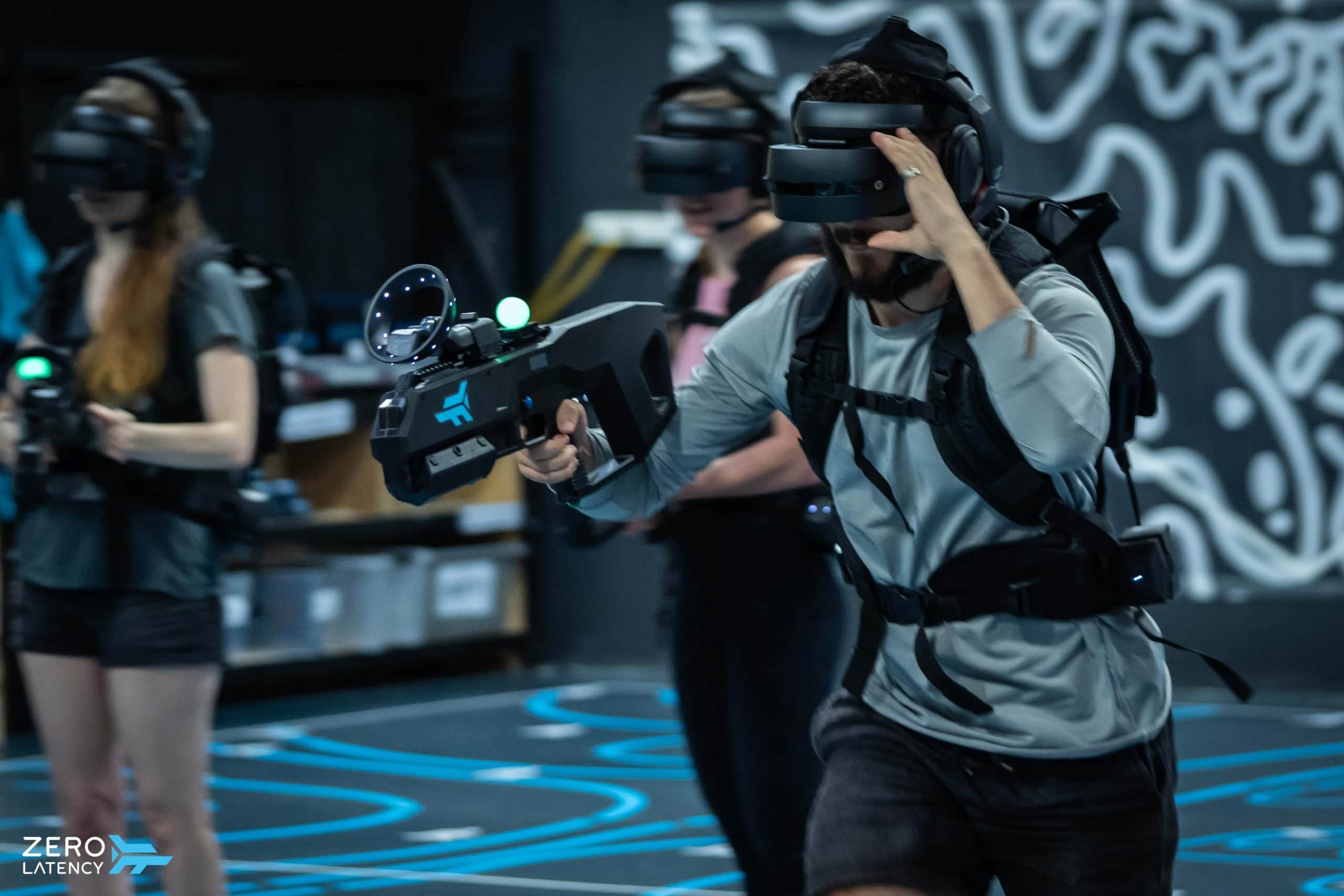 Zero Latency VR has opened up a new venue in Sydney starting this month, joining Brisbane, Gold Coast, Perth, Melbourne, and South Melbourne venues. It is the sixth Zero Latency VR venue here in Australia.
Zero Latency VR is a "free-roam Virtual Reality experience" that allows you to explore digital worlds with up to seven friends. Each player will wear a VR headset, strap into a backpack, and use a controller to interact with the virtual world. You can communicate with one another through built-in microphones and speakers on your gears.
The new venue is located at 219 O'Riordan Street, MASCOT, NSW 2020. All the current games are supported, including:
Undead Arena (Recommended Ages 13+): A reality TV show set in the apocalypse about surviving a zombie horde.
Singularity (Recommended Ages 13+): A sci-fi adventure where players must work together to escape a stranded space station taken over by robots.
Far Cry VR (coming 2021): In a collaboration with Ubisoft, players will return to the world of Far Cry 3 as they do whatever it takes to escape from Vaas and his henchmen.
You can book now with prices at A$59 (Tuesday – Thursday) and A$69 (Friday – Sunday). Sydneysiders can make a booking from Zero Latency VR website.
If you are worried having to play during the pandemic, don't be. Additional hygiene measures have been taken with extra sanitisation and disinfection before each session. They have also adjusted the safety alarms in their games to keep players 1.5 metres apart throughout their experience. Plus, their Game Masters have completed additional training in hygiene practices including temperature checks, sanitation processes, and using personal protective equipment.