OSVR HDK 2 Review – OSVR HDK 2 is a Virtual Reality (VR) Headset for the Open Source Virtual Reality (OSVR) platform – which is the biggest open source platform for the virtual reality world at the moment (more on OSVR). OSVR brings compatibility across different devices so you can use OSVR-supported devices together without the need to lock yourself up to a specific brand.
For example, obviously, you'd need a Samsung device to be able to take advantage of a Samsung Gear VR headset. OSVR HDK 2 simply is a VR headset running on the OSVR platform – which includes being able to run and play any SteamVR apps/games (if you have the means of some sort of a controller).
At the moment, OSVR HDK 2 is being targeted specifically for OSVR developers and enthusiasts, but that does not mean consumers cannot enjoy it as well. After trying to set it up and play around with it, it's kind of clear that it's not really for a regular Joe who does not know his or her way around things. After all, HDK stands for "Hacker Development Kit", so it's not exactly for the general consumers yet. This is more apparent after you try to set things all up, because the process is not quite straight-forward.
Though the installation has been made simpler, I still needed to search the net and Reddit threads to make SteamVR works with the HDK 2. In the end, I had to download some files from https://github.com/OSVR/SteamVR-OSVR and then copy the osvr/ folder into my E:\Steam\SteamApps\common\SteamVR\drivers folder. That's the only way to make SteamVR detects my OSVR HDK 2, but as a result, I have an ugly Windows pop-up notification every time I log onto Windows.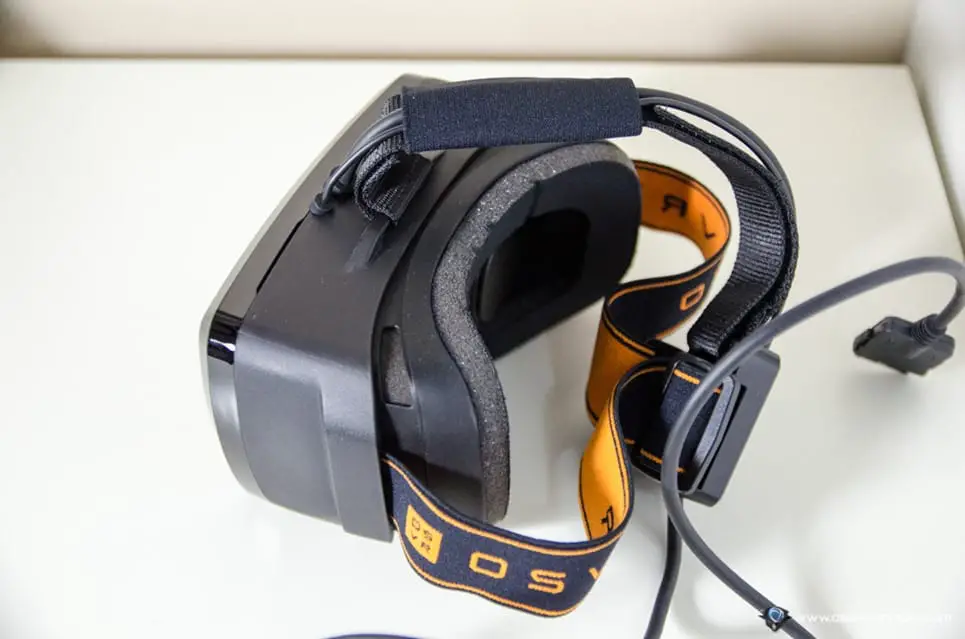 OSVR HDK 2 headset itself is of high quality overall, definitely a night and day difference compared to the $40 3SIXT Virtual Reality Headset I reviewed some time ago (i.e you get what you paid for). The headset is pretty solid and packed with technologies and sensors that you cannot see with your naked eyes.
It's powered by a Dual Display 2160×1200 OLED with 441 PPI running at 90 fps, a Sensor Hub with integrated accelerometer, gyroscope, and compass, positional tracking through the included IR Camera, and a few USB 3.0 connectors.
Despite of all the knick-knacks you need to plug and attach (belt clip, cables running from here and there), the VR headset itself is quite comfortable to wear and definitely shows how serious the whole gear is.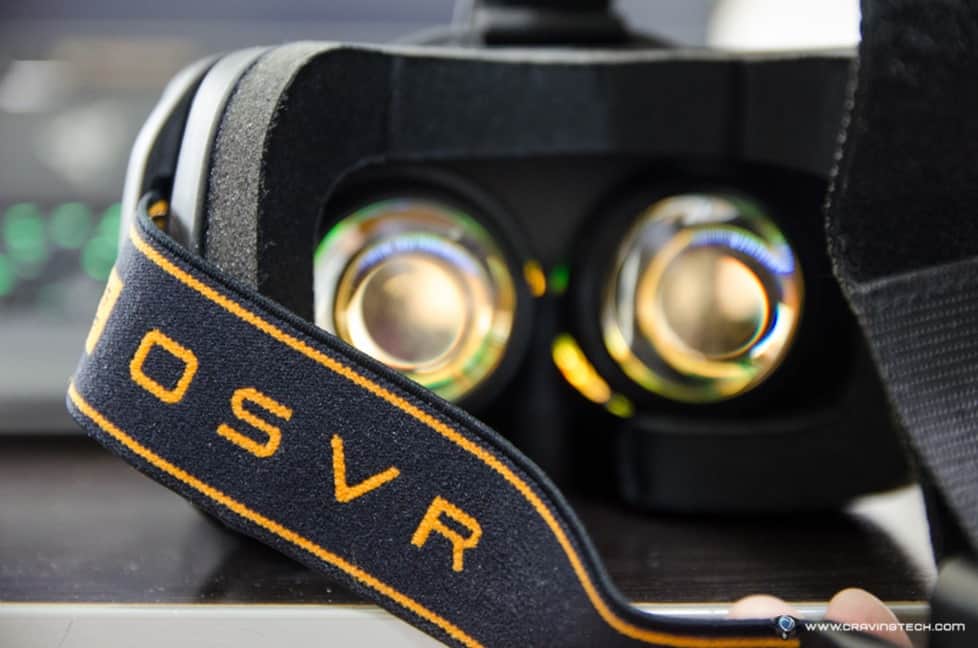 Visually, OSVR HDK 2 display is clear and immersive and the tightened straps make sure the whole headset fits firmly on the head. It's quite tight even after I loose the strap, so I'm not sure how comfy it is if you are wearing glasses.
Tracking is done via the included IR camera that can be set up on the desk, but best to be situated on top of your monitor. Setting it all up takes some time (and requires you to measure manually how high it is from the floor), but it's one of the few methods you can do to interact with the VR app/game you currently run. If you have the good old Razer Hydra that I reviewed back in 2011 or an Xbox Controller, you can also use them with OSVR.
You can also use a mouse and keyboard, depends on what you are running. I could use my mouse when searching and watching some VR videos using an HTC Vive web player (YTVRVive), but not every game would work with a mouse and keyboard (you can't see where your fingers are anyway while wearing the headset).
OSVR HDK 2 is designed so that you can take some parts off, upgrade or change them, which is great for development to test things and for future-proof upgrades.
At the moment, OSVR HDK 2 works with OSVR and SteamVR Games, like Dota 2 (and should work with the upcoming Fallout 4 VR).
When you launch Dota 2 VR (you can download it through a free DLC on Steam), it will bring you to spectate mode and provides a really cool way to spectate. It's a bit hard to explain it in words but lots of YouTubers have the video of it:
OSVR HDK 2 is a VR headset of quality and will appease VR enthusiasts. Though a consumer can make a purchase and make it work, it's quite clear that the headset is a more attractive platform for enthusiasts and developers who'd like to play around with making a VR app or game.
Disclosure: Sample was supplied for reviewing but all opinions are mine and not paid