During the recent 2017 European Hardware Awards, NETGEAR Nighthawk X10 has been named as the best router in 2017. I've actually reviewed (and using at the moment) the older generation NETGEAR Nighthawk X4S modem router and personally think that it's the most awesome router I've ever had. I especially love the Dynamic QoS and its beefy specs, among other features.
The NETGEAR Nighthawk X10 AD7200 Smart Wi-Fi Router (R9000) debuted on the market on 19th of October 2016, and though almost a year has passed, it seems to still be considered as the best router we have for this year (the Nighthawk X6 took the award last year).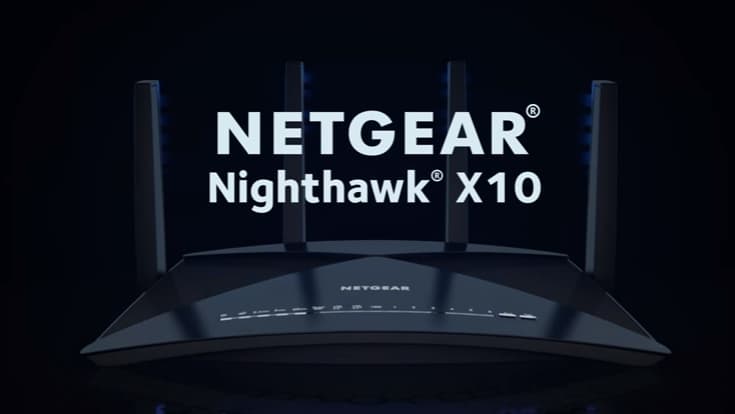 With a 1.7GHz Quad Core processor (which is the fastest process you can have in a home router at the moment), Quad-Stream Wave 2 Wi-Fi architecture, and 802.11ad Wi-Fi, the router supports up to 7.2Gbps wireless speed (800Mbps at 2.4GHz 802.11ac with 256 QAM support + 1733Mbps at 5GHz 802.11ac + 4600Mbps at 60GHz 802.11ad).
It also has MU-MIMO technology for simultaneous streaming which I've explained briefly in my X4S review post, and includes a whopping new 10Gigabit port for supporting a fiber connection.
With a Plex Media Server, you can have all your movie collections (among other media files and documents) accessible wireless from anywhere.
NETGEAR Nighthawk X10 Key Features
AD7200 Quad Stream Wave2 WiFi supports wireless speeds up to 4600+1733+800Mbps*
Fastest 60GHz 802.11ad WiFi technology for instant downloads, backup and minimal latency during online game play
Plex Media Server for all your media – anytime, anywhere
Powerful 1.7GHz Quad Core Processor boosts performance for 4K streaming or VR gaming
4 high-performance Active Antennas for better WiFi coverage and faster speeds
6 Gigabit Ethernet LAN ports with dual ports that can be operated in link aggregation mode for faster file transfers (up to 2Gbps wired speeds)
2 SuperSpeed USB 3.0 ports for faster streaming, backup and easy access to stored media
Automatic backup to the cloud with Amazon Drive
NETGEAR® ReadyCLOUD® provides easy, private and secure remote access to USB connected storage
10Gigabit fiber port for lightning-fast backup and media streaming to/from a NETGEAR ReadyNAS® storage device or other NAS
MU-MIMO capable for simultaneous streaming of data to multiple devices
Dynamic QoS prioritises network traffic for uninterrupted video streaming for applications like YouTube®, Netix® & others'
NETGEAR® Up app has your router up, running and configured from the convenience of any Android or iOS mobile device
NETGEAR genie® app for a personal dashboard to monitor, control and repair your home network, even when you're away from home
NETGEAR Nighthawk X10 Official Video
NETGEAR Nighthawk X10 is available from major retailers around Australia in stores and online at an RRP of $799 AUD. You can also grab one from Amazon if you reside outside of Australia.
[AMAZONPRODUCTS asin="B01M12RE4A"]