ROCCAT Burst Pro Air Review – ROCCAT Burst Pro Air is the latest wireless, PC gaming mouse from ROCCAT. It comes with a lightweight, symmetrical design, plus a great optical sensor and switches. The wired ROCCAT Burst Pro gaming mouse is loved by many so it's definitely time for ROCCAT to give the original a special treatment.
With up to 100 hours of gaming in wireless mode and NVIDIA Reflex Analyser support, this is one, serious, wireless gaming mouse.
ROCCAT Burst Pro Air Unboxing Video
ROCCAT Burst Pro Air Review – Design & Features
ROCCAT Burst Pro Air comes with a transparent Bionic Shell design which looks really cool once the mouse is lit up with RGB. Think of it as having a mouse with a honeycomb design but covered with a transparent surface. The Bionic Shell is not just there for the show though, it features a light and unique water and dust-resistant design.
Something that I really miss on modern gaming mouse is a more grippable thumb area without having to add an extra sticker on it. I'm happy to see the Burst Pro Air have a rougher texture on the sides, making it non-slippery and much better to grip and hold the mouse. I'm a fingertip gamer and find that the mouse is very easy to glide on my mouse pad.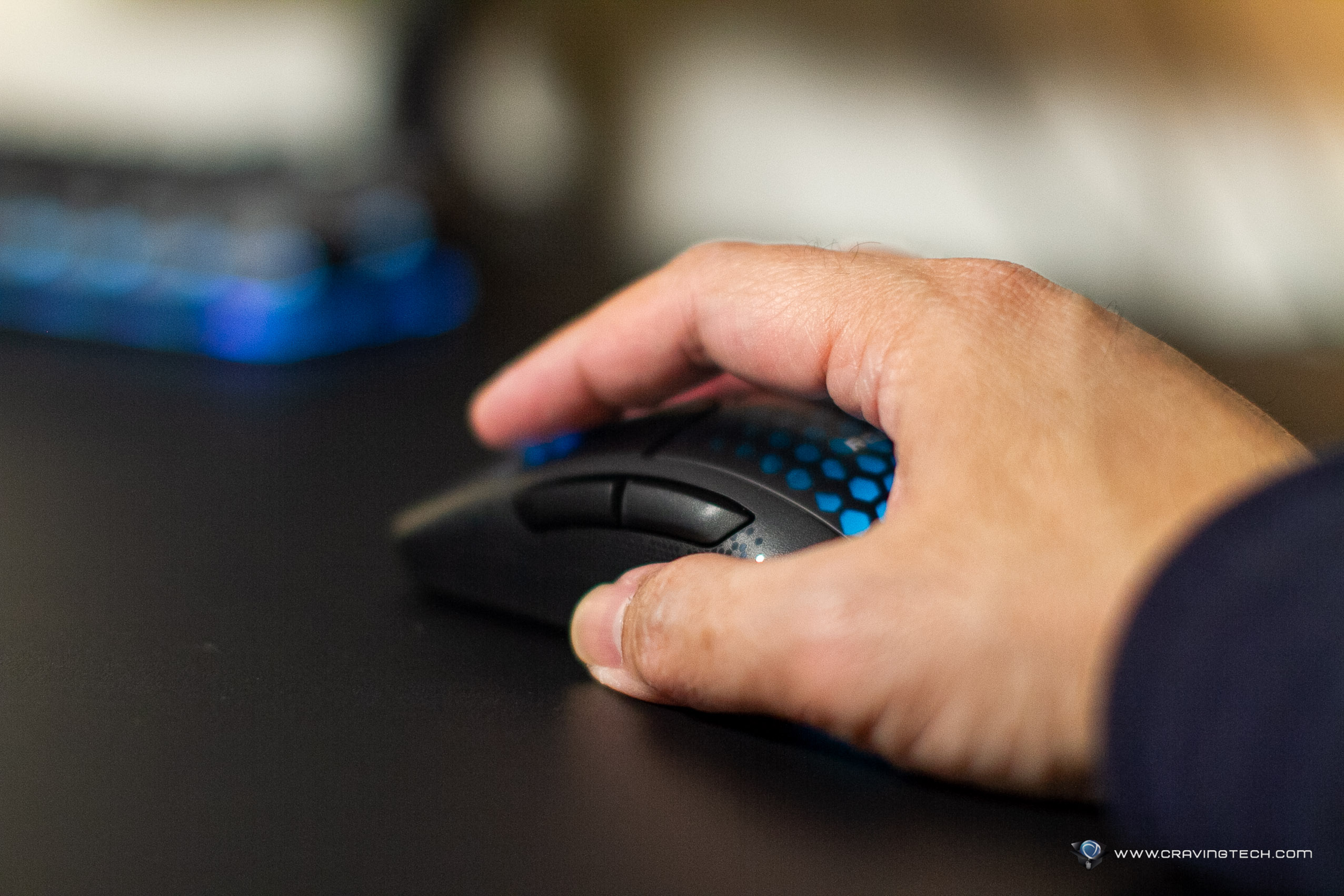 The smooth gliding experience is also helped by heat-treated pure PTFE glides. The tactile feedback of the Titan Switch Optical feels good too. They feel responsive and don't require much effort to press.
ROCCAT Burst Pro Air is designed for performance and I can see it everywhere here. The mouse is powered by Titan Optical Switches which offer a 0.2ms actuation speed for the fast response. They are twice as fast and twice as durable compared to standard mechanical switches. The sensor is optical, based on the PixArt PAW3370 and delivers up to 19K DPI with 400 IPS tracking speed.
I've been testing the Burst Pro Air while playing Overwatch and really love the feel and performance of the mouse. Sure, it's not the most lightweight, wireless gaming mouse around (Razer viper V2 Pro wins that trophy with a 58 grams of weight). The Burst Pro Air weighs 81 grams but I find it still easy to use with low DPI sensitivity (which requires the mouse to be lifted off the mouse pad frequently) and the weight gives me restraint to aim properly before I shoot.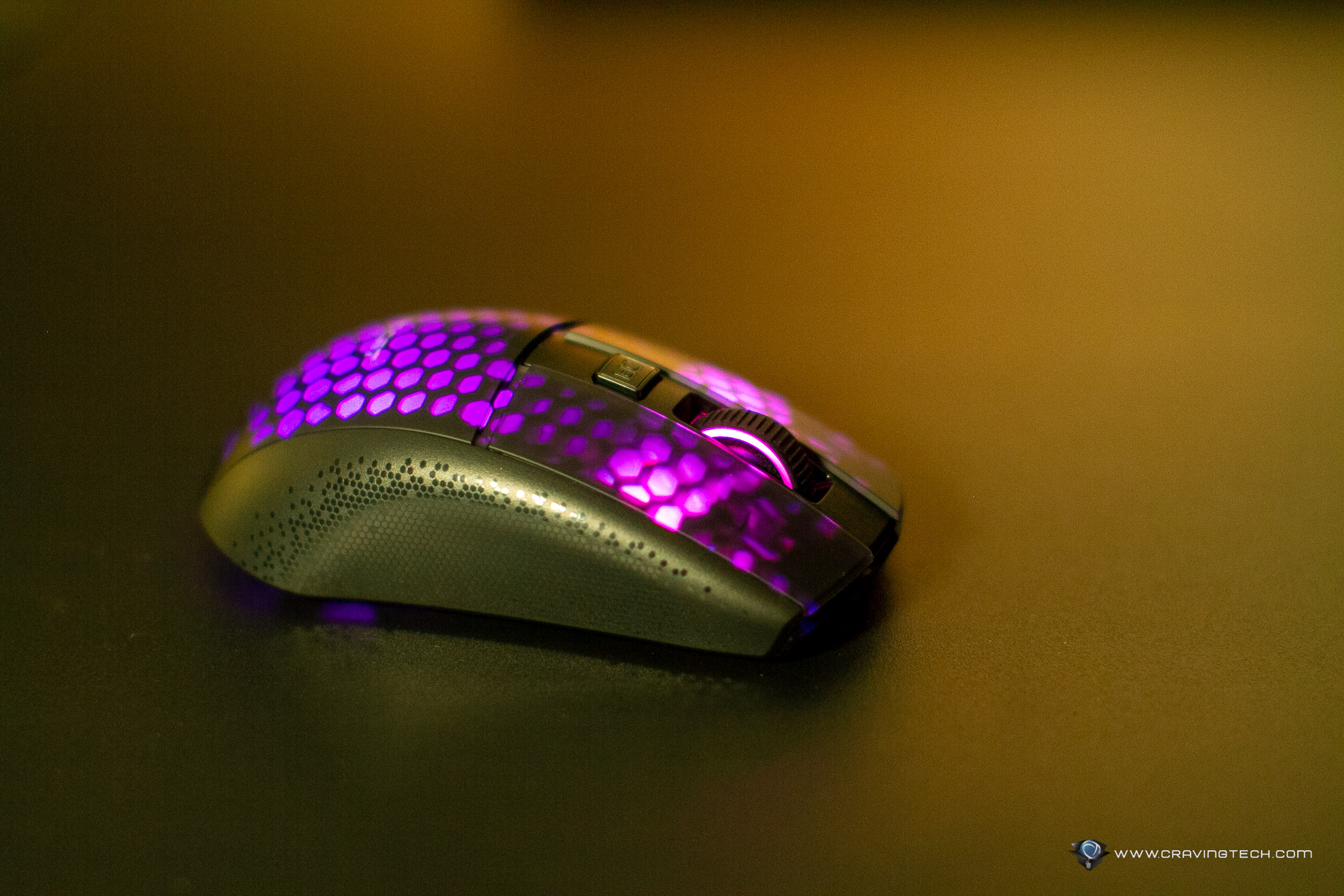 The sensor never fails me for both tracking and executing flick shots as I play Cassidy and Ashe, Overwatch heroes that require good aim to shine. Here are some Overwatch gameplay clips while I was using the ROCCAT Burst Pro Air.
And oh, there is also Bluetooth 5.2 connectivity option (because, what wireless gaming mouse doesn't, nowadays?) and up to 100 hours of battery life on a single charge (according to ROCCAT). And if you are running low of juice, a quick 10 minute charge can give you 5 hours of play time which is nice.
ROCCAT Burst Pro Air Review Conclusion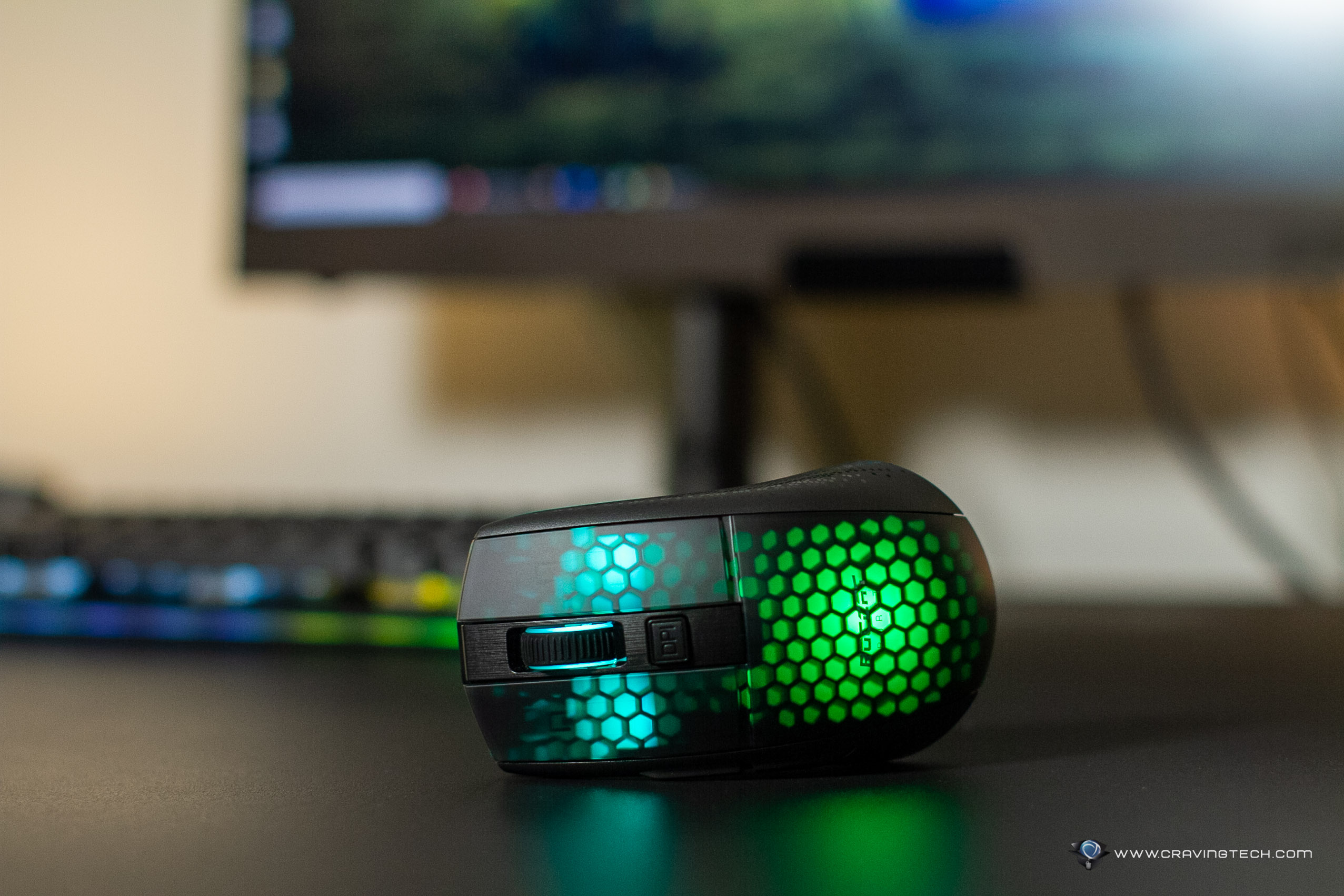 ROCCAT Burst Pro Air is a solid, wireless, gaming mouse that has no flaws. Its mouse switches, grip design, weight, sensor performance, solid wireless connectivity are all working together to make a great mouse to hold and play with.
ROCCAT's Owl-Eye optical sensor based on the PixArt PAW3370 is a great, accurate sensor for both casual and competitive. If you haven't watched some of my Overwatch gameplay clips above, please do that for a bit. It shows consistency while aiming even during a hectic battle, and the 81-grams of weight helped me to be more restrained in my aim.
ROCCAT Burst Pro Air is available now for A$169.99 at retailers around Australia. Also available at Amazon.com
Disclosure: ROCCAT Burst Pro Air review sample was supplied for reviewing
ROCCAT Burst Pro Air Review
Summary
A solid, wireless gaming mouse that offers consistent performance
Pros
Great, appealing design with water and dust resistance
Offers 2.4GHz and Bluetooth connectivity
Great tactile on the optical switches
Accurate sensor performance
NVIDIA Reflex compatible
I like the DPI switch on top, rather than at the bottom
Cons
Still has a 1,000Hz polling rate