Razer Abyssus V2 Review – Razer Abyssus V2 is aimed to provide tournament-grade gaming mouse without the bells and whistles. That means you'll get all the essentials you need to game and save the extra dollars.
It's great if you just need a good gaming mouse to play, even competitively, and need the extra money somewhere else (on a gaming keyboard like the BlackWidow Chroma or a gaming headset like the ManO'War, say).
Don't get me wrong, though. Razer Abyssus V2 may sound like Razer's budget gaming mouse, but it still performs admirably in a competitive online play.
Razer Abyssus V2 Review – Packaging
Razer Abyssus V2 Review – Design & Features
For a start, Razer Abyssus V2 does not look like a cheap plastic mouse. It looks and feels like any other Razer's gaming mouse I've reviewed in the past. It still has that amazing scroll wheel design that I love, and materials that are comfortable to hold. And oh, I love those grills in front of the mouse! Too bad they don't shine.
In my opinion, the mouse itself is smaller than a Razer Mamba Chroma, but slightly bigger than the Razer Taipan. Compared to all other mouse from Razer, I did find the Razer Abyssus V2 to be the most perfect size for my small hands and my finger-tip grip.
It has an ambidextrous design, so it does not matter whether you are a left-handed or right-handed gamer. Because of that, however, there are no specific design that fits your hand like a glove (like a curved thumb rest).
However, the in-mould rubber side grips make it a pleasure to grip as it is non-slippery, especially while I constantly lift the mouse up from the mouse pad (I'm a rather low-dpi gamer – or just a constant habit I've developed over the years).
Razer Abyssus V2 is light, very light. I personally like a lightweight mouse (due to that constant lifting) and I found that the mouse would glide flawlessly on my Razer Goliathus Speed Edition mouse mat.
The upgraded 5,000 DPI Optical Sensor gives an accurate read on my mouse movement while I played Overwatch competitively for more than a week with it. I truly enjoyed using the Razer Abyssus V2 and it doesn't feel like a Razer's budget gaming mouse at all. My shots were accurate and I never got any glitch or erratic behaviour at all while I played.
So what are the compromises, then? The only ones I notice are the backlighting, non-braided cable, and side buttons. Well, I shouldn't call the backlighting as a compromise here. Even though the Razer Abyssus V2 does not support the full Chroma configurations, it has a 3-colour backlighting – which is still better than a single colour backlighting. But if you don't need your peripherals to sync with one another in Chroma, then Abyssus V2 is more than enough for you.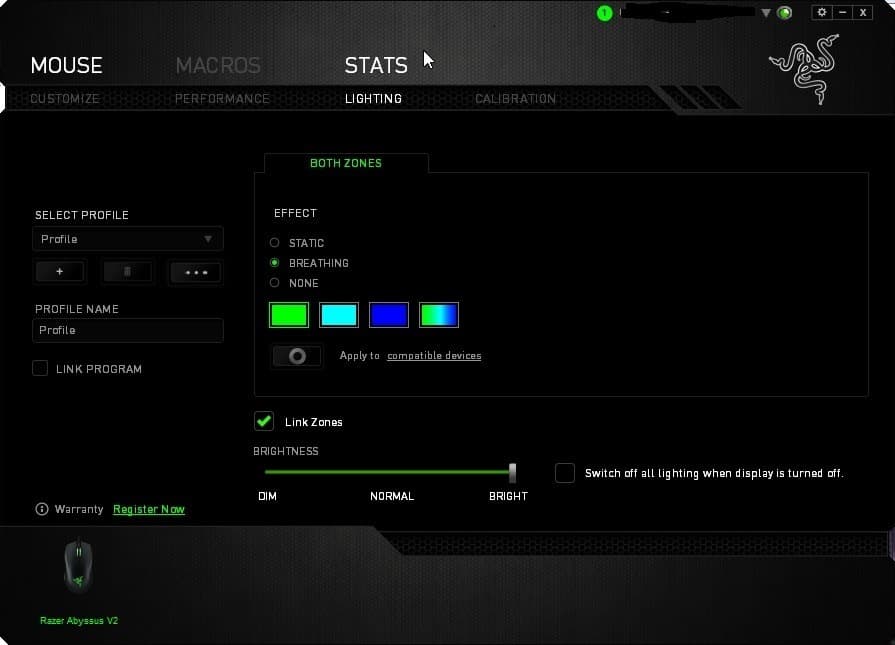 The missing side buttons, however, can be a no-no to some. I use my side buttons as a "push to talk" on Discord and Overwatch. Some people also use them for browsing shortcuts (back and forward). If you rarely use your current mouse's side buttons, then it's alright to grab the Razer Abyssus V2.
Razer Abyssus V2 Review – Conclusion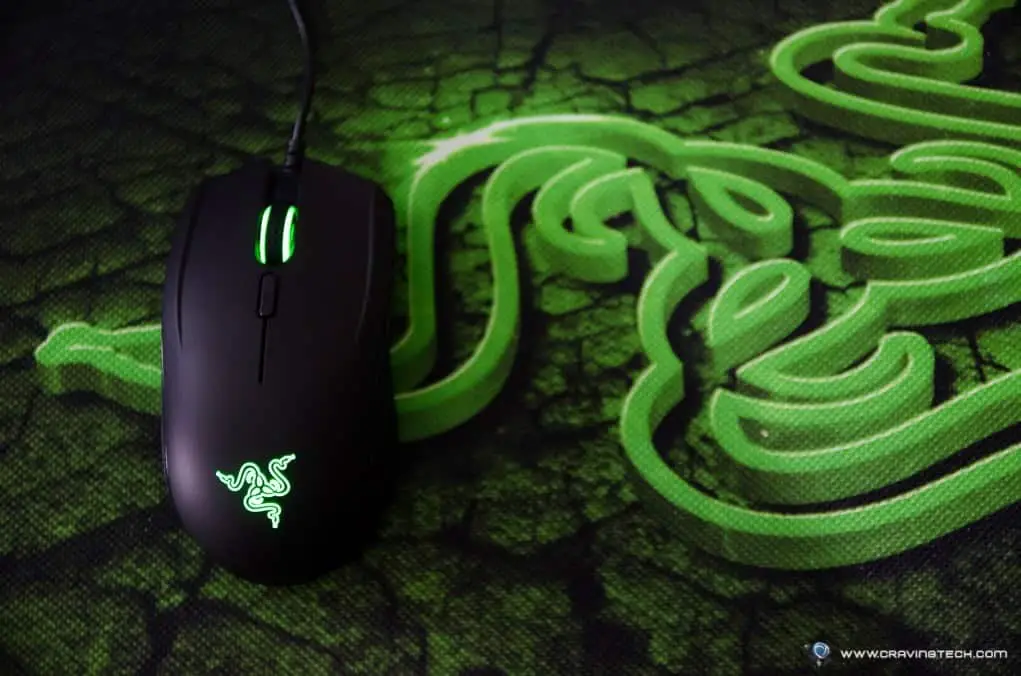 There are no Full Chroma backlighting with 16 million colours support and no side buttons on the Razer Abyssus V2. The cable isn't braided either and you can't use more than 5,000 DPI (not many gamers are in this category, however). Also, you only have one extra button to cycle between your preset sensitivity stages (i.e your DPI settings) rather than an up and down button.
Apart from those missing features, however, Razer Abyssus V2 is a really good gaming mouse. It tracks accurately, it's lightweight, and fits the contour of my small hands perfectly. Comfortable to hold for hours of gaming and a pleasant to use even competitively. Not to mention that it looks as good as all other Razer's gaming mouse.
Razer Abyssus V2 may look like an entry-level gaming mouse from Razer, but it does not compromise on the essentials of a tournament-grade gaming mouse – aim and kill all day, it's all you ever need and the Abyssus V2 excels at that.
If you are really picky, however, Razer Abyssus V2 only supports 100 IPS (Inches Per Second) tracking, unlike the newer Razer DeathAdder Elite that supports 450 IPS.
Disclosure: Razer Abyssus V2 review sample was supplied for reviewing, but all opinions are mine
[AMAZONPRODUCTS asin="B01HZ56WRW"]