Razer ManO'War Review – . Ah.. wireless gaming is a dream comes true to most gamers. A gaming wireless mouse like the Razer Mamba Chroma means no cable pulls to the edge of the desk, and gliding on a mouse pad is always effortless.
A gaming headset like the new Razer ManO'War means no cable to restrict your head's movement or distracts you while you game. We are still have to wait on a lag-free wireless gaming keyboard, however. But that's for another topic.
For now, we are going to take a closer look at Razer's new wireless gaming headset, the Razer ManO'War!
Razer ManO'War Review – Unboxing Video
Razer ManO'War Review – Packaging
Razer ManO'War Review – Design & Features
From the first glance, the ManO'War looks massive. It has a thick design overall around the earcups and headband area. They look and feel somewhat flimsy, but sturdy. The headband looks kind of cheap due to the hard plastic material looks. Even though ManO'War is not made of steel or aluminium, the whole headset is quite durable.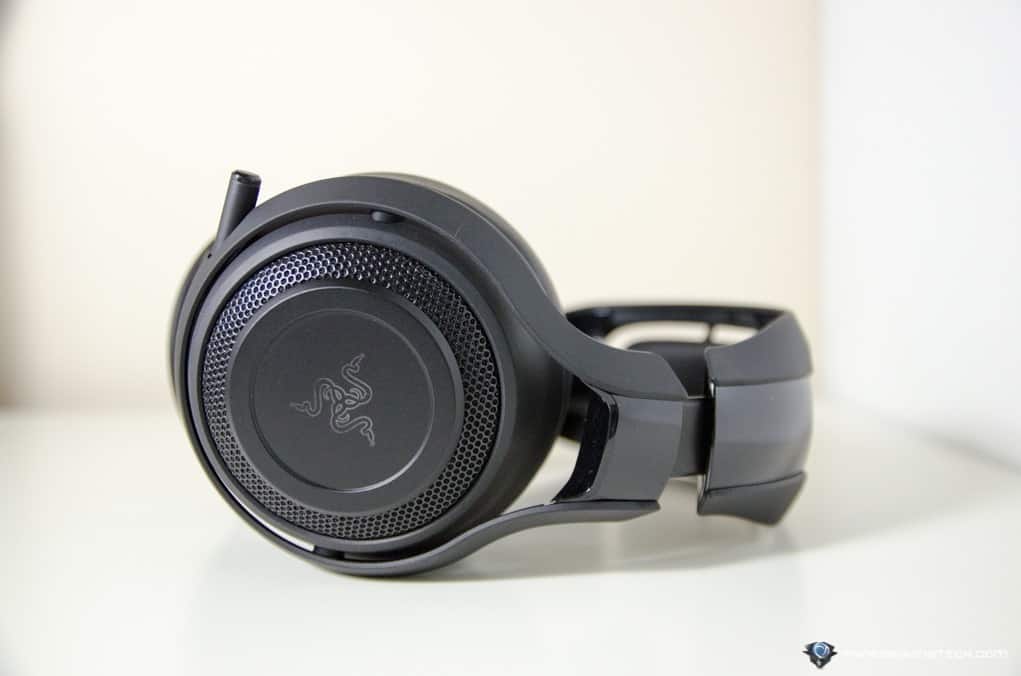 Huge foam padding surrounds the ear cups giving a nice, soft feel around the ears. They cover my ears well but I'd say those who have big ears may not get the full "over-ear" experience.
I've gamed on the Razer Man O'War for around 30 hours over my testing period and found the headset quite comfortable. It's not the most comfortable gaming headset I've ever used, but I didn't have any major complaints. A minor one is probably that I had to re-adjust the ear cups once a while to get rid of that "tightness" feel on my ears. It's not that the ManO'War squeezes my head or ears, but probably because the round-shaped pads area are rather small and narrow – if that makes sense.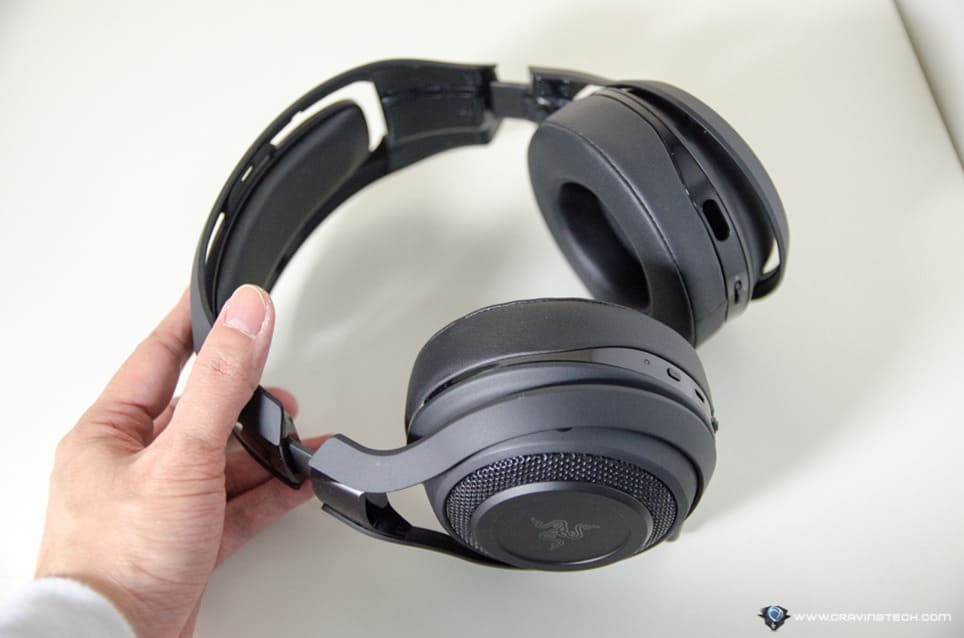 Thankfully, the rest of the headset is designed really well and offers lots of memorable experience that you'd want from a professional gaming headset.
7.1 Virtual Surround Sound
Razer ManO'War is powered by its own Razer Surround Engine technology (compared to the Dolby tech we usually find in other 7.1 gaming headsets) and man, it sounds fantastic.
There is a calibration process where you can adjust how you want to perceive each channel (i.e rear-right, front-left, and so on). This makes the ManO'War tailored to you because everyone may have different perspectives on how they perceive sound direction.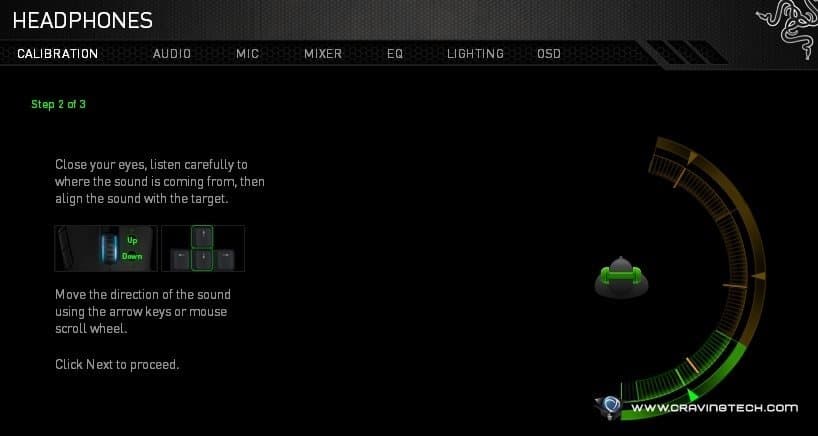 As a result, this has increased my competitive online FPS (First Person Shooter) gaming to the next level. After having reviewed so many headsets with 7.1 Dolby technology, I kind of like Razer Surround's audio positioning more and it feels more accurate. I feel like I can exactly pinpoint the enemy locations better than before.
I played lots of Overwatch (check out my Overwatch Review) and I could really anticipate when I was about to get flanked (based on the footsteps of my enemy, which type of enemy it was, and where they were even before I could see them). Playing as a sniper where you are almost always on your own in the backline, this is very important. And I could not have been happier with Razer ManO'War's excellent audio positioning.
Wireless, lag-free gaming
Razer ManO'War includes a tiny wireless USB adapter to be plugged into your computer's USB slot for the wireless support.  The adapter can smartly be docked into the headset so you wouldn't easily lose it.
A USB extension dock is also included, in case you don't have a front USB port on your desktop to plug it into. The extension dock also helps in extending the range of the wireless adapter itself, according to Razer.
Using a wireless gaming headset means I can take a trip to the toilet or to the kitchen to get some drink without having to take the headset off. This way, I could still hear my teammates' chatter in Discord and did not need the hassle of having to wear the headset on and off each time. I can also move freely around the room doing other things while waiting for a game to load.
The headset itself is powered by an internal battery that can last around 14 hours of gaming on a single charge (with Chroma lighting turned on, or 20 hours without). It's definitely enough to power even your longest gaming session!
The drawback of this blessing, is of course the curse of having to charge the headset again. The Razer ManO'War unfortunately doesn't come with a desktop charging stand (like the non-gaming Plantronics Voyager Focus UC), so you have to manually plug a microUSB cable to charge the headset. This means you'd need 2 spare USB slots if you want to charge while using Razer ManO'War at the same time (yes, you can use the headset while charging at the same time).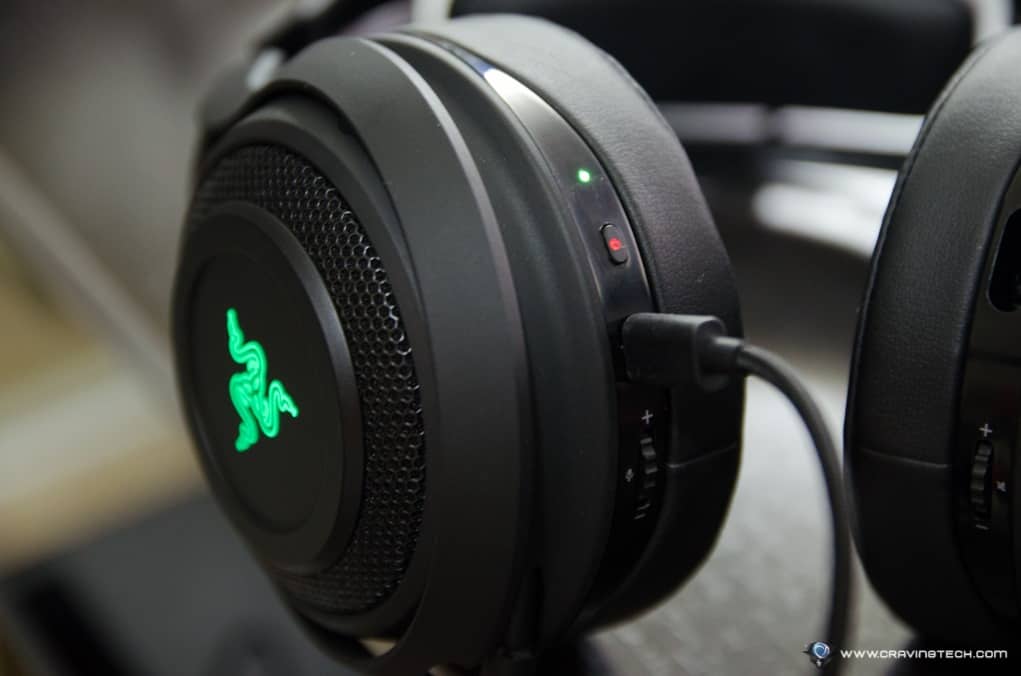 You'll also need to unplug the USB adapter each time you want to switch back to your desktop speakers (or a soundbar like the Razer Leviathan that I love and use now). A cooler solution would be having some kind of "enable/disable" button on the extension dock so you can switch on the fly without having to mess with the adapter. But if you are planning to always wear ManO'War, then you can simply leave the adapter plugged at all times.
Other cool things: Chroma lighting, microphone, audio, etc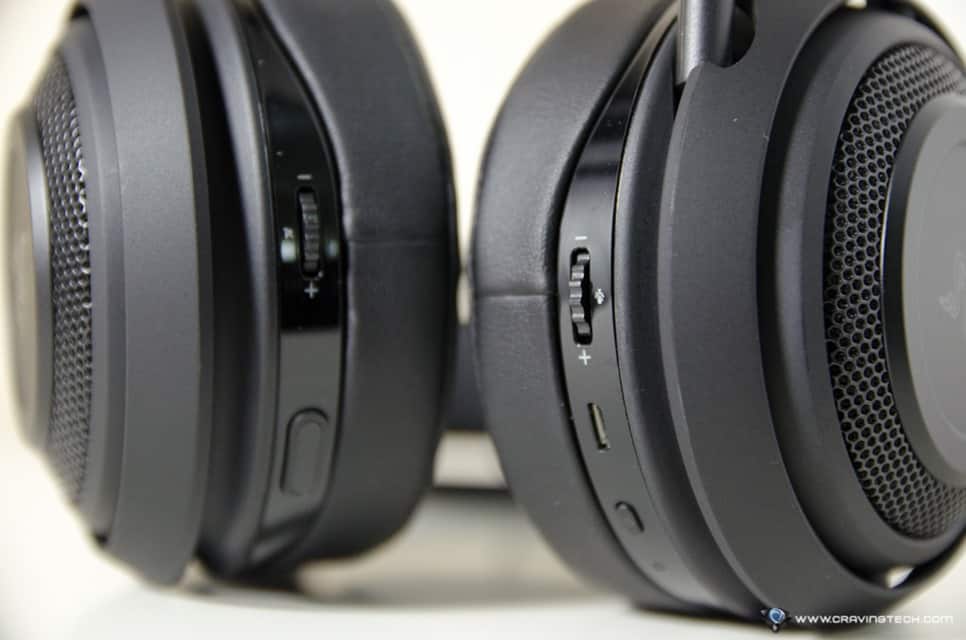 Razer ManO'War supports Chroma lighting with different effects (spectrum cycling and breathing), but in my opinion this is not really useful in a way. Since you cannot see these cool lights while you wear the headset anyway, you might as well disable lighting to get more battery life.
Speaking of which, the headset will automatically turn itself off after some time when it's idle (i.e no audio output detected). You cannot see how much battery you have left on the Razer Synapse (hope an update is coming), but it will let you know through a desktop overlay notification when your battery is running low (and how much battery you have left in percentage). It'll also display it on screen as soon as you turn the headset on if your battery is running low.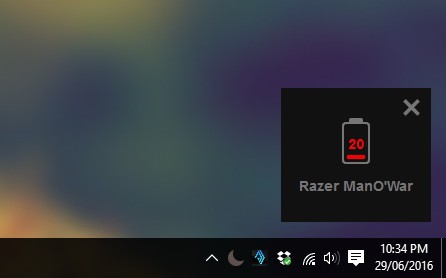 Controls are generous on the headsets, which include volume but also microphone input control (which I've never had before on any headsets I've reviewed in the past).
The microphone is retractable and gives a really good audio clarity according to my teammates at Discord. Besides, I can always control the microphone volume for different activities on the headset.
The ManO'War also sounds great, thanks to its 50mm drivers. Bass is strong without being overwhelming, and there are options to tweak its playback and recording from Razer Synapse software (such as Bass Boost, Ambient Noise Reduction, etc).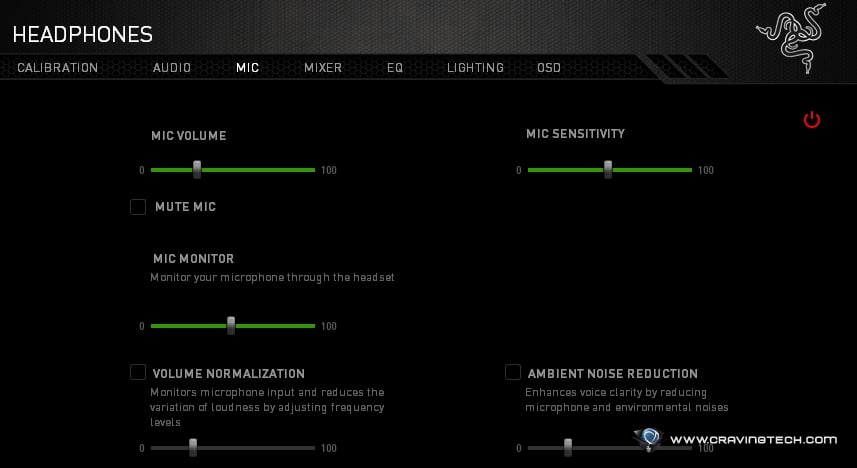 The headset is also compatible with Sony Playstation 4 (without the 7.1), though I don't have the console to test it with.
Razer ManO'War Review Conclusion
Razer ManO'War wireless gaming headset offers lag-free wireless gaming with highly accurate video positioning, hassle-free setup, and restriction-free from annoying cable that distracts you from your game. By providing 14-20 hours of battery life, Razer Man'OWar can be used for days without having the need to constantly recharge it every night. Though the fun will essentially be over, you can still use the Razer ManO'War headset while it's being charged at the same time.
It's not the most comfortable gaming headset as it does feel a bit bulky and plastic-y, but the combination of accurate audio positioning for competitive online gaming and wireless should be more than enough for you to grab the ManO'War. It is also excellent in other areas such microphone quality, customisation (lighting, audio), and easy-to-reach controls on the headset, along with powerful tweaks using Razer Synapse software.
UPDATE (3 November 2016): Two of the four holders on the headband broke (didn't notice them at first). Some have the same issues as well at Razer Insider forum (here and here) so you may want to be careful when you make the purchase. According to the thread, you can definitely RMA the headset, but I thought I should point out that the construction is a bit flimsy around the area.
Disclosure: Sample was supplied for reviewing but all opinions are mine
[AMAZONPRODUCTS asin="B01DPS4QQ2″]