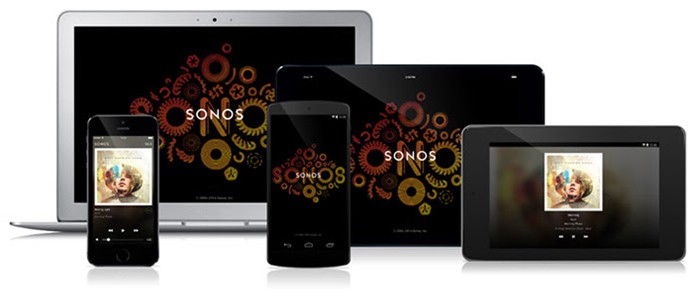 Sonos delivers high quality, wireless speaker systems at home (make sure to check our review on the Sonos PLAY:3 and Sonos PLAY:1) controlled by apps on your desktop machines and mobile devices.
I had been using their beta version for a while and I really liked it. I'm glad that the new version of the Sonos app (Sonos version 5) has now been officially launched to the public. It looks more modern (flat UI), smooth, but most importantly, offers a better experience for Sonos users.
The single thing that I really like is the new universal search. Simply type for the song that you'd like to output to your high quality Sonos speakers system and the app will search across all of your online music services and libraries for it. You no longer have to select a specific music service first to do the search. It's simple and powerful. Adding music to the queue has simply been made simpler and faster.
Available publicly for iOS and Android, the new Sonos app also allows you to set alarms and easier ways to control your playlist. To find out what else is new, check out the full changelog over at Sonos page.
I'm definitely going to miss the Blue theme that I used to love, but I like the new, modernised look of the new app as well. Make sure you've updated yours (or get yourself the Sonos PLAY:1 because you are missing out to experience some great stuffs).