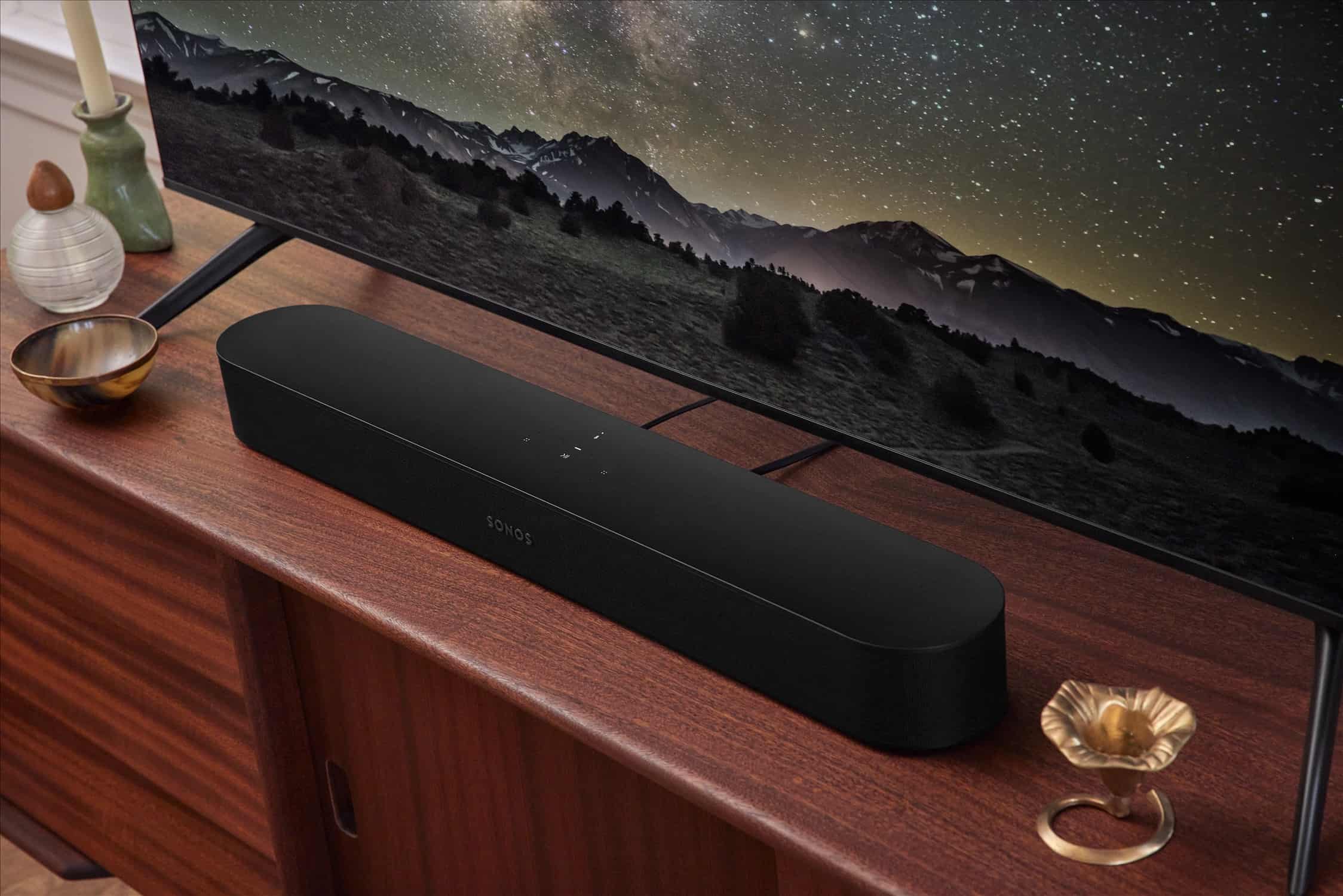 Sonos Beam (Gen 2) is a smart soundbar that has been upgraded from the previous generation with more immersive sound experience with greater depth and clarity. And if you like to watch movies a lot, you'll be pleased with the new support for Dolby Atmos too.
Thanks to the 3D Audio with Dolby Atmos, you'll be more immersed than before as it adds "height" perception to the sound, rather than limiting them to a 2D environment like we got used to before (front left/right, center, left/right, and rear left/right).
In games like Overwatch, this also adds more situational awareness that can differentiate between winning and losing as you'll be able to pinpoint the exact enemy position before you can even see them.
The new Sonos Beam has more processing power and new phased speaker arrays. The speaker is also now compatible with HDMI eARC on your TV for an even higher definition sound.
It has a sleeker design and also features sustainable packaging if you care for the environment.
And later this year, Sonos plans to support Amazon Music's Ultra High Definition audio – which is a lossless audio up to 24-bit/48KHz on your S2 Sonos speakers, including the new Sonos Beam – as well as Dolby Atmos Music.
Sonos Beam (Gen 2) will be available starting 6 October for AUD$699 on sonos.com and through participating
retailers.