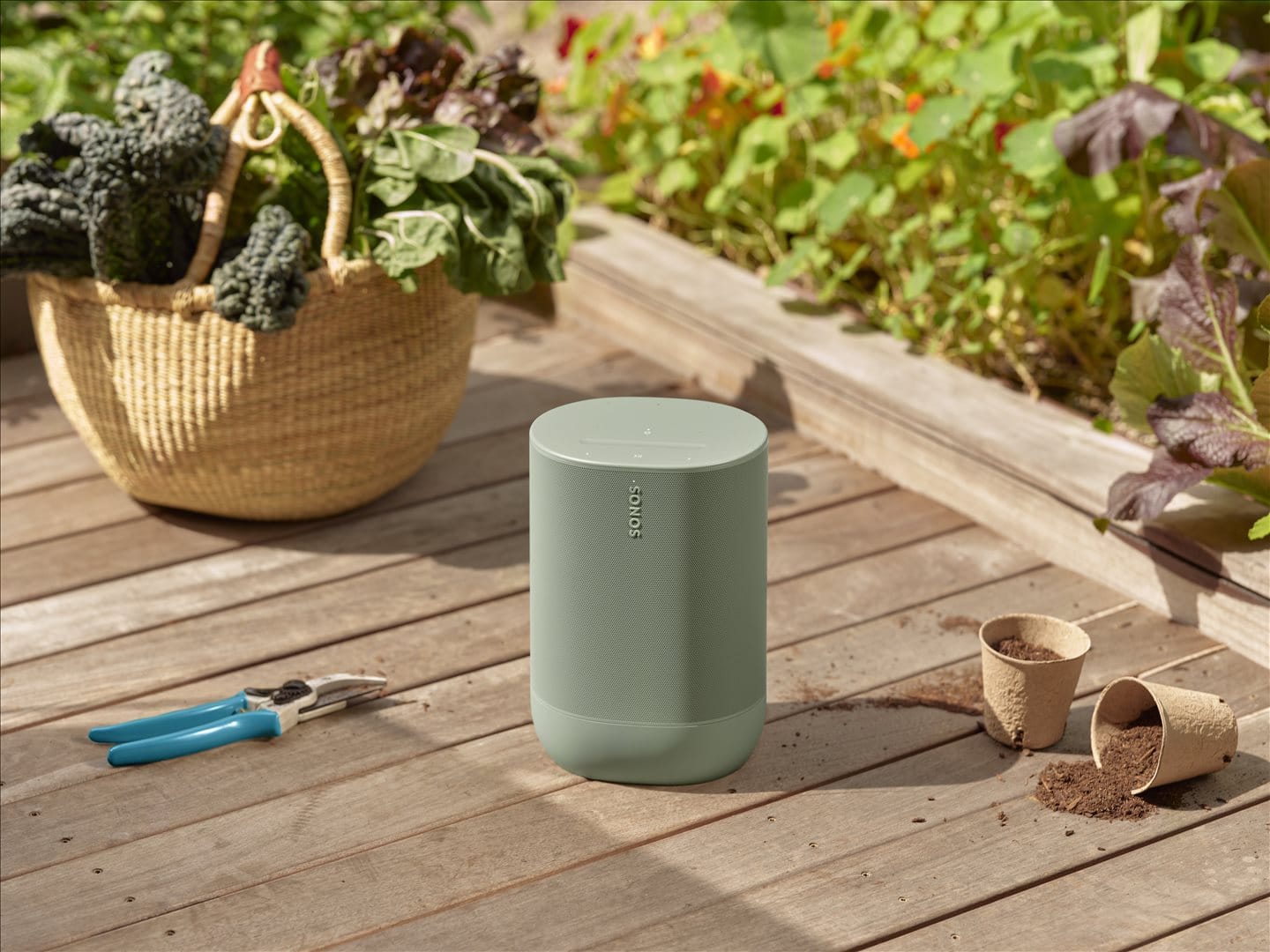 Sonos proudly presents Move 2, their latest portable speaker that marries cutting-edge sound technology with environmentally conscious design. Boasting room-filling stereo sound, an impressive 24-hour battery life, and rugged, water-resistant construction, Move 2 is the go-to device for any occasion.
When it first hit the market in 2019, the original Move set the standard for high-end portable audio. Continuing in that tradition, Move 2 is engineered to amplify all your social gatherings—whether you're celebrating a birthday, chilling by a campfire, enjoying beachside cricket, or hosting a summer barbecue.
Sonos Move 2 features an upgraded dual-tweeter acoustic system, offering expansive stereo sound for an immersive experience wherever you are. The carefully engineered woofer ensures deep, clear, and dynamic bass. It has both Bluetooth and Wi-Fi connectivity for enhanced versatility (you can even link your computer, turntable, or other audio sources using the Sonos Line-In Adapter). You can also pair two Move 2 speakers via Bluetooth for enriched stereo sound or integrate it effortlessly with your existing Sonos ecosystem (check our review of Sonos One, PLAY:5, and PLAY:1.
A robust 24-hour battery life doubles the playback duration of its predecessor. The speaker's USB-C port can also charge your other devices on the go. Recharge effortlessly with the included wireless charging base or any USB-PD power supply.
With IP56 rating, Move 2 resists accidental falls and splashes.
Thanks to Trueplay tuning technology, the speaker continuously adapts to its environment for optimal sound quality.
Move 2 comes in new colour options including Olive, along with classic Black and White, to match any decor. Interact with your speaker via a new user interface, Sonos Voice Control, Amazon Alexa, the Sonos app, Apple AirPlay 2, or Bluetooth.
In line with Sonos' commitment to sustainability, Move 2 uses more than 40% less idle energy, incorporates recycled materials, and ships in zero-waste, curbside recyclable packaging. The speaker also features a removable and replaceable battery, ensuring a longer lifespan.
Sonos Move 2 will be available globally starting September 20, 2023 for AU$799.