Sonos, the industry leader in smart speakers, has launched its next generation of devices, the Sonos Era 300 and Sonos Era 100, which combine sound and design innovation. The Era 300 speaker is built to deliver immersive out loud spatial audio with Dolby Atmos, while the Era 100 is a remastered version of the Sonos One.
Both speakers offer expanded connectivity and Trueplay technology and are the first speakers to be built to Sonos' new responsible design standards, which prioritize long-term serviceability, energy-efficient technologies and the use of post-consumer recycled materials.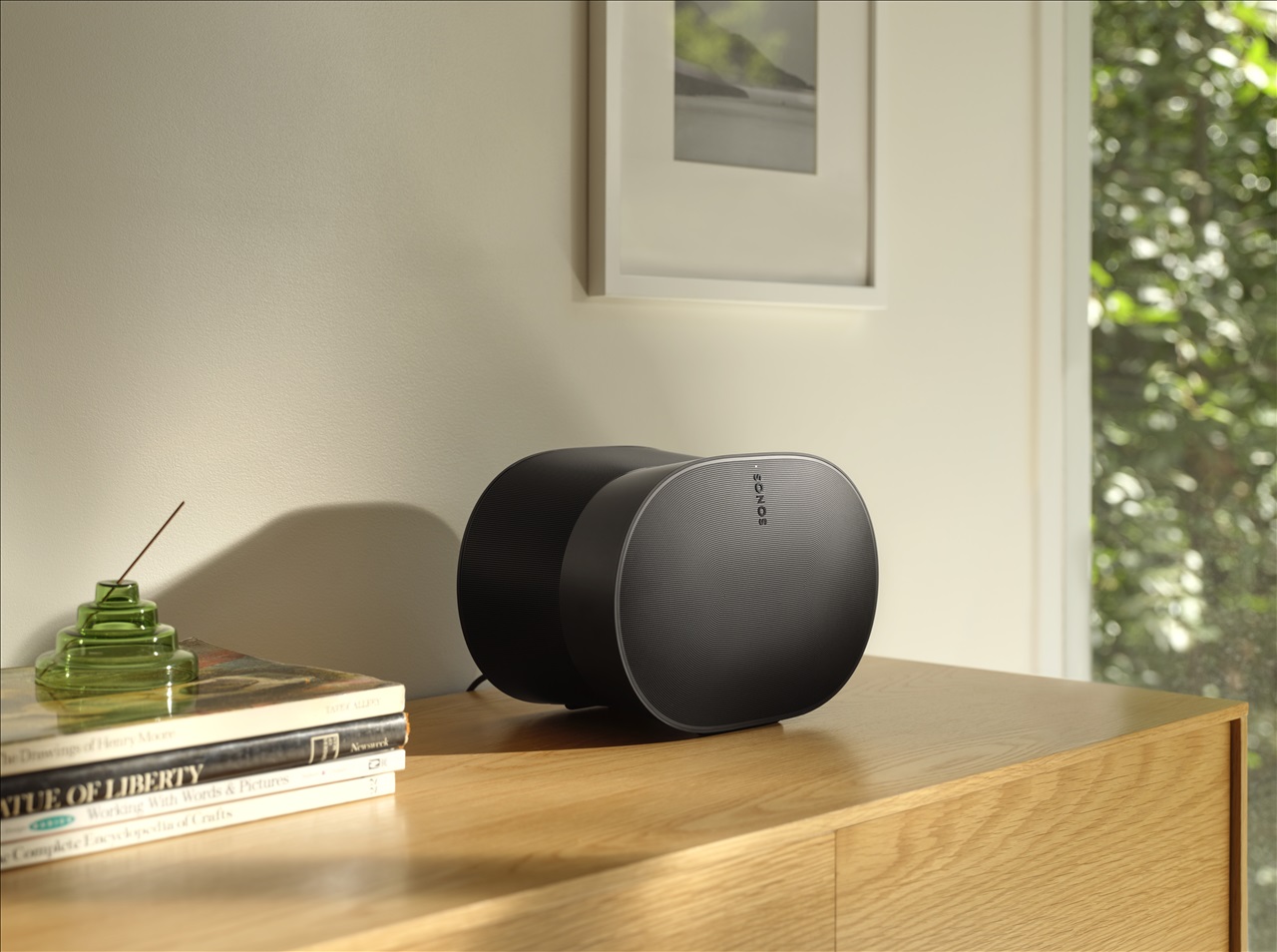 Sonos Era 300 features six powerful drivers that direct sound left, right, forward, and upward, delivering an unprecedented audio performance featuring Dolby Atmos that places listeners at the very heart of their movies and music.
Sonos Era 100, which is only slightly larger than its predecessor, the Sonos One (check my Sonos One review here), features all-new hardware and software, with next-gen acoustics and design that deliver detailed stereo sound and deep bass.
Sonos worked closely with leading artists and creators to fine-tune the Era 300, so listeners can enjoy sound straight from the studio that's true to the artist's intent. The Era 100 is designed to be a chic accent piece for any bookshelf, kitchen counter, desk, or nightstand, and can be customized by pairing two together for room-filling stereo sound, or as rears with your soundbar to create a surround sound system.
The Sonos Era 100 and Era 300 are made with post-consumer recycled plastic and packaged in 100% sustainably sourced paper. They are also engineered to reduce power consumption, with under two watts idle power consumption and a new advanced sleep function. Both speakers are built for serviceability by reducing the use of adhesives and transitioning to screws for easy disassembly and repair.
The Era 300 is priced at $749 AUD and the Era 100 at $399 AUD, and both will be available in Australia on March 29, 2023.