Sony has just unveiled its latest soundbar, the HT-S2000, which boasts 3.1 channels and features Dolby Atmos and DTS:X sound. Equipped with Vertical Surround Engine and S-Force PRO Front Surround, this soundbar delivers an immersive cinematic surround sound experience. With its newly developed up mixer, it can even create a three-dimensional surround experience from stereo content.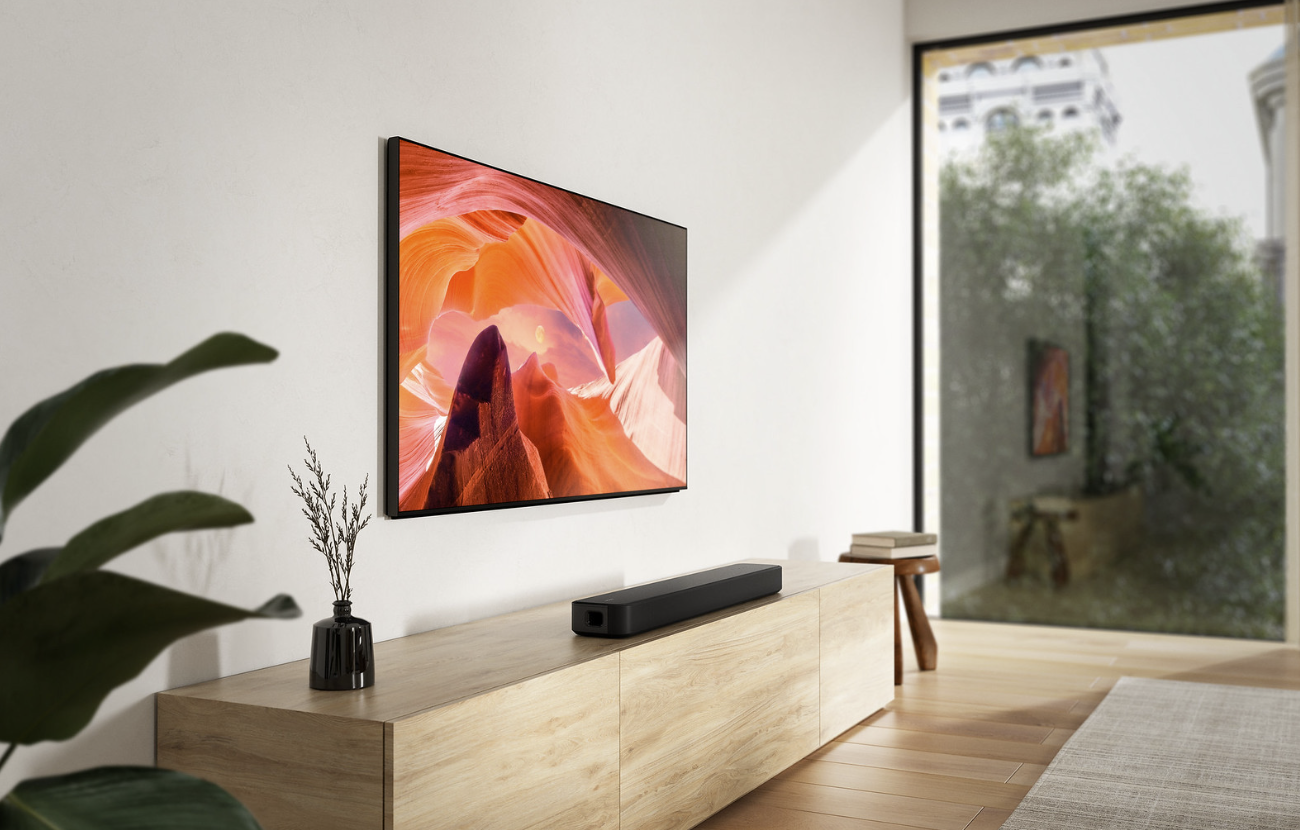 The soundbar also comes with a centre speaker that ensures clear dialogue and a built-in dual subwoofer that delivers deep bass. Additionally, it is the first device that is compatible with Sony's new Home Entertainment Connect app, which provides users with a simple and convenient way to control their soundbar from their smartphone.
The HT-S2000 is capable of producing an immersive surround sound experience with its Vertical Surround Engine and S-Force PRO Front Surround. These features enable the soundbar to position sound in vertical space, producing a virtual surround sound field that creates an enriched cinematic experience. With Sony's virtual surround technology, users can enjoy rich, cinematic surround sound without the need for additional speakers.
This soundbar can produce a three-dimensional surround sound experience with both surround sound format content and stereo content, such as streaming video or music services. Sony's new algorithm analyses the track in real-time and extracts individual sound objects depending on their localisation and reallocates them, resulting in three-dimensional surround sound.
The HT-S2000 has powerful speakers, including a dedicated centre speaker for clear dialogue and a built-in dual subwoofer for punchy bass. Sony's X-balanced Speaker Unit technology ensures that the soundbar produces louder sound pressure with less distortion and greater vocal clarity.
Sony's new Home Entertainment Connect app is available for the HT-S2000, making it easy to set up and use the soundbar. The app guides users through the initial settings, assists with troubleshooting, and provides full control of volume, sound fields and more right from their smartphone. Additionally, it offers useful information such as recommendations for features and new software updates.
For an even more immersive experience, users can pair the HT-S2000 with the optional wireless subwoofer (SA-SW5/SA-SW3) and Sony's optional wireless rear speakers (SA-RS3S). When paired with a compatible BRAVIA XR TV, the soundbar sound settings will appear on the BRAVIA Quick Settings menu for easy control.
Sony is committed to using less plastic in its products and packaging. The HT-S2000 uses specially developed recycled plastic in several parts of the product, enabling Sony to reproduce superb acoustic performance with recycled plastics. Additionally, approximately 95% of the packaging is made from recycled paper and paper-based materials to minimise the use of plastic.
Sony HT-S2000 will be available in Australia from late April 2023 at a suggested retail price of $699.00 AUD.