Note: This is a guest post written by Jeeva Shanmugam
Nothing has formally announced that a new audio product, the speculated Nothing Ear (2) TWS, would be available on March 22. This will take the place of the company's initial offering, the 2021 Nothing Ear (1). Here are some forecasts for the impending offering from the company run by Carl Pei. Here's what I know.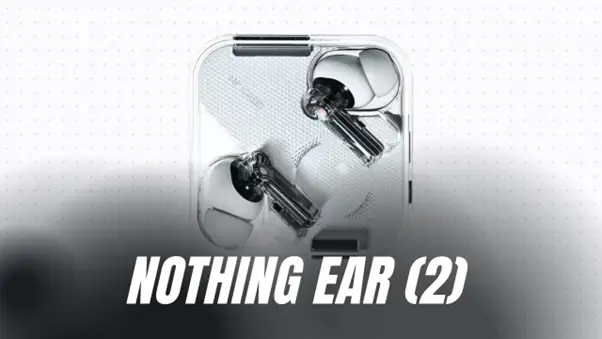 Nothing Ear (2) is Coming Soon
A cryptic image of a rhinoceros beetle and what appeared to be a translucent Bluetooth earphone case were the only things that were made visible. In order to enhance the Nothing Ear's fit and quality, a recent leak claims that only minor adjustments would be made to the Nothing Ear (2) design.
Nothing Ear (2) Expected Features and Specifications
You will get an additional pair of wireless earbuds that are semi-transparent as the Nothing Ear (2) will sport the company's signature design. But, the company hasn't specified what the finished product would look like. It is unknown if Earbuds resemble the Ear (1) or the Ear (stick).
In addition, we don't know the details of the Ear (2). It is possible that Active Noise Cancellation (ANC), like its predecessor, would provide a customized audio experience. Improved audio quality and longer battery life are also predicted.
In case you forgot, the Nothing Ear (1) had several features including adjustable EQ settings, ANC support, up to 34 hours of battery life, support for quick charging, and more. We'll have to wait and see what the brand-new Nothing TWS has in store. When we update you on this, please pay attention.
The Nothing Phone (2) is already in the works, and the business is getting set to unveil a speaker soon. It will certainly be released later this year and will undoubtedly employ a Snapdragon 8 series Processor, maybe the Snapdragon 8+ Gen 1 that a Qualcomm official accidentally revealed.
Nothing Ear (2) Expected Pricing
The company's first product, the Nothing Ear (1), was a flamboyant entry into the congested true wireless earbud industry even if it was pretty dependable for the price. The clear design and ANC helped sell the package, even though intriguing features like Google Fast Pair are reasons that Android fans would have wanted to take a look.
The price was increased from $99 to $149 in late-2022 due to the debut of the Nothing Ear (stick) at a price of $99 and a "growing in expenditures" as the motivating cause. The Ear (2)'s price when it goes on sale later this month is yet unclear.