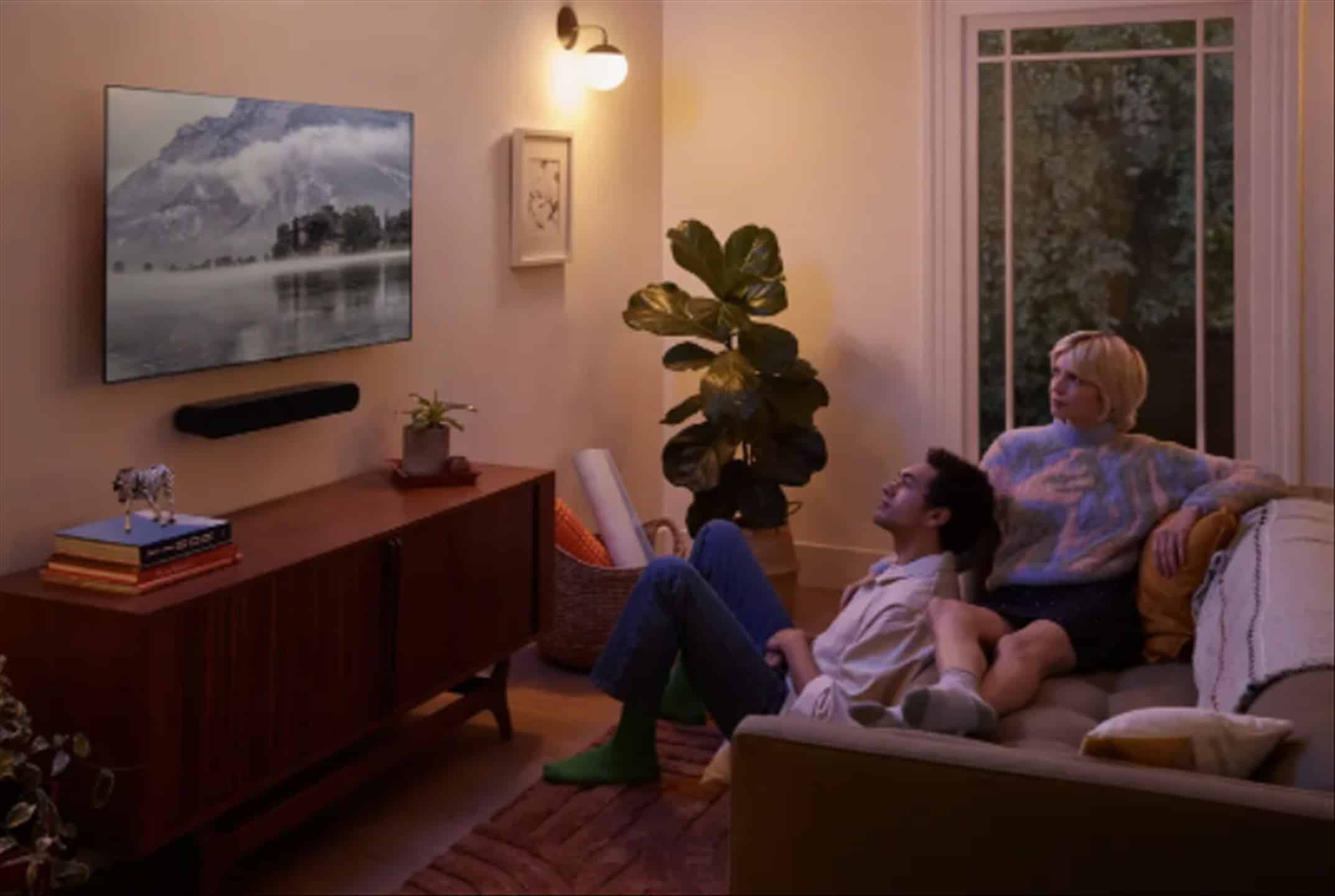 We've reviewed a few Sonos devices here at Craving Tech like the Sonos One, PLAY:5, PLAY:3, and PLAY:1 and they all sound awesome. While Sonos had released a few soundbars in the past, this is the first time that they are releasing a more compact version (and friendlier on the budget).
The new Sonos Ray is prefect for smaller bedrooms or if you live in an apartment. Even when it is more compact than the Sonos Beam, Sonos Ray should sound really good still, knowing this is Sonos we are talking about here.
We're certain that the soundbar will have a sharp and clear sound quality, with accurate sound no matter which room you place it into. Speaking of accurate sound, the Ray also has the Trueplay tuning technology which scans and adapts the sound for the acoustics of your room so it will always sound great.
Sonos Ray is equipped with four Class-D digital amplifiers, two tweeters, and two midwoofers. It supports different connectivity options like Wi-Fi, Apple AirPlay 2, but also Optical so you can hook it straight to your TV (the cable is included).
If you have Sonos speakers at home, you can also hook them up together to create a nice surround sound system, which is pretty exciting as you don't have to invest in a new, full-blown entertainment system separately.
But honestly if you have the money, you should just go for the Sonos Beam (Gen 2) as it has HDMI eARC and also Dolby Atmos (it's A$300 extra though).
Sonos Ray is available to pre-order today for A$399 and available on June 7 this year. It's available in Black or White colour.