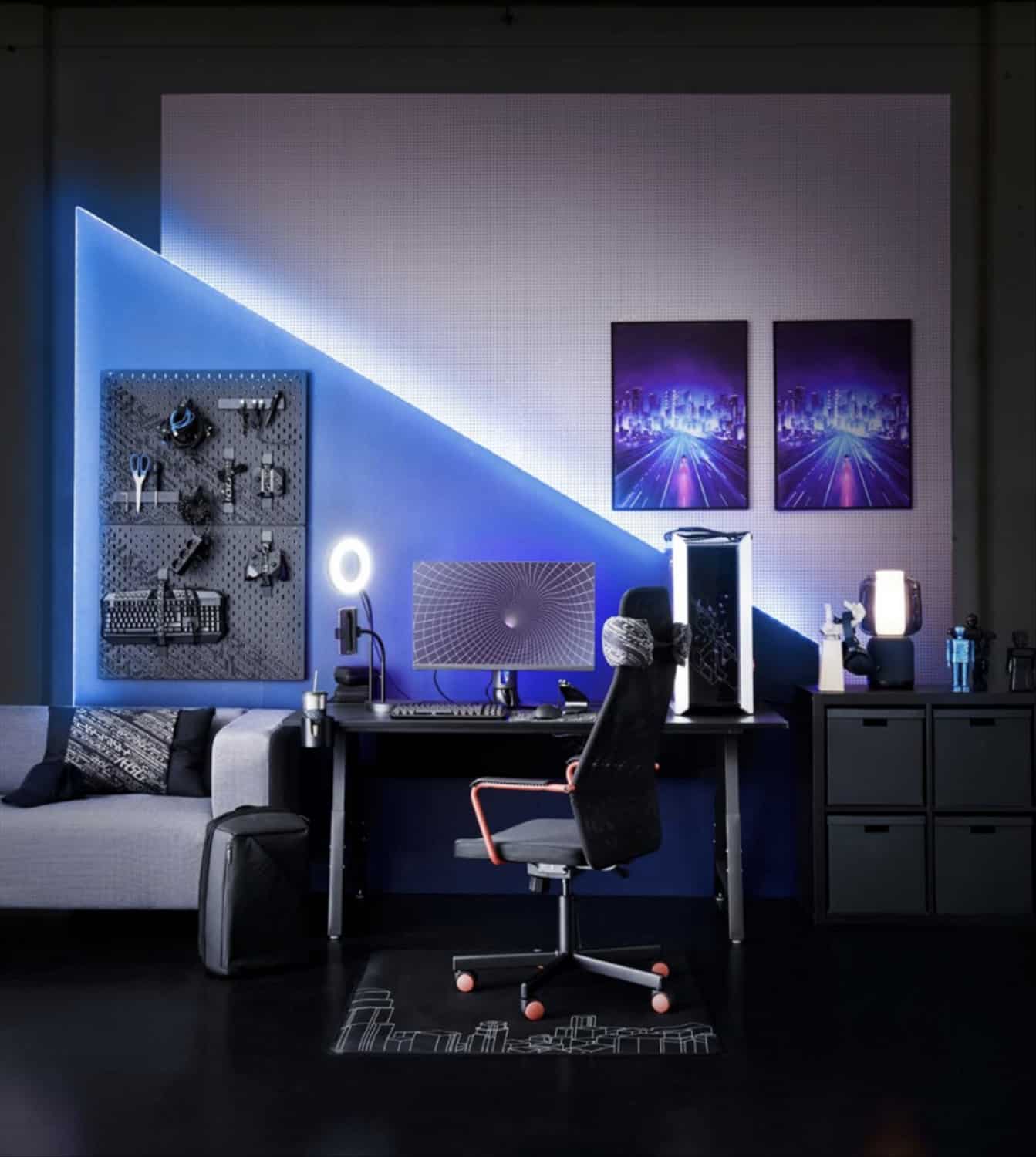 Gaming is definitely a growing market and tapping into this market is a natural step for IKEA. IKEA is announcing new gaming range products, ranging from furniture (like gaming desks, chairs, and cabinets) to accessories (mug holder, mouse bungee, neck pillow, ring light, etc).
It's quite interesting because some of the product markets are usually already taken by well-known gaming brands like Razer, Elgato, or CORSAIR. But again, this is in collaboration with a very well-known ROG (Republic of Gamers) brand and who doesn't know IKEA?
Plus, it is definitely good news because when someone goes to IKEA to get some furniture, he or she can also browse and shop for his/her gaming needs directly in the store at the same time.
According to Amanda Grant, Home Furnishing Business Leader for IKEA Australia, "At IKEA, our aim is to create a better everyday life for everyone. We're constantly exploring the different ways people live and how we can enhance that. With millions of gamers across the country, we're excited to be able to continue our exploration to offer affordable, high-performing products and complete solutions for all gamers".
Kris Huang, General Manager of the ASUS Gaming Gear and Accessory Business Unit is definitely on point: "Gamers globally know and love the ROG brand, and they trust it to deliver the most exciting gaming innovations in the market".
The new gaming range will cater for PC gamers and include six IKEA product families: UPPSPEL, LÅNESPELARE, MATCHSPEL, GRUPPSPEL, UTESPELARE and HUVUDSPELARE.
The UPPSPEL products are the ones being designed in close collaboration with ROG. These include a CPU stand with castors (A$25), drawer unit on castors (A$149), glass-door cabinet (A$99), gaming desk (A$669 for 140×80 and A$719 for 180×80).
Here are the new, IKEA gaming product range with photos and pricing: