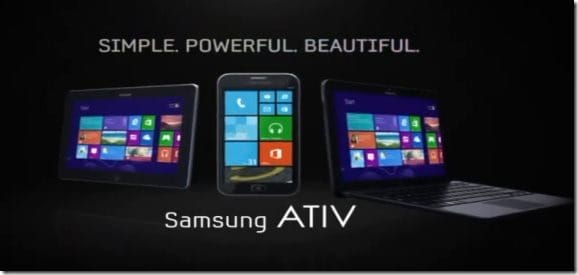 Samsung ATIV Smart Range products, powered by Windows® 8 and Windows® Phone 8, are the Samsung ATIV Tab, Samsung ATIV S, and Samsung ATIV Smart PC.
The Samsung ATIV Tab has an outstanding battery life and awesome portability. The Samsung ATIV S is powered by the latest Windows® Phone 8 and pre-loaded with Microsoft Office, which means you can now view and edit your business documents with ease on the go. The one that makes me drool, however, is the Samsung ATIV Smart PC Pro (XE700T1C-A02AU).
The Samsung ATIV Smart PC Pro is powered by Windows® 8 64-bit version with a gorgeous 1920×1080 FHD LED Display + an LCD Touch Screen. This means you can interact with Windows 8 either by using the keyboard or/and by touching the menus directly on the screen. It is powered by Intel™ i5 Processor 331U, 4GB DDR3 RAM, Intel™ HD Graphics 4000, and also a 128GB SSD. It also weighs less than 2kg.
What makes it interesting though is that you can detach the screen from the base (with the keyboard), transforming it from a notebook into a tablet. The S Pen is also included and can easily be stored away within the Smart PC's body if you don't want to use it.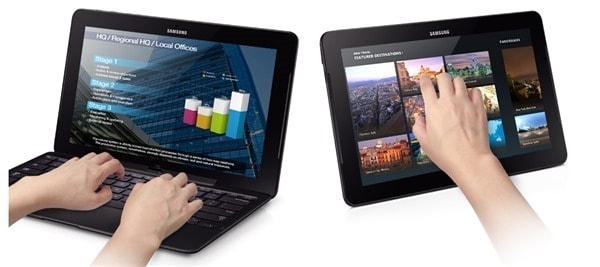 It comes with pre-installed software from Samsung such as the S Note, S Player, S Gallery, and others, you can quickly become productive without having to spend hours trying to install all the business software.
Check out the official advertisement video from Samsung: