mydlink Mini Wi-Fi Smart Plug Review (DSP-W118) – Smart plugs are not new. In fact, D-Link has released a Wi-Fi smart plug back in 2015 (check out our review on D-Link Smart Plug).
However, as technology advances, the new Mini Wi-Fi Smart Plug now comes in a more compact form, plus other smart, modern features along with it.
Let's first talk about the size. D-Link actually calls this product "Mini", which I think is a bit of overstatement. While the size is way more compact than the original and D-Link advertise that it "fits discreetly into any socket without obstructing other plugs in outlets next to it.", it's not the case as it depends on your power sockets.
For example, I've tested both on a powerboard and the traditional wall sockets around my house and the plug still takes a good amount of space that I can't plug anything else in next to it (unless you get a double adapter).
But don't let this hinder you from grabbing the smart plug. Compared to the other smart plugs in the market, D-Link's solution is pretty small (I'm reviewing Eve Energy smart plug and it's larger than the D-Link's).
mydlink Mini Wi-Fi Smart Plug works great and the remote response is very fast & instant (about 1 second response time when initiated from the app).
Setting it up for the first time is an easy step-by-step process of basically plugging the plug to a power socket, turning it on, and tapping on the app to let the plug connect to your home Wi-Fi network. The app managed to grab my home Wi-Fi password automatically (either from the mydlink app or phone).
There is a small LED indicator that shows whether the plug is currently turned on or off (green if it's on). I like how I can see it from far with just a glance (probably not that clear on a photo).
The cool thing is that turning the plug on and off can be done through different methods.
I can turn it on and off manually using a physical button on the plug, which is great if you want to contorl a connected appliance quickly without having to grab your phone.
I can use mydlink app to control it remotely anywhere on the world with internet connection, perfect if I ever forget to turn my iron off (or wondering whether I have). You can also have a cool trick turn a fan on before you arrive home, and a few other things like turning your table lamp on even if no one's home.
I can use my voice to turn it on and off using supported voice assistants, which are Amazon Alexa and Google Assistant (no Apple Siri/HomeKit support). If you have an Alexa supported device like the Amazon Echo Dot or Amazon Echo Show, you can get Alexa to switch the plug on and off easily. If you are on the Google ecosystem, the Nest Hub works as well (which I have tested).
I can also automate the whole process with an IFTTT workflow process, like turning my iron on every day at 8am because that's when I iron my work shirt usually. Or if you have the D-Link Wi-Fi Motion Sensor, it should work too together (I forgot where I put mine…).
D-Link mini Wi-Fi Smart Plug supports up to 2,300W load, which is quite amazing. I remember reviewing an old smart plug and it would just stop delivering power if connected to my iron or Dyson Hot + Cool Link Purifier. I believe D-Link should advertise about this more, which is an easily overlooked "feature".
The plug actually works well with my Philips Azure Elite Iron even though the iron is supposed to draw 2,400W of power based on the specification.
mydlink Mini Wi-Fi Smart Plug Review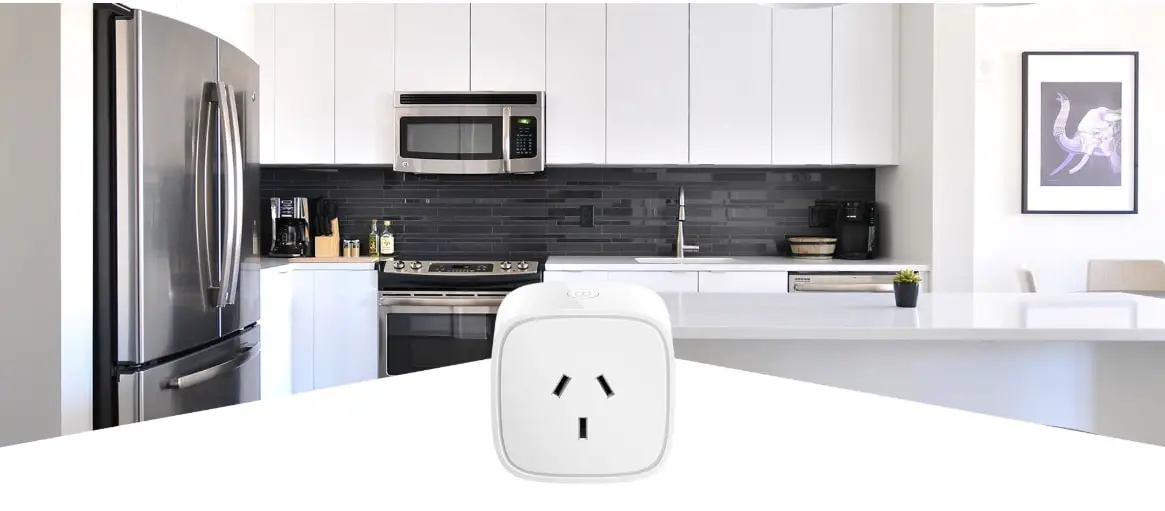 mydlink Mini Wi-Fi Smart Plug can easily transform your house into a smart house, appliance by appliance. You may not have something cool like the Philips Hue Play or Lily Outdoor, but you can hook any regular, dumb lamp to the plug and control it with your voice, app, IFTTT, and more.
It doesn't support Apple HomeKit so if you are on the iOS ecosystem, you can't use Siri. But while it doesn't support Apple HomeKit, you can still use D-Link app to check whether the plug is on or off (and the appliance connected to it) and also to create a timer to switch it on/off (perfect for turning a fan or humidifier on at certain hours , for example).
While it's called a "Mini Wi-Fi Smart Plug" and it's advertised that it won't obstruct any adjacent outlets, it still does in my experience.
mydlink Mini Wi-Fi Smart Plug (DSP-W118) is available at retailers around Australia for an affordable price of AU$39.95.
Disclosure: mydlink Mini Wi-Fi Smart Plug review sample was supplied for reviewing but all opinions are mine and not paid
mydlink Mini Wi-Fi Smart Plug Review