Playing Nintendo Switch games on the go is fun (or any games, really). I mean, how else can you make use of a daily 30-minute train commute?
But during launch, many were grumbling because the console didn't really support wireless audio – which means you have to plug your wired earphones if you want to play and listen to the audio from the Switch.
Well, months have passed but support for wireless audio is still pretty limited (and lagged sometimes), plus you are still locked to only a handful of supported wireless headset models. Meaning, you can end up having different headsets to play on different gaming platforms.
But if you are gaming on a PC, phone, and other different platforms, there's good news now because the new SteelSeries Arctis 1 Wireless is here. It's a 4-in-1 wireless gaming headset running through the lossless 2.4GHz channel that works on Nintendo Switch, PC, PS4, and modern Android devices.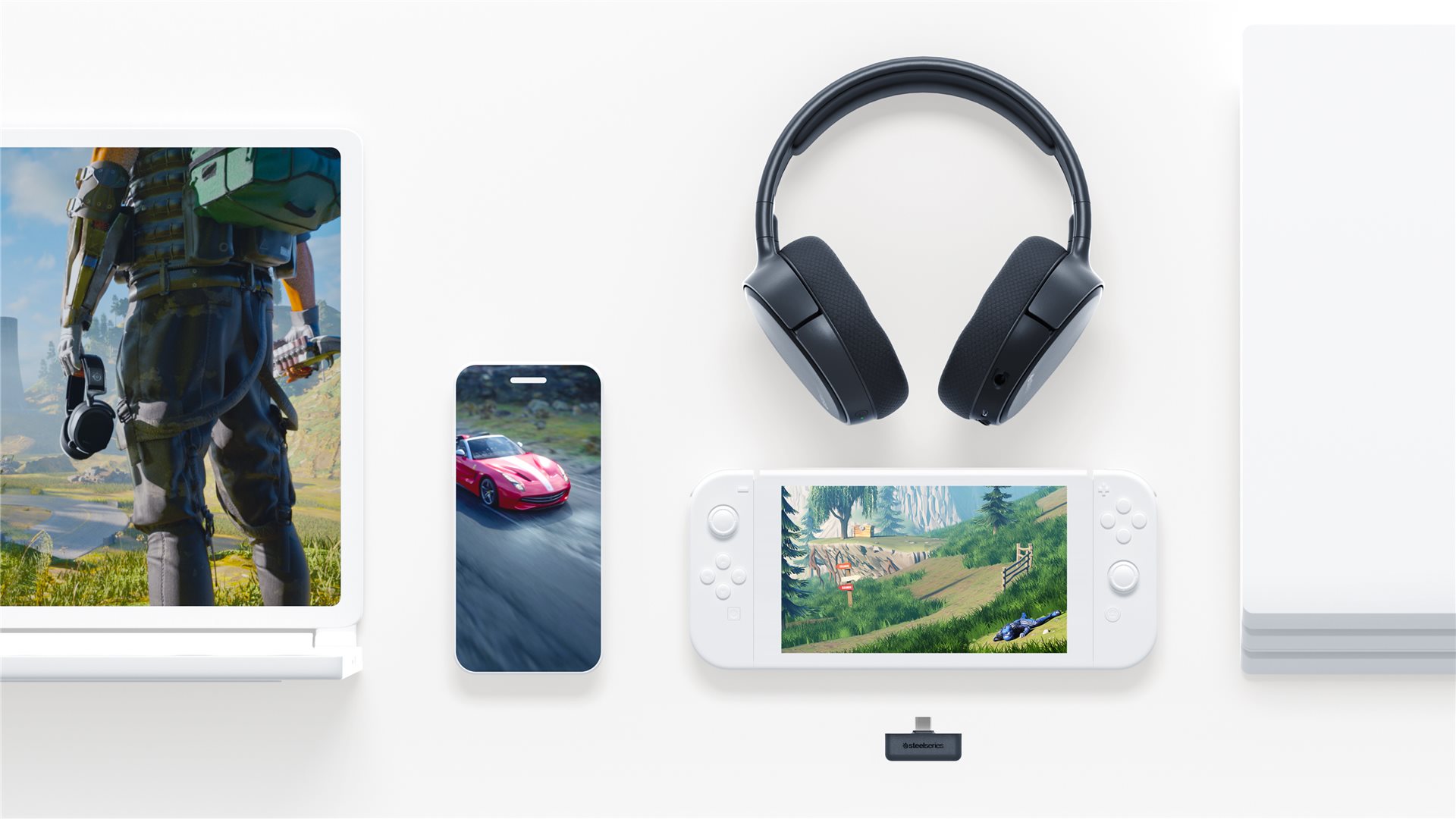 Arctis 1 Wireless uses a small USB-C wireless dongle that works well on the Nintendo Switch's USB-C port, and modern Android devices with USB-C. But wait, what about if your PC motherboard does not have a USB-C port? Not to worry, because the packaging comes with a USB-A to USB-C adapter cable.
Arctis 1 Wireless has the same ClearCast microphone technology that powers the Arctis 3, 5, 7 (check out our review on the Arctis 7), and 9x. The microphone is detachable so if you just want to listen to the audio while on the go, take the microphone out.
SteelSeries Arctis Pro Wireless is still one of my favourite wireless gaming headsets thanks to the hot-swappable battery, removing the needs to ever plug a charging cable while you game (eww). If you never try out a SteelSeries gaming headset before, I'm confident that you won't be disappointed.
If you are commuting daily like me on the train or bus, having the versatile Arctis Pro means you can use it for many different occasions with different devices. Feels like continuing your Netflix TV series today? Grab that Arctis 1 Wireless. Feels like continuing your Super Mario Odyssey on the Nintendo Switch? Grab that Arctis 1 Wireless. At home and want to play Overwatch with a friend on the PC? Grab that Arctis 1 Wireless.
SteelSeries Arctis 1 Wireless is available now and an easy purchase if you game on the Nintendo Switch while on the go every day!