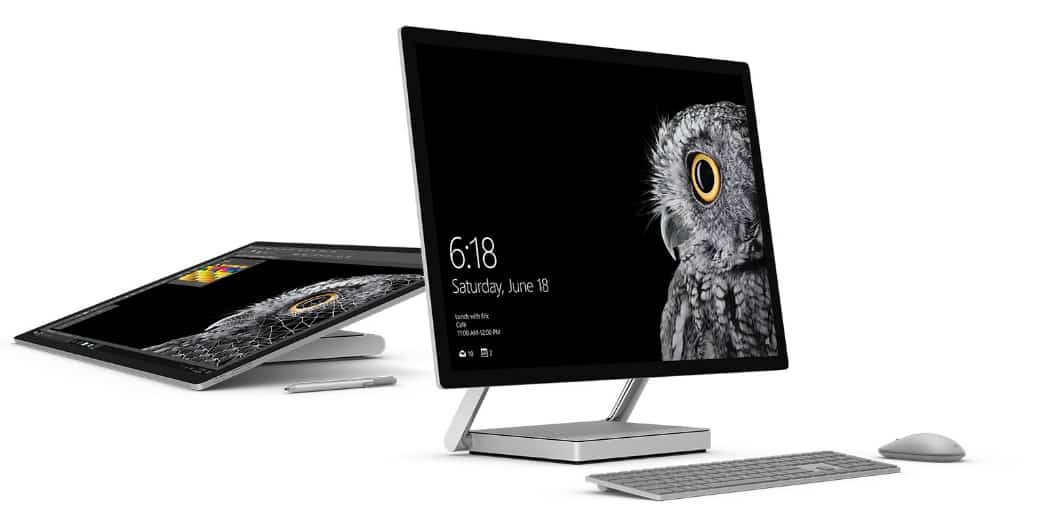 It's a new hardware from Microsoft. It's an all-in-one Windows Desktop. But it's like not your traditional Windows desktop with monitor.
In fact, Microsoft Surface Studio is a new, revolutionary product and its launch trailer is simply one the best promotional materials Microsoft has ever made in years. Even Apple is put to shame by this.
Microsoft Surface Studio official trailer:
https://www.youtube.com/watch?v=BzMLA8YIgG0
This Microsoft's re-imagined desktop comes with a huge 28″ screen PixelSense Display (which is supposed to have a higher resolution than 4K display) that looks incredibly gorgeous and thin.
Microsoft Surface Studio is definitely not aimed for an average Joe like myself though, but for artists who like to sketch ideas, doing graphic designs, or anything that involves creativity.
Sure, you can definitely use it for a daily desktop experience or gaming if you want, but you probably don't need to pay US $2,999-$4,199 for it.
Nevertheless, my inner geek definitely screams for excitement. I want it. Don't need it, but it just looks so stunning and beautiful.
Find out more about Microsoft Surface Studio.