Plantronics BackBeat GO 3 Review – Getting the right fit for earphones (wired and wireless) is a hit and miss.
I've tried lots of wireless earbuds including Plantronics' like Plantronics BackBeat Fit, BackBeat GO, and BackBeat GO 2 – but for some reason the new BackBeat GO 3 has the best fit for me personally so far.
I've been wearing Bluetooth earphones (or headphones) for many years whenever I want to listen to music or audiobooks while I commute to work. The sound is good enough (I'm no audiophile) and I just love the convenience while wearing them (hate having cables that go from my ears to my phone).
And with the latest iPhone 7 Plus (and iPhone 7) having their audio jack removed, Bluetooth earphones have the chance to shine and the newly released BackBeat GO 3 has that spot on my top recommended list at the moment.
Plantronics BackBeat GO 3 Review – Packaging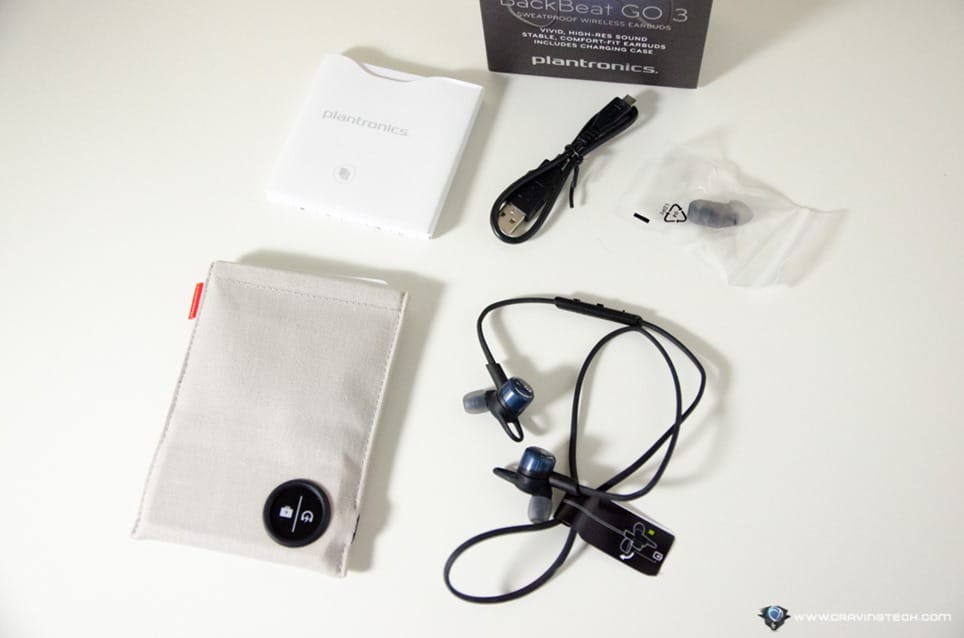 Plantronics BackBeat GO 3 Review – Design & Features
At first glance, it has this unique (and peculiar) design around the ear buds and I was wondering how well they would fit in and how well it's going to look like wearing them.
As usual, I pick the smallest ear tips first to try and go from there. The moment I figured out how I was supposed to insert the ear tips into my ear canal, I was in awe. They fit nicely inside without any discomfort to my ear canals. The peculiar shape actually helps in both comfort and fit at the same time. The ear tips are in the right angle and the soft, rubbery materials around them feel soft to the skin.
I'm also not a fan of ear loops (stabilisers) normally, but I can barely feel the BackBeat GO 3's when I wear them. The stabilisers help in supporting the fit and keeping the whole piece in place. And again, they are so comfortable thanks to the rubbery material and stay sturdily in my ears.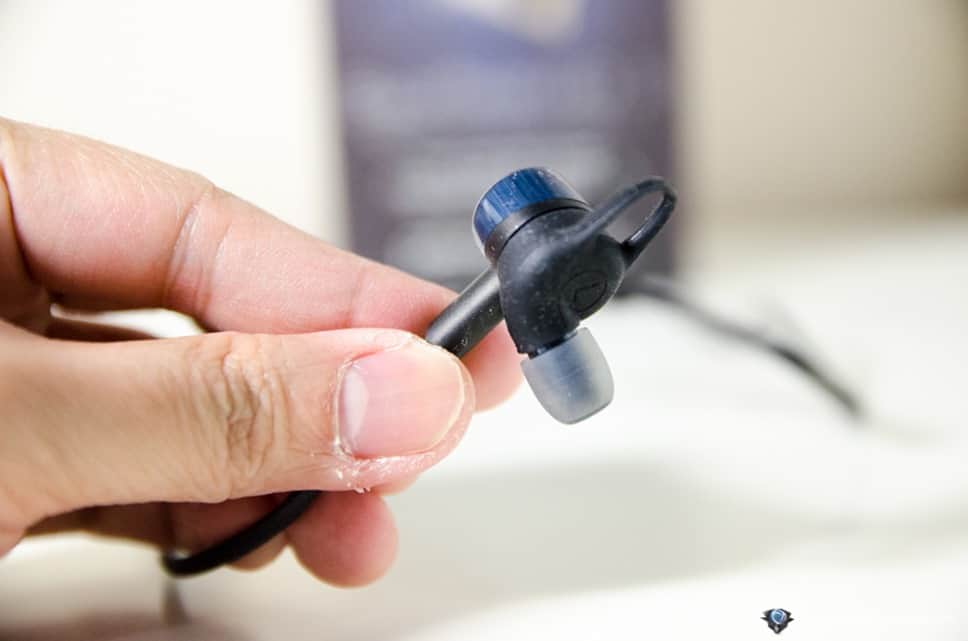 Thanks to the perfect fit, the earphones offer great passive noise isolation – which I appreciate as I walk to and from work through Melboune's peak traffic. With the music on, I barely got distracted when I tested listening to my favourite tunes daily.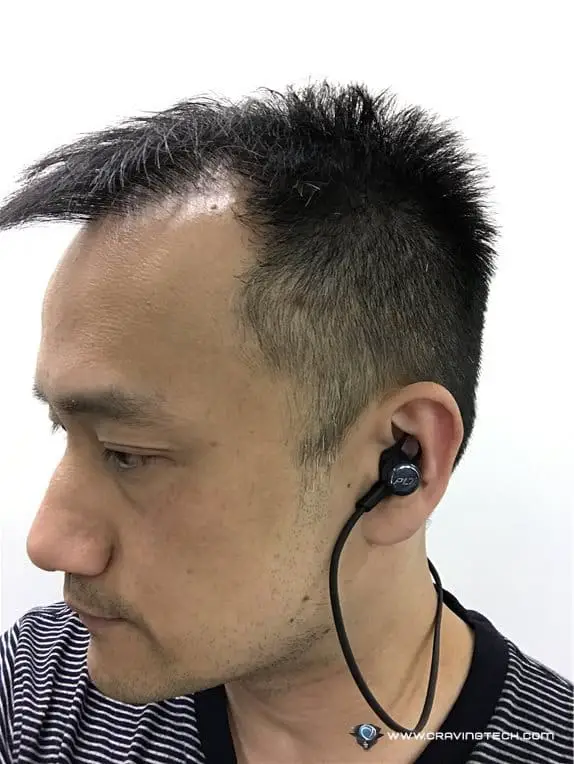 Now, I wasn't expecting to be impressed by the sound but I was amazingly surprised. The audio is crisp, doesn't sound flat and muffled like some cheap earphones. As a musician, I can identify the instruments, tones, and many more easily in the songs. It also feels as if the music instruments are played from different directions (i.e wide sound stage), which enhances the music listening experience.
The inline controls allow you to control audio playback, calls, and also activate Siri on the iPhone (Google Now on Android or Cortana on Windows Phone). Each button looks and feels different, so I can always differentiate them with just the touch of my finger without looking.
There is also an option to get the optional, portable charging case for the BackBeat GO 3. The case has a built-in battery that gives you 2 full charges or 13 hours of extra listening while keeping your Bluetooth earphones secure inside it. The BackBeat GO 3 itself has roughly around 6.5 hours of listening time.
The portable charging case is a significant improvement from the BackBeat GO 2 charging case, in my opinion. It looks better, more spacious inside, and it even has cool battery indicators for BOTH the earphones and the charging case.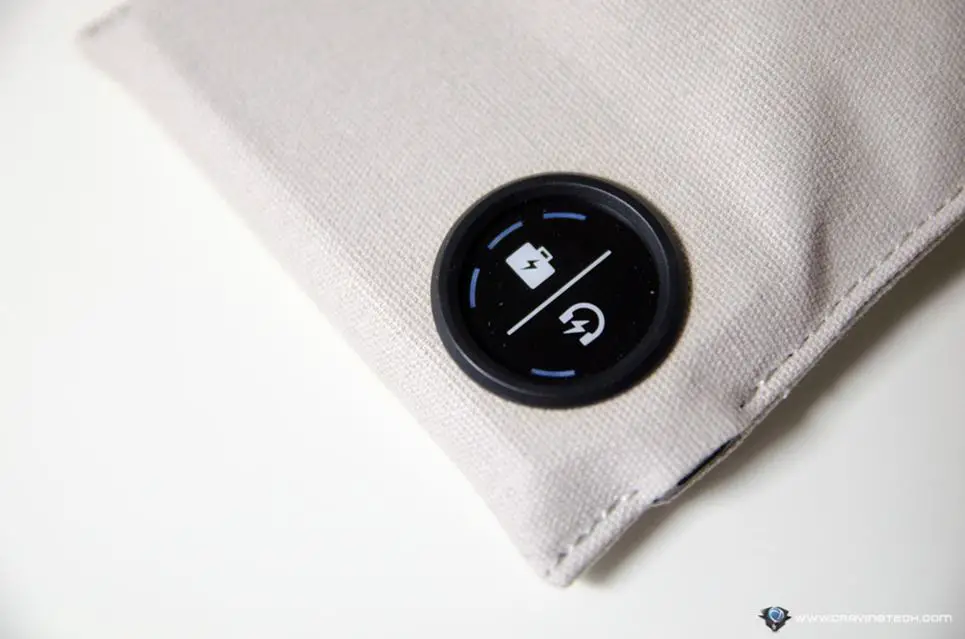 I honestly haven't tested the earphones to make calls but don't expect magic when you are out and about in a windy city like Melbourne. Usually I'd have to speak louder and it should be no different with the BackBeat Go 3.
Plantronics BackBeat GO 3 Review – Conclusion
Going from BackBeat GO 2 to BackBeat GO 3, the ear tips design is a major improvement. Rather than having them dangling perpendicular to your ears, the new design may look peculiar at first, but gives you a much better fit and comfort (though it somehow makes the size larger). The sound quality is also pretty good, with clarity and good volume.
Plantronics BackBeat GO 3 has now become my favourite Bluetooth earphones to have and use, beating the Beats Powerbeats 2 by a small margin. However, combined with the price and the extra handy charging case, it has definitely won me over.
Disclosure: Review sample was supplied for reviewing but all opinions are mine