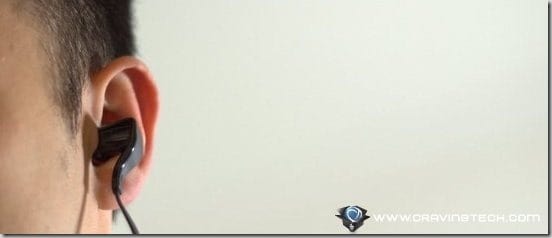 Plantronics BackBeat GO Review  – I was very happy with my Plantronics BackBeat 903+ Bluetooth headset. That is, until I lost it some months ago. Tons of Bluetooth headsets to review afterwards, but none could really compare to the BackBeat 903+ stylish design and sound quality.
That is, until the Plantronics BackBeat GO was introduced and launched.
Peter Petrides, Plantronics National Retail Sales Manager in Australia, met me to demo their BackBeat GO a couple of weeks ago. Had to disappoint him a bit because I already read and knew about the BackBeat GO before he met me :) Nevertheless, I was still amused to be able to see it in real life and held it in my hands.
The BackBeat GO was made for general consumers such as you and I, who love to be able to listen to their music, watch movies, and make/receive calls anywhere, anytime. Its stylish and compact design mean that you can comfortably carry it around every day when you commute to work or to study.
Plantronics BackBeat GO Review – Packaging
The packaging is new, compared to the usual Plantronics packaging design in the past (I believe this will be the new packaging design for their future products from now on). It's cooler to look at and much easier to open.
Plantronics BackBeat GO Review – Design
The Plantronics BackBeat GO has no wires to your device, no playback controller unit to clip onto your shirt, and no other bulky thing to carry. It's simple and highly portable.
You place the cable that connects the two stereo earbuds behind your neck and then tuck the earbuds into your ears. You can leave it around your neck after you take the earbuds off so you won't lose it and also to gain an extra point for style.
The cable is longer than the BackBeat 903+ and also tangle free. Ever get frustrated because you have to tie your earphones cable around every time you finish using your headset? With the BackBeat GO, you don't have to do that anymore.
The inline controls are located on a tiny controller unit near the right ear bud. With this, you can control your music playbacks, answer/make calls, and also to run your mobile's voice recognition software (I can confirm that BackBeat GO works with Siri – by just pressing and holding the main button for a few seconds).
Although the tiny size means portability, it takes some time to get used to. On the first few days of wearing the BackBeat GO, I had to crawl my fingers around the control unit to find the main button, often mistook it for the volume controls. Once you get used to find out where the button is located (on the higher elevated surface compared to the volume controls), you'll be pleased with Plantronics' decision to keep the inline control unit small and light.
There isn't much feedback on the unit visually apart from a tiny LED (to save battery, obviously), but there are audible ones (when the device is waking up and trying to pair, volume controls, low battery warning, and so on).
Plantronics also include different cushioned eartips in the packaging (wish there are smaller ones though) and also optional stabilisers (to ensure that the earbuds do not come off your ears). I've chosen to use them as they are quite comfortable anyway and to ensure that I won't have any embarrassing moment in public (i.e earbud falling off when I walk).
Plantronics BackBeat GO Review – Features and Impressions
Slim design with tangle-free cable
I've been using the BackBeat GO every day to commute to work. The slim design and tangle-free cable means easy storing when I'm not wearing it. Whether to leave it on the desk or inside a drawer, it's quick and easy.
Up to 10 days standby power (and 4.5 hours of listening and talk time) means you only need to recharge the BackBeat GO occasionally. Unless of course, if you use the BackBeat GO continuously in an 8 hour-work-shift. Thankfully, recharging only takes about 1-3 hours.
Full-on stereo sound with quality
Listening to music feels good with the BackBeat GO. The Bass is also decent without drowning the mid-high tones away. Listening to Podcasts or Audiobooks is also a breeze and the voice is clear. I do find that I have to push the earbuds deeper into my ear canals to be able to enjoy the bass and audio clarity to the fullest.
Auto sleep
I love how BackBeat GO automatically goes to sleep/standby mode after some period of time if it loses the current Bluetooth connectivity. This should further save the battery on the headset. Pressing the main button once turns it on and pressing it again will auto play the currently paused/stopped music.
Passive sound insulating
There is unfortunately no active noise cancelling feature here, but the sound-insulating in-ear buds will isolate you enough from the outside world and get immersed in your music. If you tuck the earbuds far enough, you can really shut yourself out (which I won't recommend). I do wish that they have the OpenMic™ feature on the BackBeat GO like the BackBeat 903+ (basically a button press where your music will be paused automatically to listen to your surroundings).
Battery meter is automatically available on iOS and requires an app for Android devices. The battery meter indicates when to charge before it's too late.

No frequent Bluetooth disconnections or cut-offs when the phone is inside my pants pocket.
Most Bluetooth headsets I reviewed frequently disconnects/had cut-offs when I left my iPhone inside my pants pocket. Often I had to take my phone out and hold it in my hands to get continuous music without interruptions. Plantronics BackBeat GO does not have this problem!
Plantronics BackBeat GO Review – Conclusion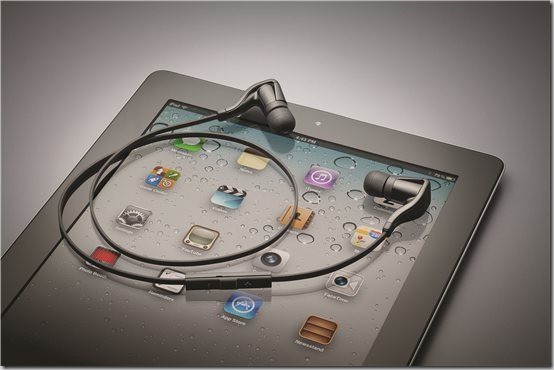 Plantronics BackBeat GO
With Plantronics BackBeat GO, you can listen to your music, watch movies, or make calls in style. Its simplistic and minimalist design make it appealing to be carried around in a day to day basis.

It's one those useful wearable "gadgets" that makes you want to show it off to the people around you and get a "How cool is that!" look.

If you already have the BackBeat 903+ then in my opinion, there is no real reason to pick the BackBeat GO. If you don't have any of them yet, then pick the BackBeat GO. I like the longer cable, less bulky, and the in-ear design.
NOTE: Plantronics BackBeat GO review sample was provided for the review