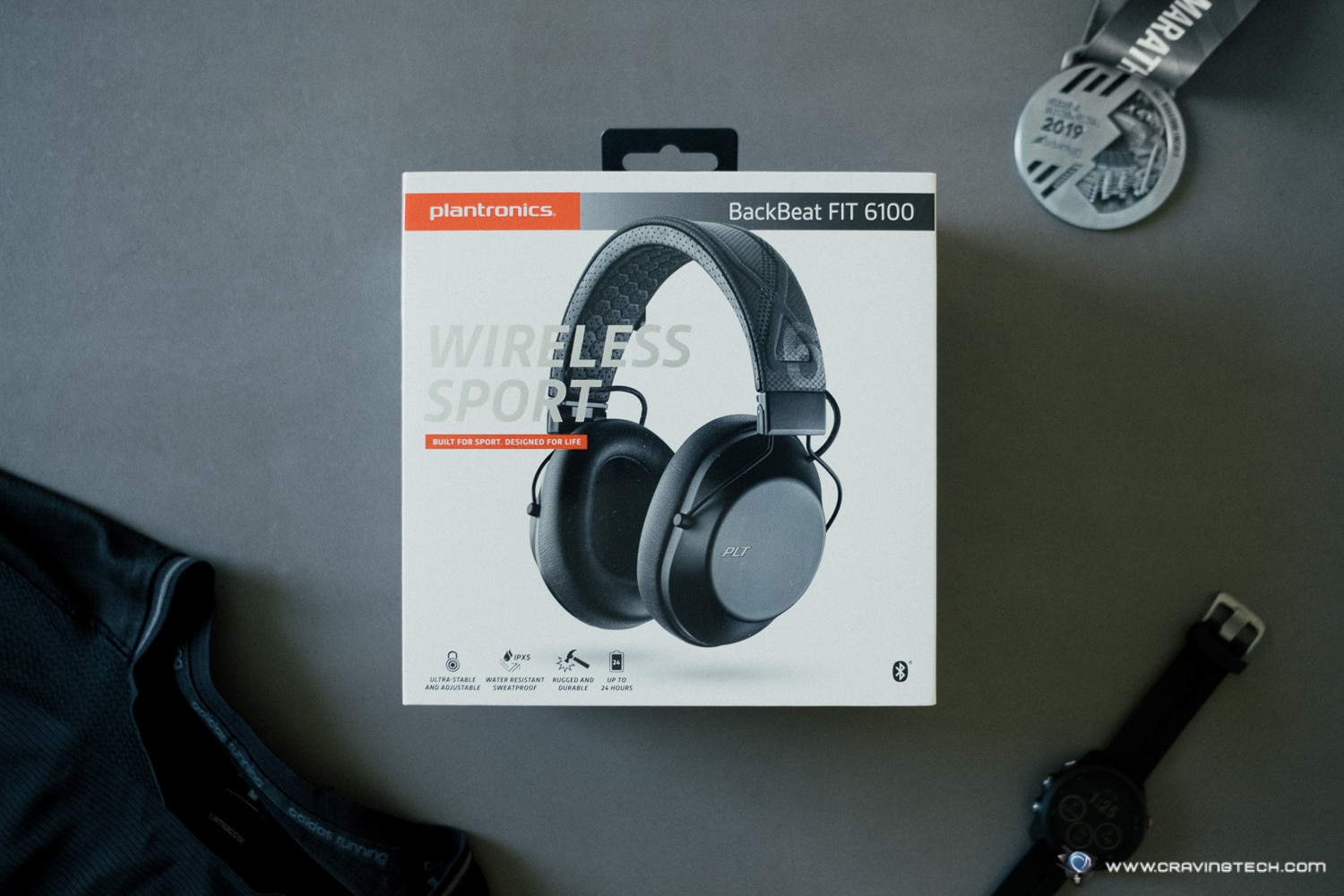 Plantronics BackBeat FIT 6100 Review – Plantronics just keep adding great products into their BackBeat FIT line up. This time, we get our hand on the newest wireless headphone designed for sport.
Plantronics BackBeat FIT 6100 is something fresh in the industry and packaged with interesting features.
Plantronics BackBeat FIT 6100 Review – What's in the box?
The product serves a good impression to its customers. It has this wrapping paper that tucked in with sticker and gives a premium feel to it. Inside the box,
there are the headphones itself, a micro USB charging cable, a micro USB to 3.5mm cable, and a quick start guide (with other information papers). It surprises me that Plantronics does not include a designated case for the headphones, even though it feels durable by itself.
Yet, it is a good touch that Plantronics still take good care of its non-wireless users by providing micro USB to 3.5mm cable. But it is such a drag that it still uses micro USB to charge, instead of USB-C. Though they claim that 15-minute charge could make up to 6 hours worth of listening time.
Plantronics BackBeat FIT 6100 Review – Build Quality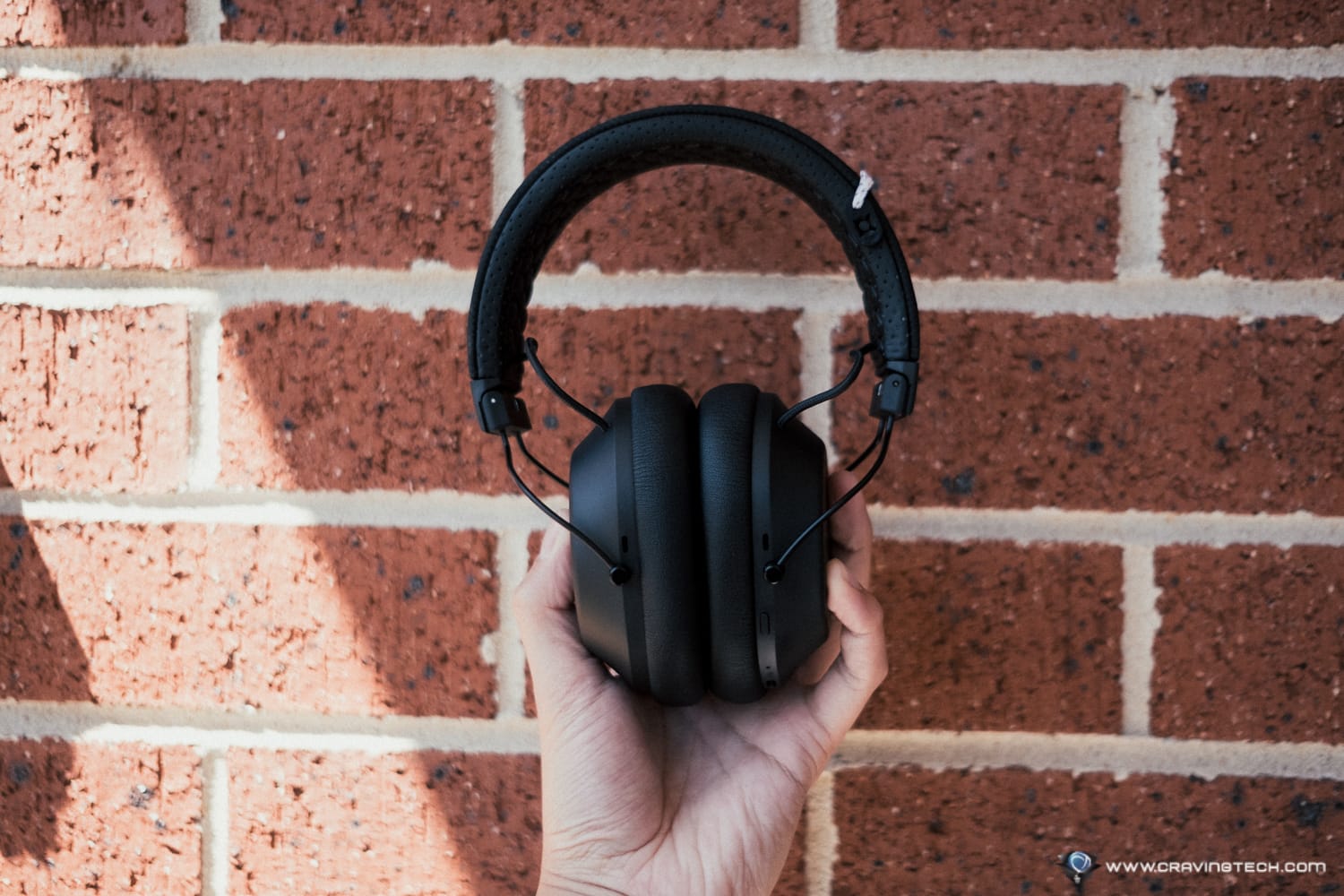 Weighing only 240 grams, Plantronics BackBeat FIT 6100 provides comfort to the users while doing their workouts. The only compromise to be made is to make the headphones out of plastics.
I can comfortably say that the plastic in this headphone feels solid and rigid to bring it to any work out sessions. I tested out by getting it out for an easy 5 km outdoor run. It was a normal spring Melbourne weather, 20 degrees Celsius with the sun out. All I can say that this is a comfortable headphone to go out for a run. I was skeptical before because I usually used a pair of earphones for a run due to its size. To my surprise, the BackBeat FIT 6100 sits comfortably with its lightweight body, comfortable headband, and ear cushions.
In a running session, I tend to sweat a lot. After 2 km of running, my ear cushions were all wet and they got a little warm in the ear area. Thankfully, it is IPX5-rated water-resistant that could repel water spills. The sweat on the ear cushions can also easily be removed by wiping it with either a damp or dry cloth.
The only problem I faced while wearing the headphone is that it slides a little bit to the side. While running, I often check out my pace and heart rate on my sports watch. If I spend too much time tilting my head down, the bumpiness from running will slide the headphone bit by bit. Finishing the 5 km run, I adjusted the headphones twice only. For me, it's still a good experience wearing this headphone because of its full sound you get from a headphone. On the other note, it's a better headphone to use for colder weather or indoor sessions.
Plantronics BackBeat FIT 6100 Review – Audio Quality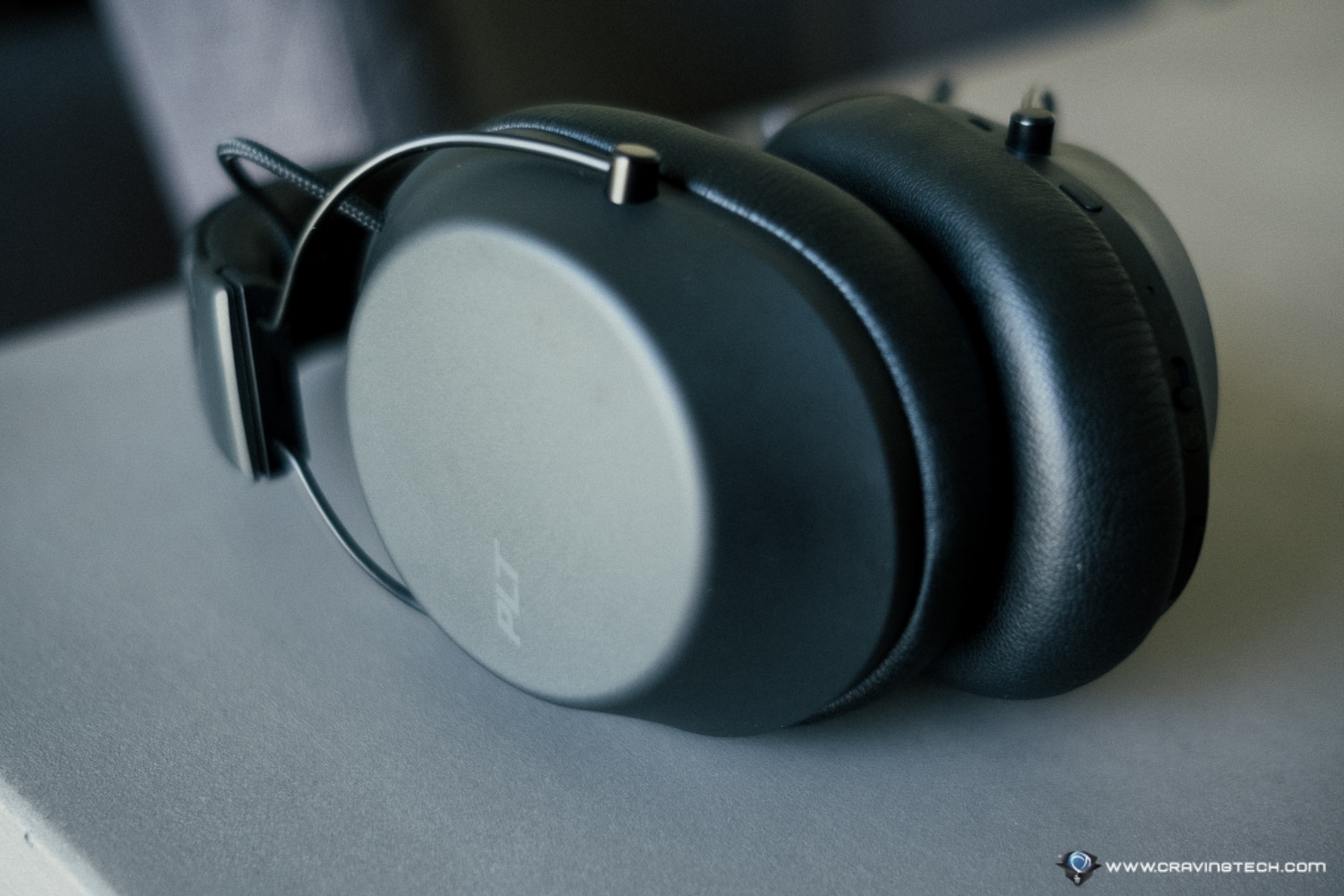 I am happy with the audio quality that this wireless headphone can produce. This product will satisfy even more low-end lovers.
The low and mid-frequency serve me well. The bass is punchy and suited perfectly for those who listen to a lot of hip-hop and rock records while hitting the gym. Although in my opinion its mid-high to high-end frequency sounds a bit too airy and lacking a bit of clarity.
I am judging the audio quality by its factory setting, by the way. You can always change the settings through the free BackBeat app.
Plantronics BackBeat FIT 6100 Review – Main Features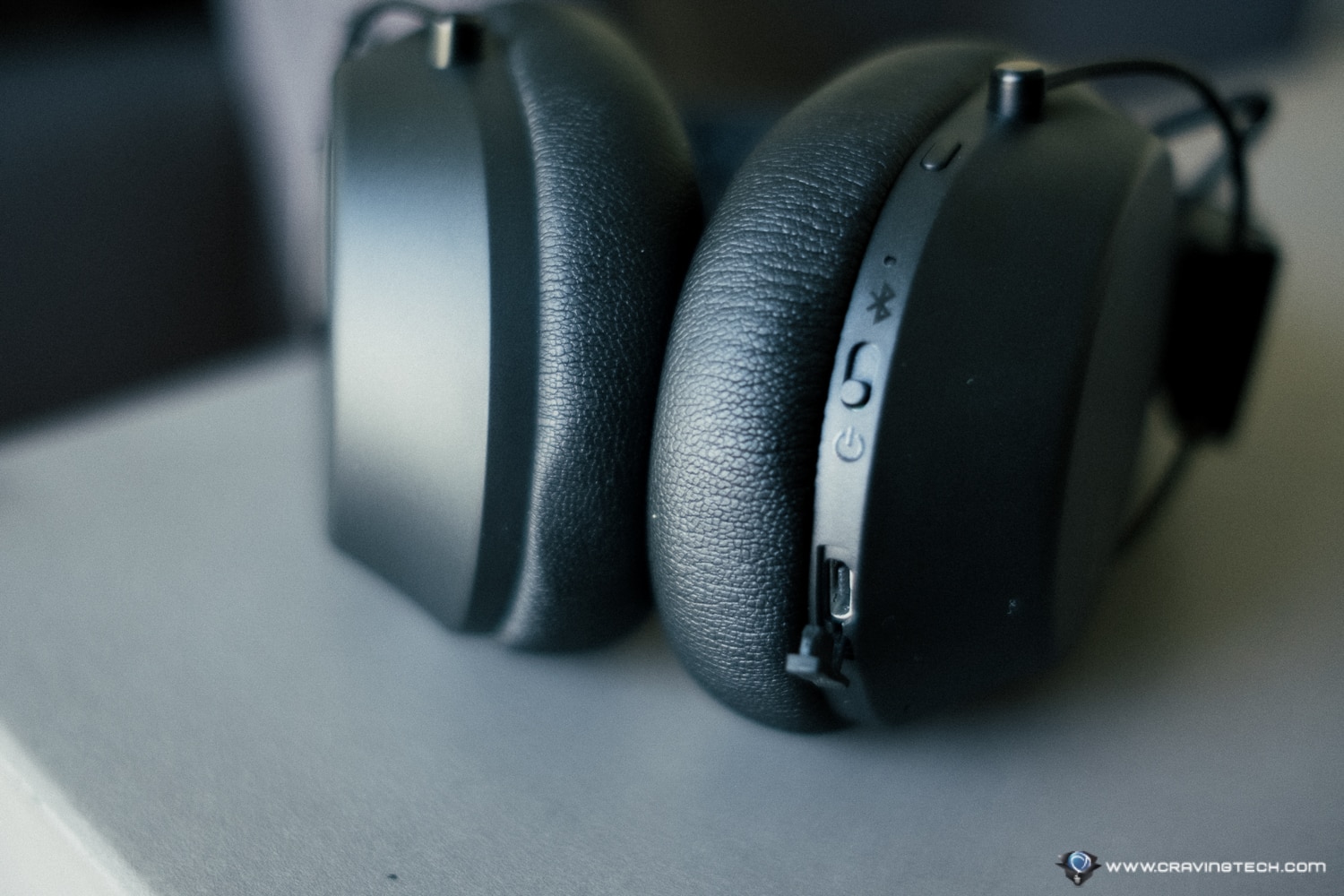 The feature I like the most is the awareness mode switch. It is not the first one in the market, but Plantronics put a button dedicated for it.
In a daily or sport session setting, it can be useful when you bump with someone you know or when you want to cross the road while having your headphones on. The designated button makes it more tactile and works as a feedback system. Plantronics does it right with this headphone and needs to implement it to their future devices.
The controls are done by touch controls on the right side of the headphone. I'd say it is seamlessly done by Plantronics. Changing volume and tracks are easy and have never failed me. The only problem is when pausing the music as there is a slight delay (around 1.5s) until the music pauses. And it does the same when playing a paused song.
Turning on and off is also straight forward. Moving the button to the middle will turn on the device. Flicking the button one more time will make the device turns into pairing mode. This is helpful when you have a lot of devices to work with, or just want to lend it to a mate.
Lastly, I like the idea that they put an adjustable strap on the device. Have you ever wanted to lift your PR weight for your squat and need a little boost from your music? Then you press your headphone closer to the ear for a while and realise you cannot do that while doing the squat. This is what the adjustable strap made for.
You can adjust the strap to make the headphone tighter and hear more of the lower end of your music. I used this feature for my 5 km run and it still feels comfortable on my ear. You need to take off the headphone though to adjust the strap. This is a good idea for future headphones that can be implemented with a different method.
Plantronics BackBeat FIT 6100 Review Conclusion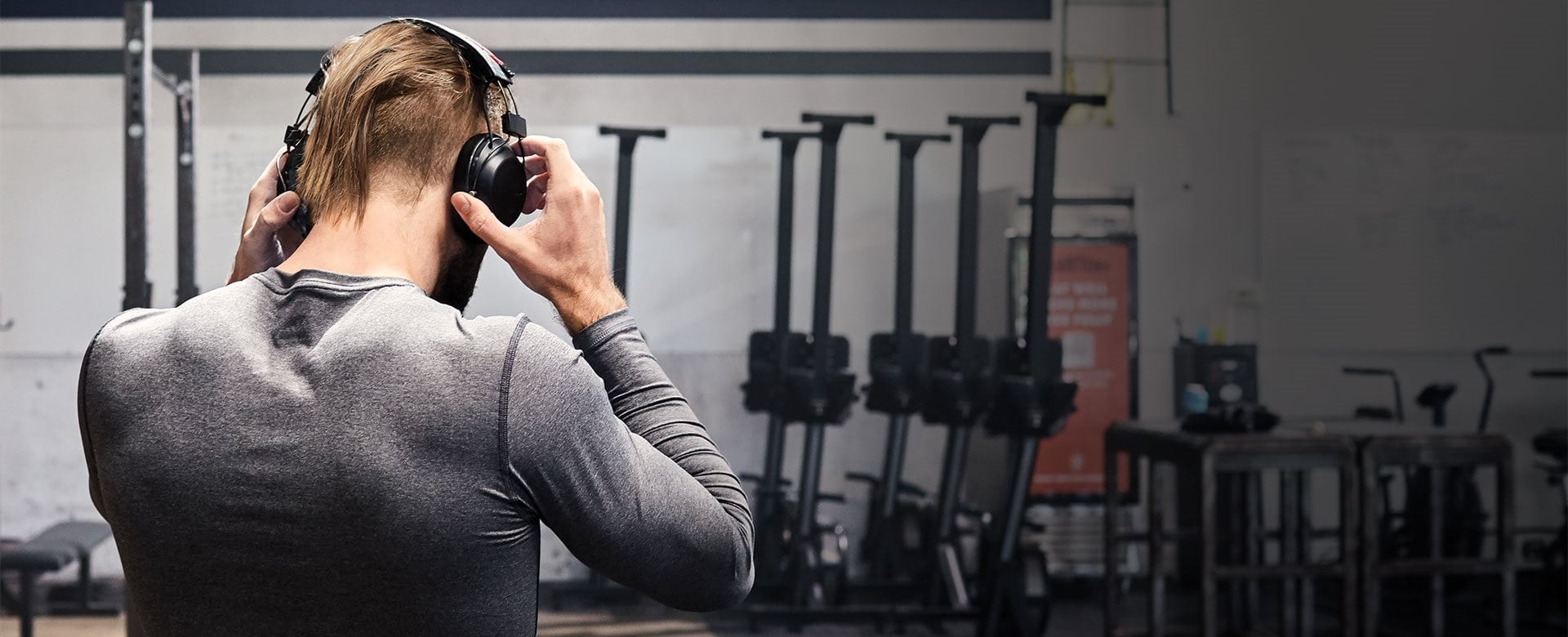 Plantronics BackBeat FIT 6100 is made for those who have an active lifestyle. I can see this product to serve a gym-junkie or a casual runner, like me, who wants to listen to good music while working out.
On top of that, you can take this for your daily commute with the help of awareness mode that could save your time taking your headphones on and off. Overall, it is a solid and light headphone packed with helpful features in it.
Plantronics BackBeat FIT 6100 is available now for AU$299.99 in major retailers around Australia and also at Amazon.
Disclosure: Plantronics BackBeat FIT 6100 review sample was supplied for reviewing but all opinions are mine and not paid
Plantronics BackBeat FIT 6100 Review