EPOS has announced the availability of the IMPACT 1000 Bluetooth headset, an on-ear device designed to cater to the needs of professionals who value effective communication, particularly in noisy environments.
The modern work landscape allows professionals to work flexibly from anywhere and at any time. However, the open office concept brings various distractions and ambient noises that can hinder employees' engagement and performance. In response to these challenges, EPOS has developed the IMPACT 1000 to address the everyday obstacles faced in this work environment.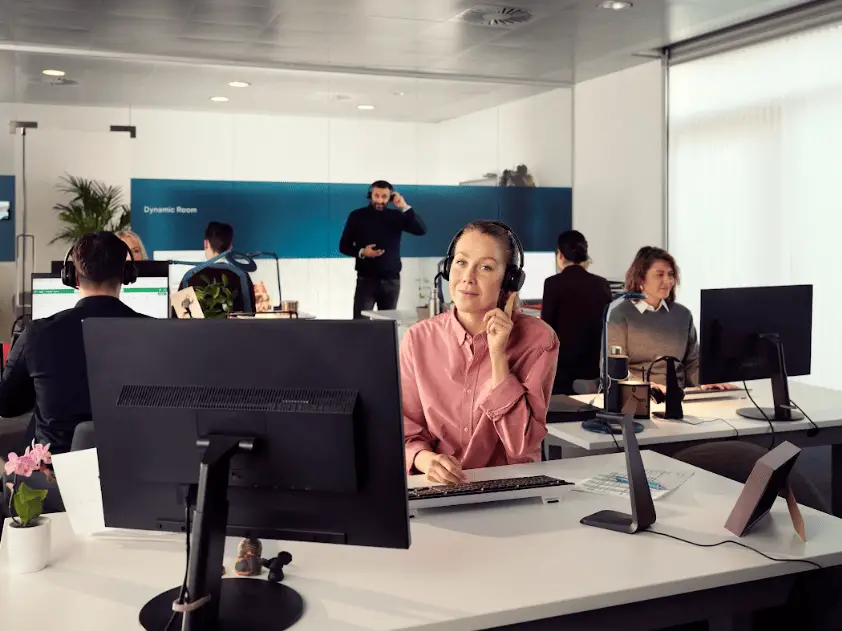 The IMPACT 1000 incorporates hybrid adaptive Active Noise Cancellation (ANC) and industry-leading voice pickup powered by EPOS AI, leveraging the remarkable BrainAdapt technology. This combination reduces brain fatigue and enhances users' performance during dual tasks, regardless of their location.
The hybrid adaptive ANC, effectively blocking unwanted background noise and enabling uninterrupted conversations with reduced mental strain.
The IMPACT 1000 has been meticulously designed with user comfort in mind. Its lightweight construction, soft cushions, headband padding, and Super Wideband technology provide users with all-day wearing comfort. The headset also offers convenient features such as a contactless charging stand, intuitive on-headset controls, and a suite of intelligent functions.
Furthermore, the IMPACT 1000 boasts triple Bluetooth connectivity, allowing users to stay connected to three devices simultaneously, enabling mobility during calls. The Talk Through feature enables seamless communication with colleagues without the need to remove the headset, while the 360 busy light indicates when users are engaged in a call.
EPOS IMPACT 1000 on-ear Bluetooth headset is available now globally with prices start from A$485.00.