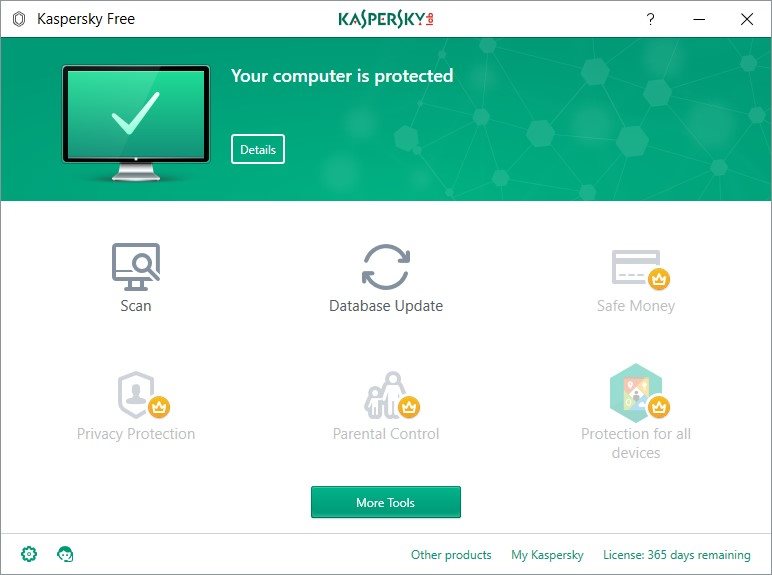 Kaspersky Antivirus is one of the most popular antivirus software around the world and was my favourite antivirus back in 2010-2012 (check out the Kaspersky Internet Security Review here at Craving Tech).
Unlike other antivirus solutions that offer a free version, Kaspersky Antivirus had only been offering a paid solution, until now. Kaspersky has just announced Kaspersky Free – a free alternative solution for those who do not need all the premium features that the paid version offers.
The free version will still be using the same antivirus engine so there isn't any hidden compromise here. What you don't get for using the free version are premium features like Parental Control, Online Payment Protection, and Secure Connection (VPN) – which are available on the paid version.
Now, before you get too excited, the free launch will be rolled out in stages globally, so you may have to wait a little bit if it's not available yet in your region. According to Kaspersky, the first wave will be rolled to those who live in the U.S.A, Canada, and Asia Pacific countries (which should include Australia and New Zealand). Second wave will be rolled out in September and include countries such as India, Hong Kong, Middle East, Africa, Turkey and Latin America. The third wave will be in October to Europe, Japan and South Korea. And for the last wave in November: Vietnam and Thailand.
If you want to check it out, go and download Kaspersky Free Anvtivirus solution.
Source: Kaspersky blog