Kaspersky Internet Security 2012 Review – Kaspersky antivirus has always been one of my most favourite antivirus software. It has proven in the past that it could detect more viruses than a few others I've tested.
So when the new Kaspersky Internet Security 2012 came out, I was quite excited and requested to review the software right away.
Kaspersky Internet Security 2012 is a bundle of all the protection goodness you'll need when you are using your computer, both offline and online.
The installation was pretty simple and there weren't any complicated options you need to select during the process.
Before long, you'll be presented with the Kaspersky Internet Security 2012 main window: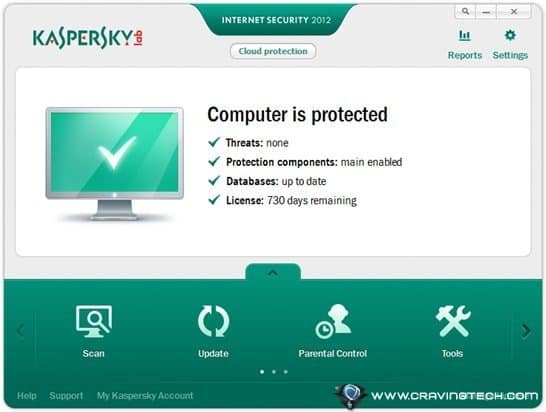 On this main dashboard, you can quickly look at a glance the status of your computer (number of threats detected, your license information, and a few other bits and pieces), reports, and access to Kaspersky Internet Security 2012 features:
Scan
A standard feature of every security application bundled with an antivirus. It will start to scan the system and you can then choose between a full scan, vulnerability scan, or critical areas scan. Of course, the full scan will take the longest though the most thorough one.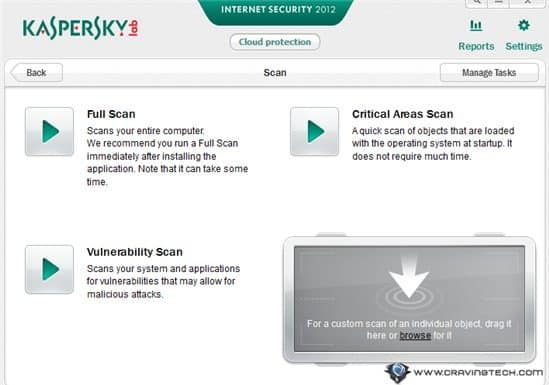 The best is of course to leave a Full scan running overnight when you are not using your computer and to let it scan and clean your entire system.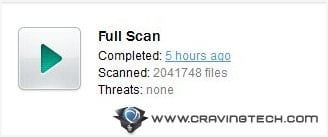 Update
This updates the virus database and application, if any. You don't have to press this all the time, as the software periodically checks and updates itself for you.
Parental Control
To keep your children from the dangerous stuffs over the internet with pretty good settings to tweak.
Tools
Access a bunch of tools such as creating a rescue disk in a bootable CD or USB flash drive, privacy cleaner, and a few others.
Applications activity
A more advanced look of the task manager, providing info about the running tasks and if there is a possibility of a dodgy one in your system.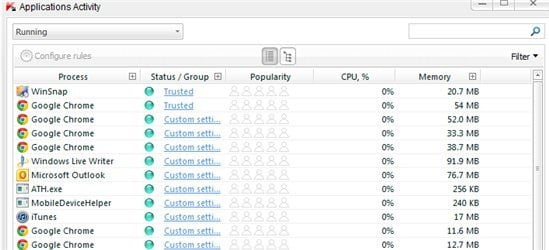 Network Monitor
Check the network activity in case you suspect anyone is stealing your bandwidth or if there is a dodgy malware downloading/uploading malicious things. You can also check the traffic, open ports, and blocked computers.
Virtual Keyboard
I guess this requires no explanation? An on-screen keyboard, if you think that your computer has been attacked with a key logger virus.
Safe Run for Websites
An added layer protection which will keep you even safer when you have to enter your credentials safely and securely (such as online banking). This mode will make sure that your browser doesn't store any data and also add a sandbox/isolated environment. When enabled, you'll see a greenish glow around your browser.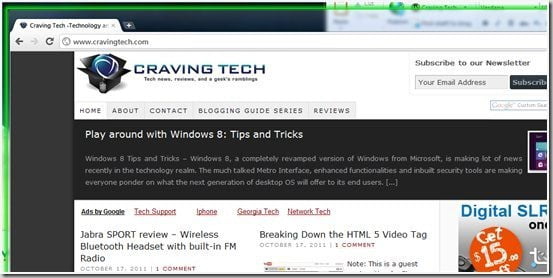 Quarantine
Contains all files that could not be disinfected and waiting for you for further actions (such as removing them once you've checked that they are safe to be removed).
Kaspersky Internet Security 2012 Review – Impressions
There are tons of things that this software do and protect and there is no way to tell you about them one by one in a single review post.
I like the fact that its Firewall scans and prompts me when there is a new executable being run in my system: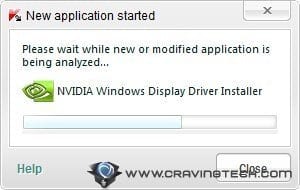 The application analyser will scan the exe file for viruses and all that, before Windows actually executes the program.
When a program tries to set-up a connection to the outside world somewhere, Kaspersky Internet Security 2010 would also prompt me to make sure that the program is safe and that I invoked it.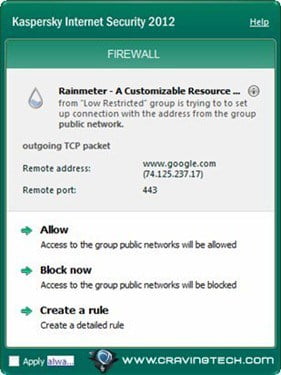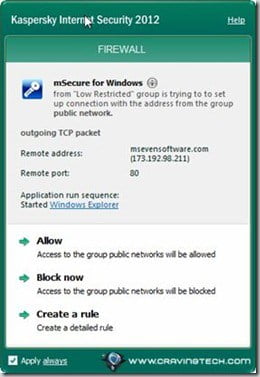 You wouldn't want an unknown application sending something to a suspicious location now, would you?
It also protects you when you accidentally click a malicious link in your email inbox or even when "your friend" sent you a link through the instant messaging application. Sometimes we weren't aware of this and happily click the link away, not knowing that it takes us to a spammy or scam site! Thanks to Kaspersky Internet Security 2012, this will never happen because it will display a red alert (you can't miss it) and advice you to block that action.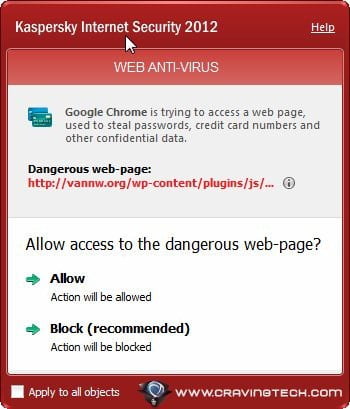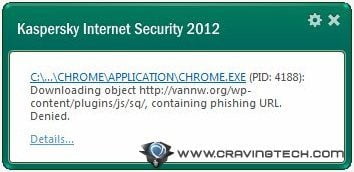 Kaspersky Internet Security 2012 uses cloud-based technology to make sure that you are protected immediately by gathering threats from millions of computer users around the world. This way, new threat can be detected and dealt with swiftly.
There are a few other features such anti-spam (help identifying spam coming in to your Outlook inbox), anti-banner (block banner ads but displaying blank space instead of collapsing them unfortunately), gaming profile, and a few others.
Kaspersky Internet Security 2012 Review – Conclusion
Kaspersky Internet Security 2012 is pretty simple and easy to use. There aren't many things you need to tweak as the default options are good enough for most users. Protection runs automatically behind the scene in most cases too, which is good.
One thing I like most about Kaspersky Internet Security 2012 is the number of protections it offer and also the fact that it prevents threats from coming into your system! If you are looking for a good security and/or antivirus solution this year, take no further than Kaspersky Internet Security 2012 as I highly recommend it.
For Australia & New Zealand, you can buy Kaspersky Internet Security 2012 at Australia Kaspersky Lab Store (with a buy one get another year free promo).
Note: Kaspersky Internet Security 2012 Review license was provided for the review
Kaspersky Internet Security 2012 Review – Pros
+ Clean interface, easy to follow and understand
+ Protects automatically behind the scene
+ Protects even before the threats can do anything in your system
+ Protects well
+ Good firewall
+ Good anti phishing feature (when you click on a dodgy URL)
+ Anti spam, and also have a few other features
+ Thorough report
Kaspersky Internet Security 2012 Review – Cons
– Lots of features that we may never use (wait, I guess this shouldn't be in Cons?)