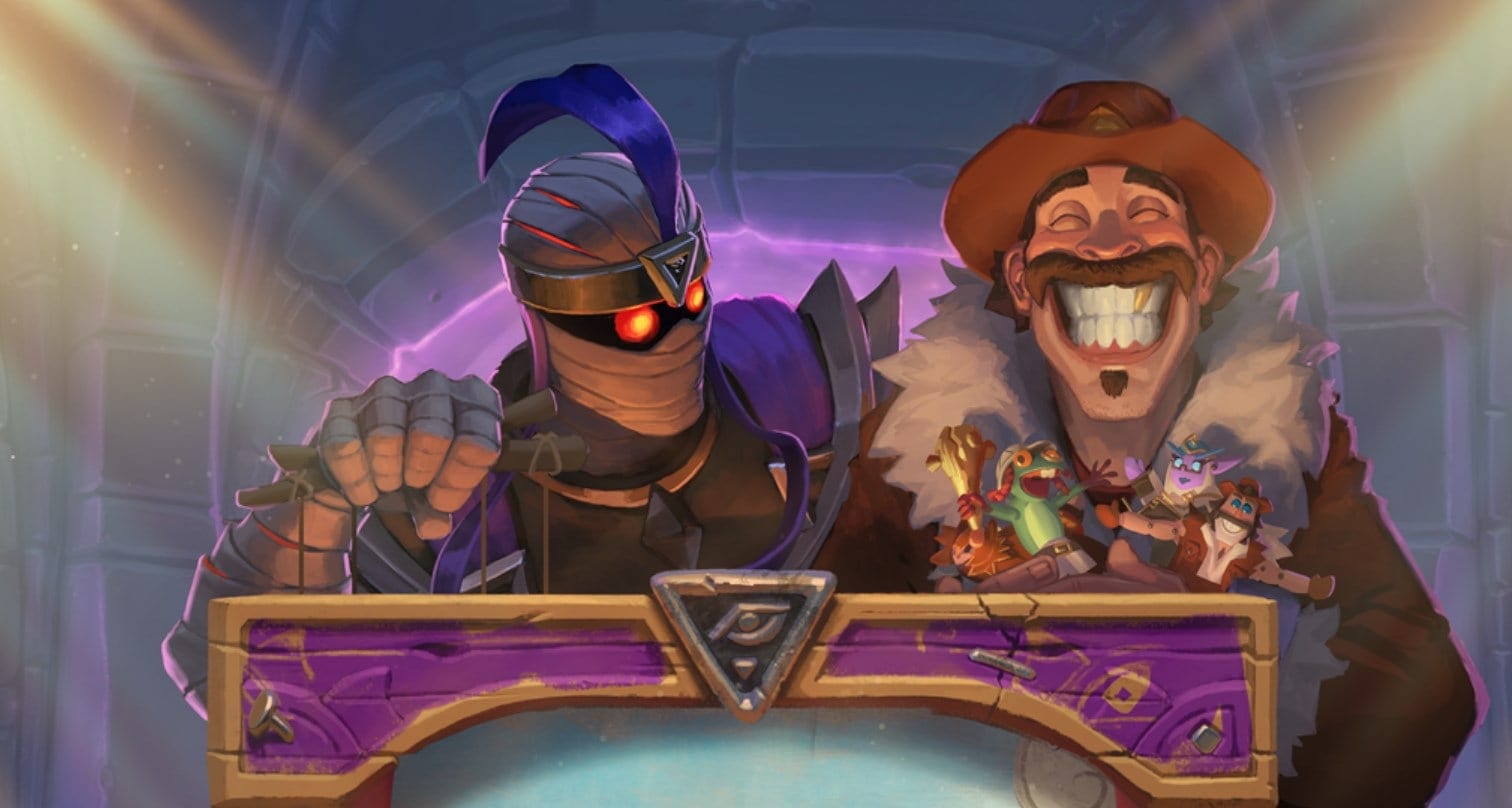 The last Solo Adventure of the Year of the Dragon in Hearthstone is finally here, coming in 4 separate chapters that will be unlocked throughout the month and the next.
If you've been busy making decks and cards from the Descent of Dragons Hearthstone expansion, this might be a good time for a break and enjoy some solo campaigns from the new Galakrond's Awakening, launched yesterday.
Galakrond's Awakening Chapter 1 is already live now and comes for free for everyone. You'll experience the single-player story of Arch-Villain Rafaam's master plan from both sides (League of E.V.I.L and League of Explorers). When you play the Solo Adventure, you have to pick which side you want to play through first. At any time, you can stop and switch side to experience the story from the other side, with different decks.
Note that only The League of E.V.I.L. Chapter 1 is free for all players. You'll have to purchase the complete Chapter 1 for $6.99 or 700 gold to be able to play The League of Explorers with three bonus collectible cards, as well as the four collectible cards rewarded for clearing encounters in the League of Explorers chapter. You can also purchase the Galakrond's Awakening bundle, including all chapters, for $19.99. Or you can always unlock with the in-game coins later on, week by week as the other chapters are unlocked.
Here are Galakrond's Awakening Chapters unlock schedule (for both League of E.V.I.L. and League of Explorers):
Chapter II – 29 January
Chapter III – 5 February
Chapter IV – 12 February
To see the complete set of the new cards to unlock, make sure to head off to Blizzard's official post on the Galakrond's Awakening launch.
I've finished the whole Chapter 1 on both sides within a day – it's pretty quick, yet fun, as you are given different preset decks and playstyle each round (depending on the hero you are playing at that time).
The unlocked cards so far are non-legendary ones (those are coming on the next chapters) and they may or may not fit in your current deck. Some fit in certain meta, like if you are playing Elementals deck and some can go into any deck you have.
The missions are varied and I quite like how we are given a preset deck this time as it allows me to actually experience a few focused decks like Lackeys and spells heavy. Each hero's power is different too and it's actually quite fun trying to balance between using the hero power and the cards at hand.
And as always, the game is full of banter between the heroes and enemies, and some comments about the cards used did make me chuckle.
Definitely looking forward to unlocking the next chapter next week and continue the journey.