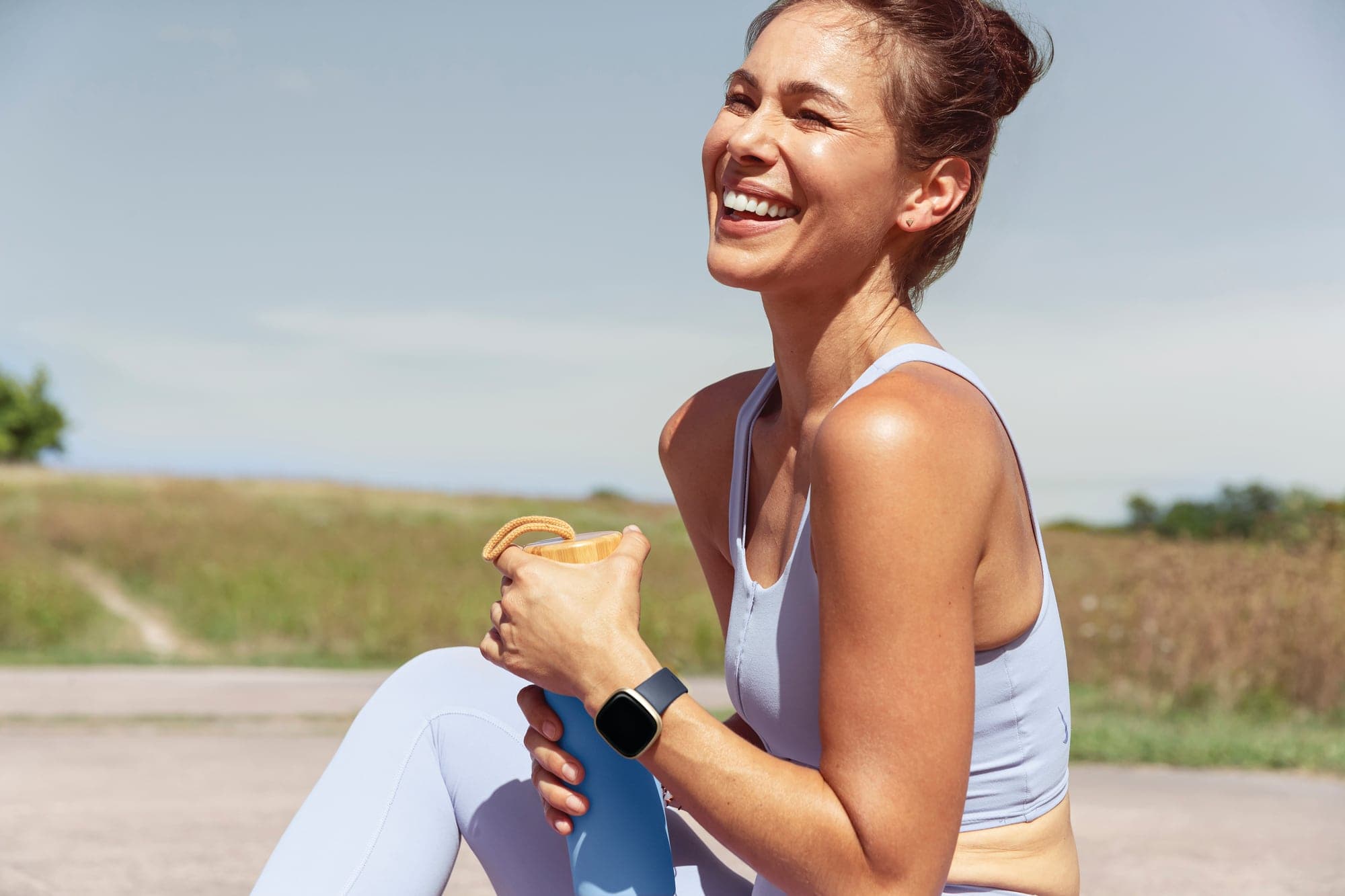 Even during this pandemic, the team at Fitbit are still working hard. They've just announced 3 new products to the market, one being a new advanced Fitbit model – Fitbit Sense.
There are also the new Fitbit Versa 3 (check our review on the Fitbit Versa 2 for comparison) and Fitbit Inspire 2 (check our review on the original Fitbit Inspire).
Fitbit Sense is Fitbit's new advanced health smartwatch with the world's first electrodermal activity (EDA) sensor on a smartwatch to manage stress, advanced heart-rate tracking technology, new ECG app, and an on-wrist skin temperature sensor.
If you worry about the battery life after seeing all these sensors, don't worry. According to Fitbit, Fitbit Sense can last for around 6+ days.
Fitbit Versa 3 comes with new health, fitness, and convenience features which include GPS (yes!), like Fitbit's latest Charge 4. Google Assistant also makes it to the Versa now.
Fitbit Inspire 2 now has 10+ days of battery life, plus more health and fitness features.
---
Fitbit Sense, Versa 3, and Inspire 2 are available today for pre-order on Fitbit.com.au and online at a few retailers around Australia including JB Hi-Fi, Harvey Norman, Amazon, Officeworks, The Good Guys, Bing Lee and Big W.
Fitbit Sense is available for AU$499.95, Fitbit Versa 3 is available for AU$399.95, and Fitbit Inspire 2 is available for AU$179.95.
We are about to request some review units now so stay tuned for the reviews at Craving Tech!