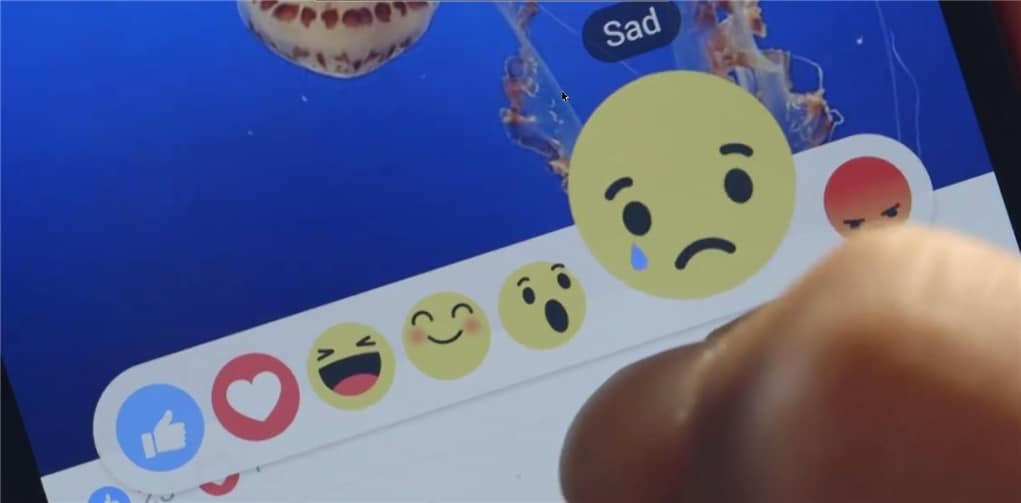 For a while now, we've heard that we would be getting a Facebook 'Dislike' button/link on our news feed. Facebook, however, has somewhat made it clear that it would not be a 'Dislike', but something else. Well, today, we know what it is.
We don't get a 'Dislike', but a 'Reaction' and it looks promising.
With Facebook Reactions, you can pick a reaction such as sad, angry, and a few others (or you can do the usual 'Like'). At the moment, from the video, it looks like the available reactions are:
Like
Love
Haha
Yay
Wow
Sad
Angry
Here we are folks … the new Facebook buttons. Bigger than a like, smaller than a Martian. :) #facebookbuttons pic.twitter.com/xog2K03uVC

— Jonathan Gunson (@JonathanGunson) October 9, 2015
Based on the community's feedback, Facebook may make changes to them once the new feature goes live. You will also see the number of people who express the same reaction as you do, just like what you see now with the number of Likes.
This concept is not entirely new. Users of Slack will be familiar with this, as they launched the feature some months ago.
Why doesn't Facebook want a Dislike button? Because they (and we) know that it will be abused for cyber-bullying – which will then make someone cries, depressed, or worse.
Having just a "Like" button doesn't make sense either. Friends posting about the funeral of their loved ones, or a shocking news may not be appropriate for a "Like".
Check the video below to see how Facebook Reactions work:
Today we're launching a pilot test of Reactions — a more expressive Like button. As you can see, it's not a "dislike" button, though we hope it addresses the spirit of this request more broadly. We studied which comments and reactions are most commonly and universally expressed across Facebook, then worked to design an experience around them that was elegant and fun. Starting today Ireland and Spain can start loving, wow-ing, or expressing sympathy to posts on Facebook by hovering or long-pressing the Like button wherever they see it. We'll use the feedback from this to improve the feature and hope to roll it out to everyone soon.

Posted by Chris Cox on Thursday, October 8, 2015
https://www.facebook.com/chris.cox/videos/10101920404101583/
It will be some time before the update rolls out to every Facebook users. Those who live in Ireland and Spain will be the lucky ones to start with.