Crucial MX200 SSD Review – With Microsoft pushing as hard as they can to migrate people to Windows 10, there is also one thing that you need to do beforehand.
That, is ditching your old HDD (Hard Disk Drive) for being used as the one that holds the Operating System and migrating to an SSD (Solid State Drive). An SSD boosts the performance by heaps, letting you boot up to Windows in matter of seconds than minutes. It also allows faster time to sleep and shut Windows down (almost instantaneously).
Crucial is not new in the SSD market. They have been in the industry for years and quite well known. The BX100 SSD was aimed for those who are low in budget but wanted to make a quick jump from an old HDD. The one that we are going to check out today is their newest and top SSD model, the Crucial MX200 – which is available in 250GB, 500GB, and 1TB by the time this article was written. You can also get the mSATA or M.2 variant if your motherboard supports it. And boy, this thing flies!
Crucial MX200 SSD Review – Packaging
On paper, the Crucial MX200 has a 550MB/s Sequential Read and 500MB/s Sequential Write speed. With CrystalDiskMark test running on my machine, it is not far off:
Now, compare this with a traditional hard drive (7200rpm) that's probably still sitting inside your computer:
and you can notice the huge difference in speed!
Compared to the other SSDs I've reviewed such as SanDisk Ultra II SSD   and  SanDisk Extreme PRO, here are the results:
SanDisk Ultra II SSD 240GB:
and SanDisk Extreme PRO 960GB:
To some of you, these stats don't probably matter, but in real life tests, the MX200 is simply fast. Opening up applications is almost instantaneous and data read/write such as transferring files are speedy too. Transferring thousands of files (Photos) only took me a few minutes (also depends on where you are transferring from/to).
If you have the Crucial SSD Install Kit (or a SATA to USB 3.0 cable), you have an option to hook the SSD to a USB 3.0 as a portable SSD. The speed is not bad either, but you'll definitely lose a lot of speed if you hook it up to your motherboard's SATA connection.
The packaging includes Acronis® True Image™ HD software license that you can active online. So, if you are thinking of just migrating / moving your current Windows installation on an old drive to the Crucial MX200, you should be able to move it without having to reinstall Windows from scratch. The installation of the Crucial SSD is pretty straight forward, like any other SSDs.
MX200 includes Crucial's Dynamic Write Acceleration technology for an optimum high speed transfer of large files, but this feature is not on the 500GB and 1TB model. However, they still support other nifty features like RAIN for hardware-level data protection, hardware encryption support, and more. By installing Crucial Storage Executive, you can further monitor, update its firmware, and enhance the performance of the SSD. The software is also not limited to identifying and working with Crucial's SSD, but also with the other manufacturers, though not every feature will work here.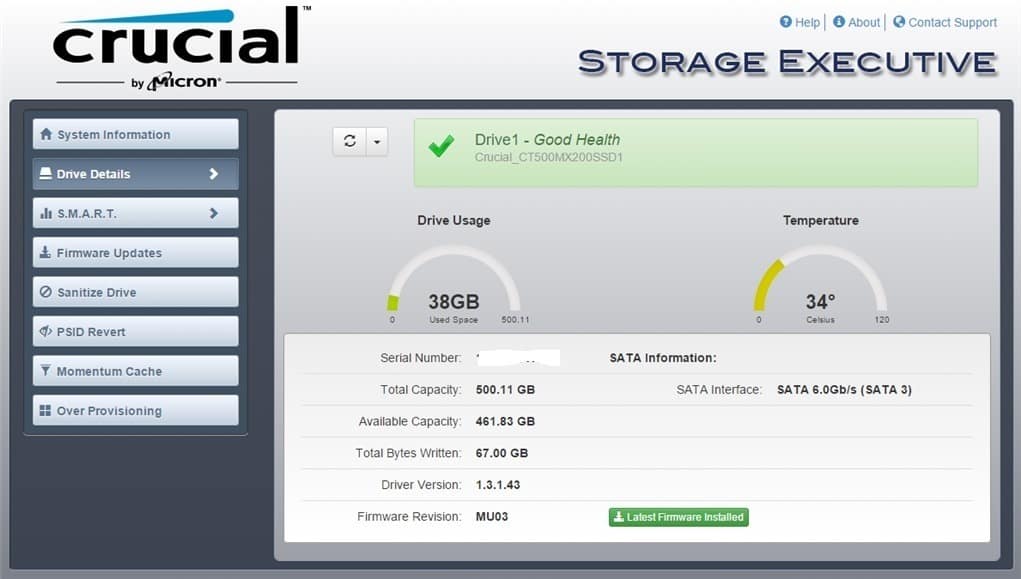 Crucial MX200 Review Conclusion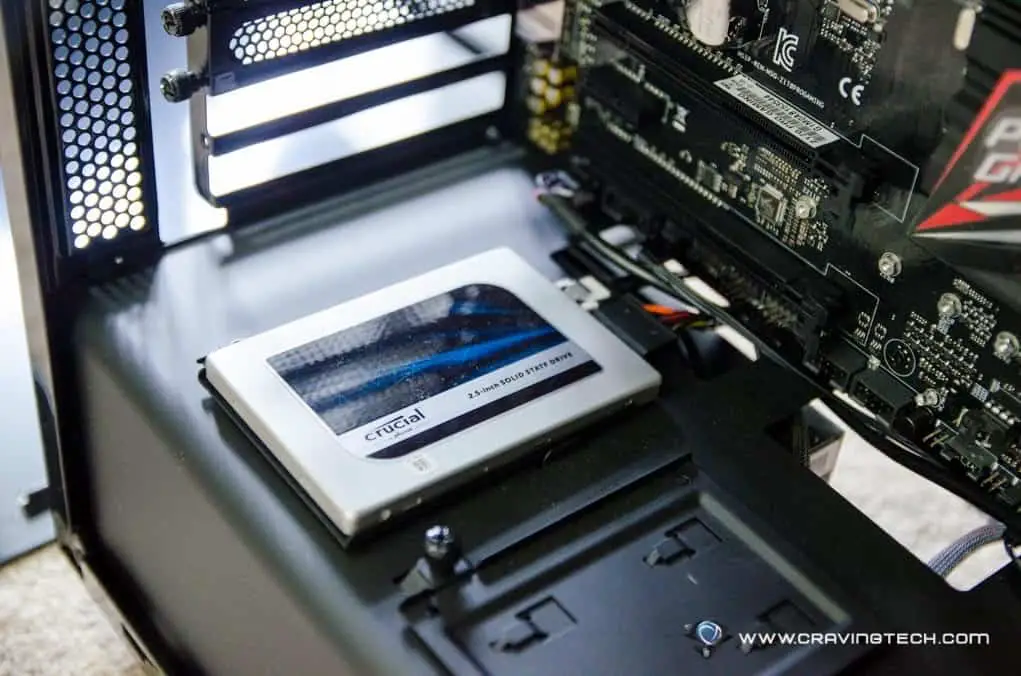 If you are still using a laptop or desktop with a traditional Hard Disk Drives, the Crucial MX200 will revitalise your computer and make it as if you just have a new machine (without paying the huge bill). It comes with a 3-year warranty and does not hurt your budget much too.
There are surely faster SSDs out there, or one that comes with a longer warranty (such as this SanDisk Extreme Pro with a 10-year warranty), but most people won't probably need that and Crucial MX200 offers an overall great value for money with high speed, performance, and reliability. Highly recommended.
Disclosure: Sample was supplied for reviewing but all opinions are mine
[AMAZONPRODUCTS asin="B00RQA6E20″]