WD_BLACK SN770 NVMe SSD Review – WD_BLACK is releasing another NVMe SSD and this time, it's tagged as SN770. We know that WD_BLACK is WD's top of the line products (compared to WD Blue, Red, and Green) but interestingly, we actually already had a WD_BLACK NVMe SSD that is faster than the SN770.
I reviewed the WD_BLACK SN850 NVMe SSD back in June last year and it came with crazy fast 7,000MB/s read and 5,300MB/s write speed on the 1TB model.
Compared to the SN850 1TB, the 1TB WD_BLACK SN770 has a 5,150MB/s read and 4,900MB/s write speed. And the SN770 is obviously faster than the SN750SE that I reviewed here as well (40% faster and up to 20% more power efficiency at maximum speed).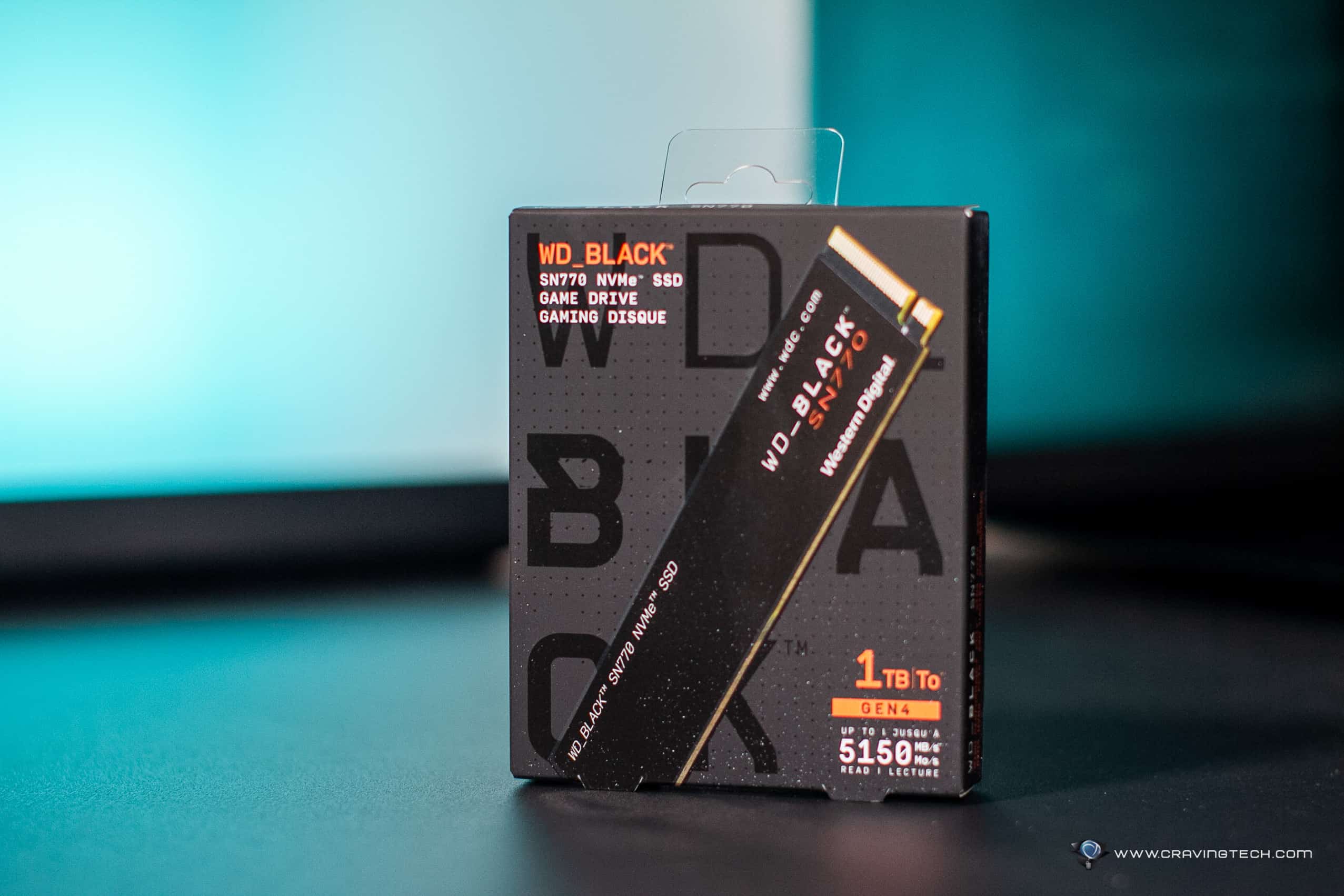 One of the main factors of releasing the new SN770 is definitely the price. MWave Australia is selling the SN850 1TB for A$259, compared to the SN770 1TB for A$199. That A$60 price difference is pretty huge if you are building a new PC and they all add up to your budget. You can even get a good gaming mouse at under A$60 like the SteelSeries Rival 3.
It's a good trade-off, because SN770 still has that lightning fast read and write speed – especially if you are upgrading from a SATA SSD or a lower-end NVMe SSD like the WD Blue SN550 with half the speed.
Equipped with a PCIe Gen4 interface (also backward-compatible PCIe Gen 3), the drive utilises the fast and smooth interface and brings you the speed & stability to your games. With the help of WD_BLACK Dashboard, you can further optimise the drive's peak performance for gaming (with Gaming mode) and also monitor your drive's health at the same time.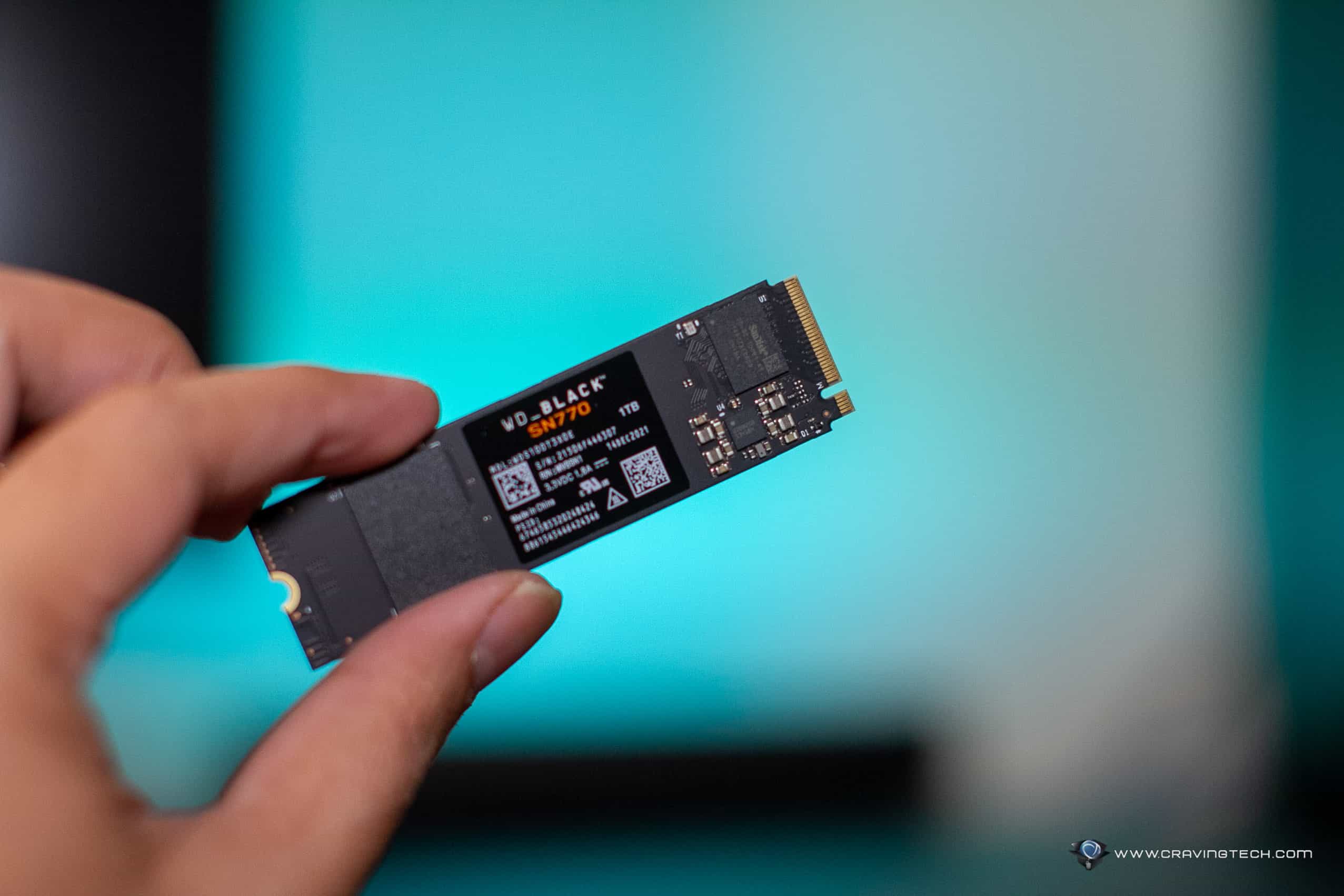 If you game a lot or are going to use the drive as your gaming drive, it's definitely worth turning the Game Mode on. This will ensure that the drive will always be ready when you need to load big maps, and gives the best performance needed for gaming activities.
While it doesn't come with a heatsink option, according to WD, the SN770 is equipped with advanced thermal management technology which will maintain a consistent performance. It also delivers faster performance during a Thermal Throttling State compared to the WD_BLACK SN750SE.
This is the benchmark test I did with CrystalDiskMark and the drive does deliver what's promised: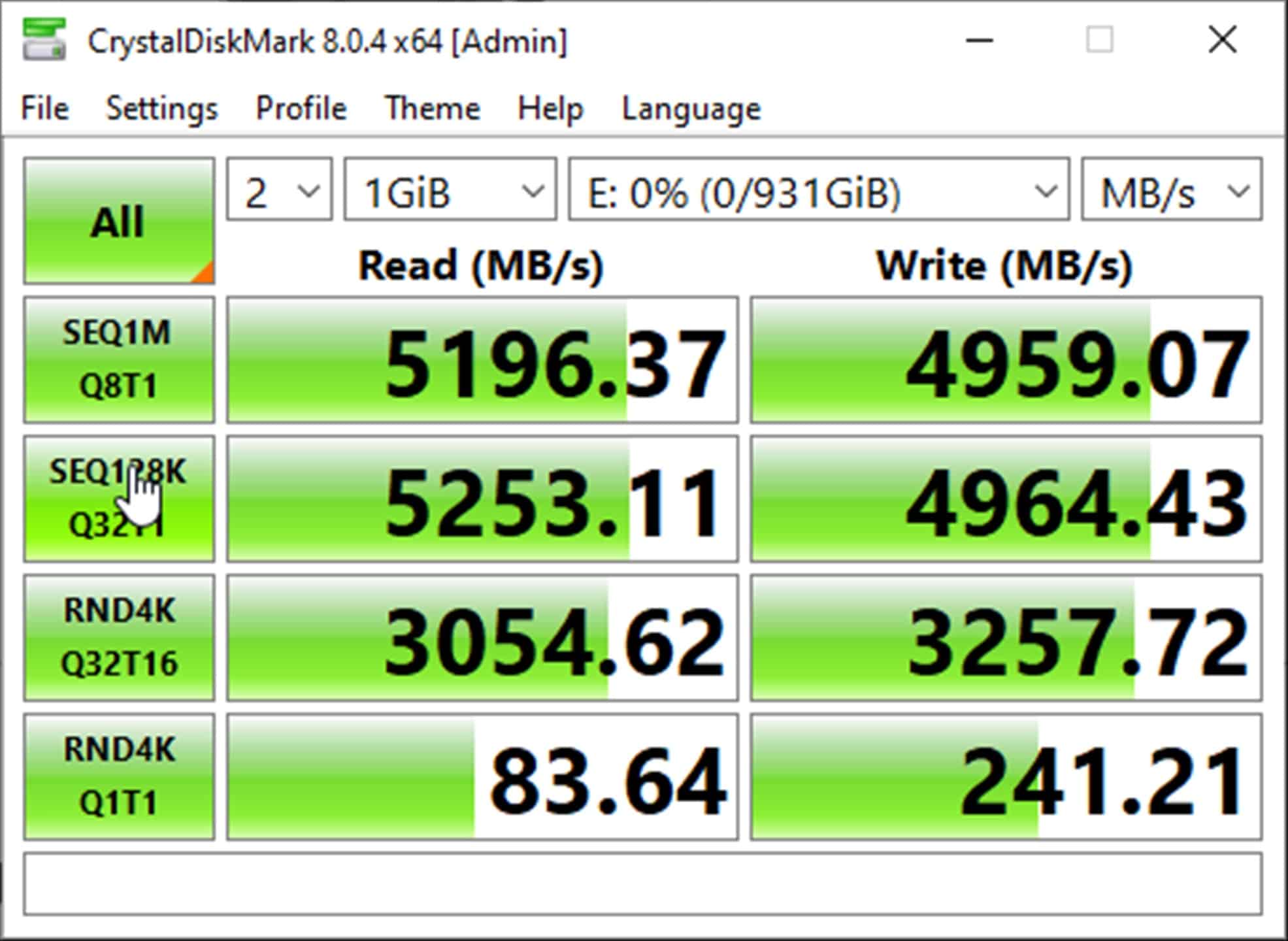 WD_BLACK SN770 is available in 250GB, 500GB, 1TB, and 2TB storage capacities. Note that they have different performance so make sure to double check them before making a purchase. They all come with a 5-year limited warranty.
250GB: 4,000MB/s read and 2,000MB/s write speed
500GB: 5,000MB/s read and 4,000MB/s write speed
1TB: 5,150MB/s read and 4,900MB write speed
2TB: 5,150MB/s read and 4,850MB write speed
---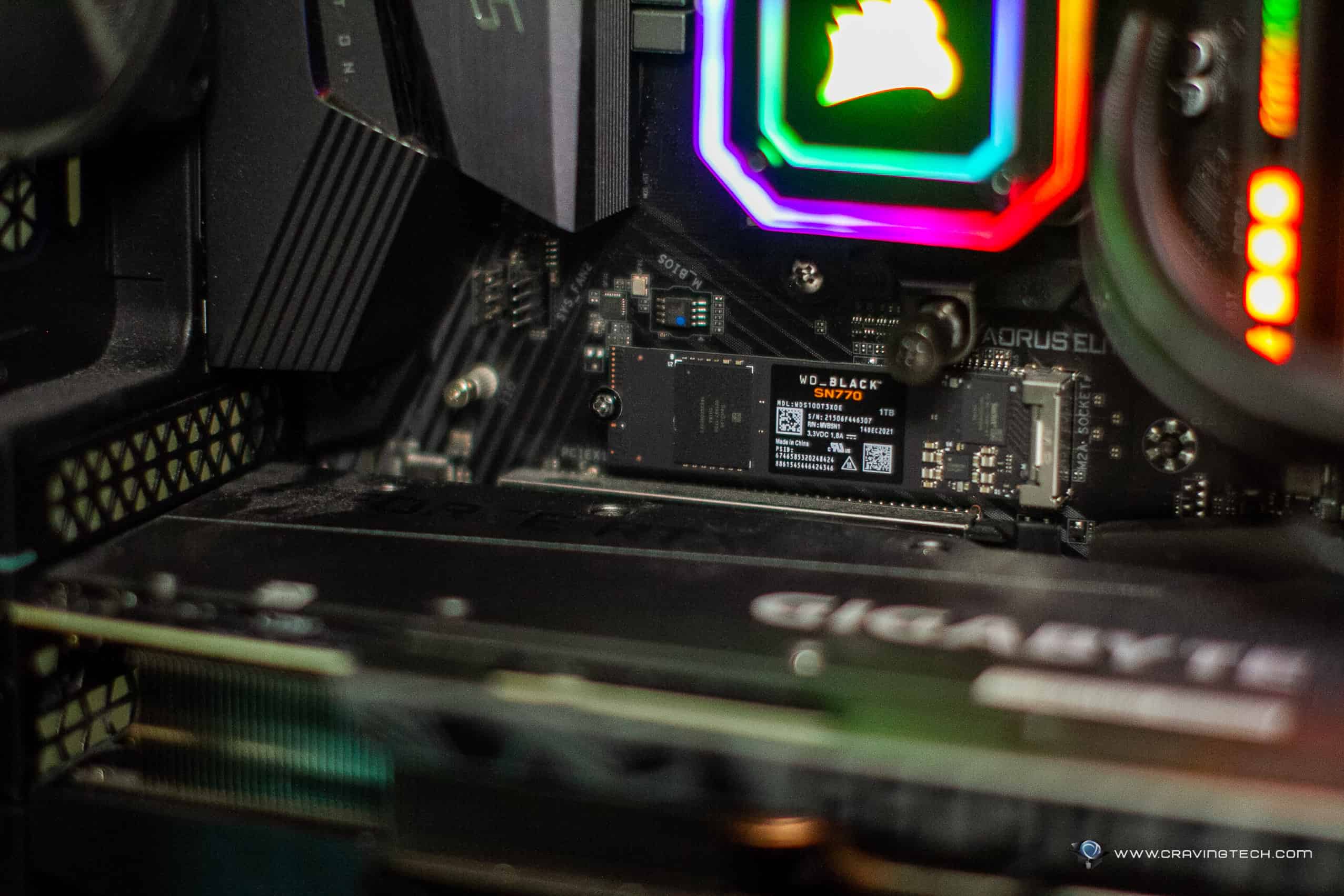 If you are looking for an upgrade to your gaming system or laptop and want to save some money at the same time, definitely grab the new WD_BLACK SN770. It doesn't offer the fastest sequential read and write performance like the top-of-the-line SN850, but it still comes with a lightning fast read/write speed. And there is a Game Mode that you can enable through WD Dashboard to squeeze as much performance as you can from this drive for your gaming needs.
Note however, that the drive is not compatible to be used with a PlayStation 5 as a game drive.
Disclosure: WD_BLACK SN770 review sample was supplied for reviewing
WD_BLACK SN770 Review
Summary
A fast-performing gaming drive with an attractive price