WD Black SN850 NVMe SSD Review – Just when you think that you've got the fastest drive in the planet, there is always something lurking around the corner. Back in 2018, I called the original WD_Black NVMe SSD the fastest drive I've ever stumbled upon (with 3,400MB/s read and 2,800MB/s write speed).
And then the SN750 came along with slightly faster readings: 3,430Mb/s read and 3,000MB/s write speed – which I've been using for more than 2 years inside my main PC up til today.
However, thanks to the superior, new PCIe Gen4 technology, the WD team has proven to be in the lead again and manages to squeeze every performance possible with WD_BLACK SN850 NVMe SSD.
The WD_BLACK SN850 NVMe SSD features an optional heatsink model, intended for Desktop PCs, with storage capacities available to up to 2TB. The review unit I have here is the 1TB version with heatsink but if you are planning to use it to upgrade your laptop, you should grab the model without the heatsink for the slimmer size compatibility.
With a built-in heatsink, the unit should run cool even during intense moments of gaming to maintain its performance. The drive is my primary gaming drive at the moment and so far, it's been running great without issues.
There is a customisable RGB lighting that you can control through WD_BLACK Dashboard application on Windows. The LED is only a fraction of the whole body and quite subtle though. But still a nice touch.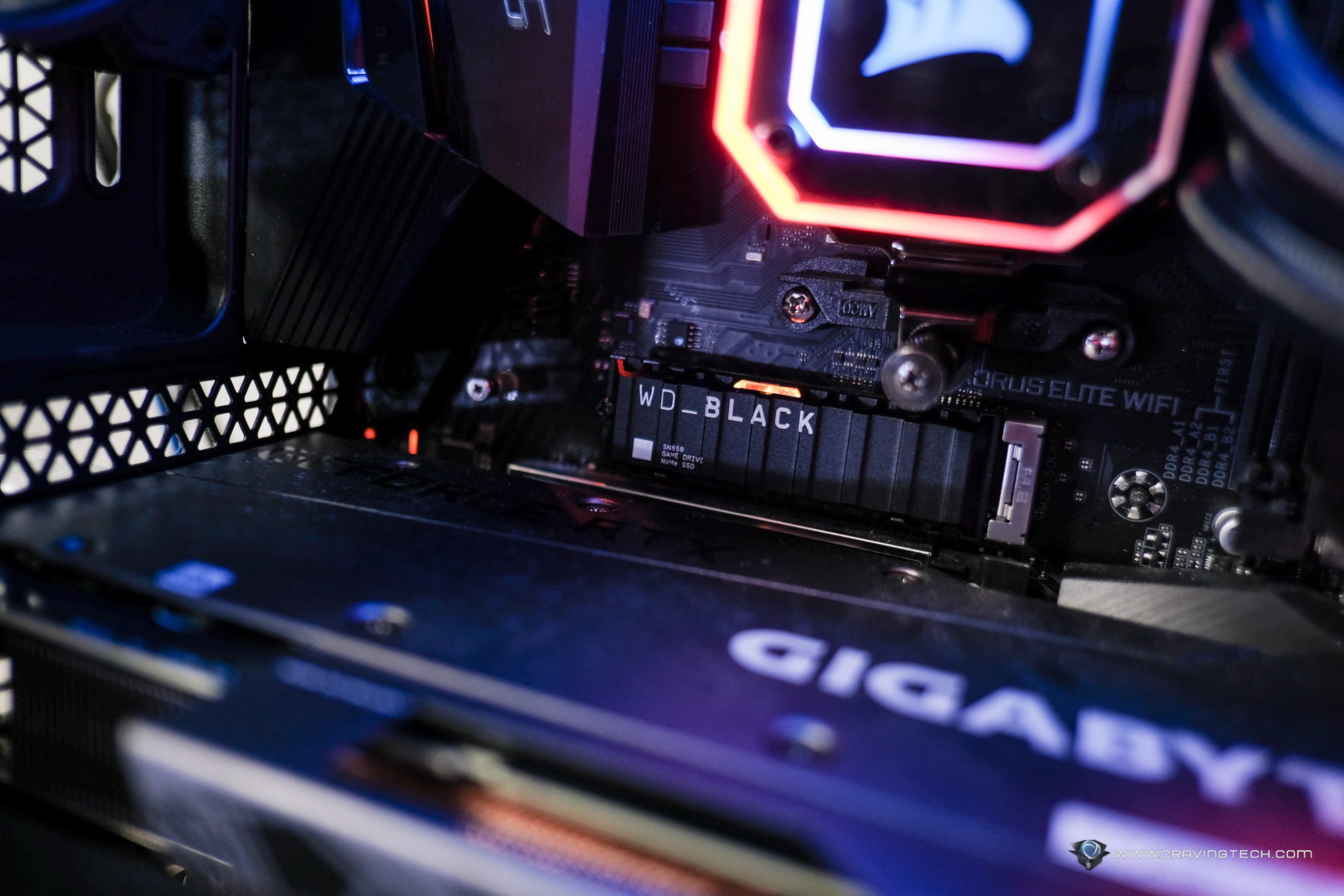 But we are all here for performance, right? I'm really glad that I opted to purchase a PCIe Gen4 supported motherboard, the GIGABYTE X570 AORUS ELITE Wi-Fi. It comes with 2x PCIe Gen4 M.2 slot so I've been using two really fast drives in my current set up (check out my CORSAIR PC Build & AMD Ryzen 7 3800X posts to find out more).
WD_BLACK SN850 comes with mad 7,000MB/s reading and 5,300MB/s writing speed! It surprised me greatly because I've been using the CORSAIR MP400 PCIe Gen4 NVMe SSD as my primary gaming drive that offers 4,950MB read and 4,250MB write speed. Just when I thought I've got the fastest drive in the planet, WD_BLACK SN850 came along and beat it by far.
Using CrystalDisk Benchmark, WD's claim on the speed is definitely on point: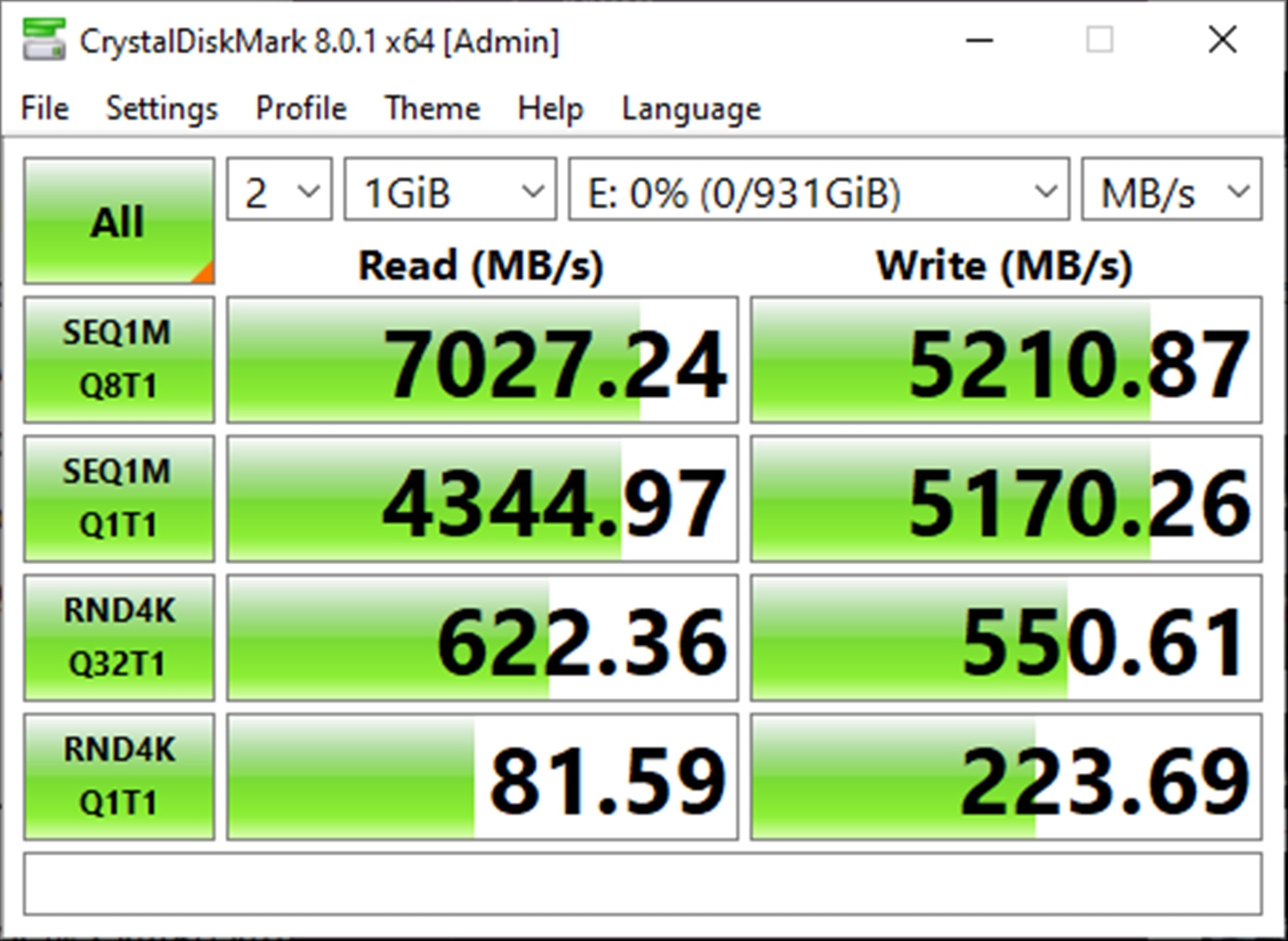 It's amazing how fast the SN850 is. Transferring my old games files to the drive was fast, and I can definitely feel the performance difference while loading and playing games.
WD_BLACK SN850 Full Specifications
Capacities: 500GB, 1TB, 2TB
Form Factor: M.2 2280
Dimensions (H x W x L): 2.38mm X 22.15 X 80.15 9mm X 23.60mm X 80.20mm
Weight: 7.5g TBD
Operating Temperature: 0°C to 70°C
Non-operating Temperature: -55°C to 85°C
Interface: PCIe Gen4 8 Gb/s, up to 4 lanes
Endurance (TBW): 500GB: 300, 1TB: 600, 2TB: 1200
MTTF: 1.75M Hours
Supply Voltage: 3.3V ± 5%
PS3 (low power) (mW): 250
PS4 (low power) (mW): 5
Peak Power (10us): 2.9
Operating Vibration: 5.0 gRMS, 10-2000 Hz, 3 axes
Non-operating Vibration: 4.9 gRMS, 7-800 Hz, 3 axes
Operating/Non-operating Shock: 300G @0.5 msec half sine
Certifications: FCC, UL, TUV, KCC, BSMI, VCCI, C-Tick
WD_BLACK SN850 Review Conclusion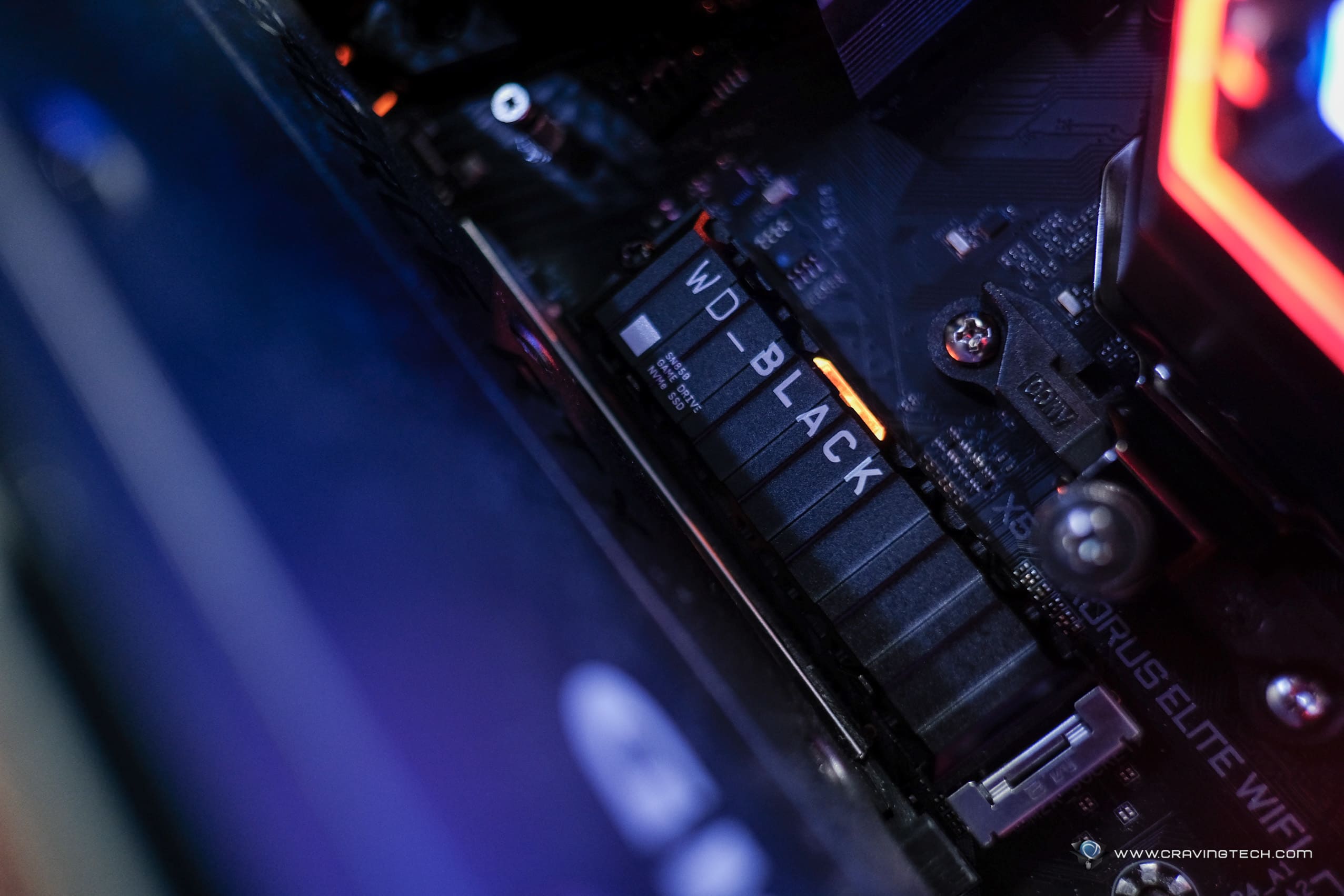 WD_BLACK SN850 is the fastest NVMe SSD on PCIe Gen4 I've ever come across. With a whooping 7,000MB/s read speed, you'll definitely not going to be disappointed with this drive – especially if you are coming from using a SATA SSD which usually has around 550MB/s read speed.
WD_BLACK SN850 screams fast and it is probably the fastest PCIe Gen4 NVMe SSD on the planet at the moment.
While optional, it's definitely recommended to grab the one with a heatsink model, unless your motherboard already comes with one. WD_BLACK SN850 with heatsink (1TB) retails for A$329 at PCCaseGear and comes with 5 year limited warranty.
Disclosure: WD_BLACK SN850 review sample was supplied for reviewing
WD_BLACK SN850 NVMe SSD Review
Summary
Screams fast and probably the fastest PCIe Gen4 NVMe SSD on the planet at the moment
Pros
Mad read and write speed
1M (million) IOPS random performance
Has RGB lighting
Comes with heatsink as an option
Up to 2TB capacity
Cons
Price
Do you really need these extra speed?